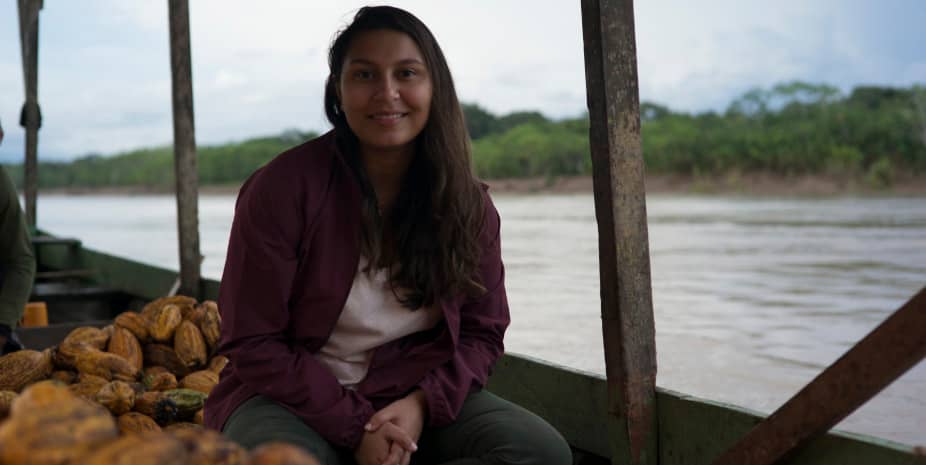 As part of our Fairtrade Fortnight series, we take you into the heart of the Amazon Rainforest. One of our greatest discoveries of last year was Brazilian maker Luisa Abram.
Andre Banks and his daughter Luisa are the driving force behind the family-owned chocolate maker. The pair source their beans from a co-operative deep within Amazon. The local people harvest the beans from the cacao trees that grow wild in the Brazilian rainforest.
For the local communities, cacao represents a great source of income and much more. The cacao tress grow best in the shade. The canopy of larger trees and the naturally biodiverse environment of the rainforest therefore allows the cacao trees to thrive and bear fruit. As a result, it is the interest of local communities to do everything they can to protect and preserve their natural environment.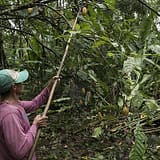 These beans seem more like magic beans that 'cocoa'. They provide a livelihood for local people, help to protect the rainforest and (thanks to the harvester's and Luisa's skills) produce delicious chocolate. Most excitingly, Andre and Luisa have just had confirmation that their cocoa beans really are special!
The USDA have just confirmed that the cocoa beans used in Luisa Abram's 71% & 80% dark bars are member of the Purus family. The Purus river valley, a tributary of the Amazon River, is home to one of the 10 unique genetic varietys of the cacao plant (Purus). One the rarest strands, to our knowledge Luisa Abram is the only maker using Purus beans to make chocolate.
This really is truly an incredible discovery. It is a reminder of the vital role that local cooperatives have in protecting and preserving biodiversity. Through simple but sustainable practices we can support communities and respect their environment. In the words of Andre 'Most river floodplain in the Amazon Forest at some point has cacao trees. […] We want to pay a fair and just price for every wild cacao we encounter, so that the message it pays off to preserve the Forest as it is, gets through!'
Luisa Abram's approach to chocolate making is admirable and simple. We were blown away when first tasted their two bars, and we can't wait to see what new beans and new harvests will bring!