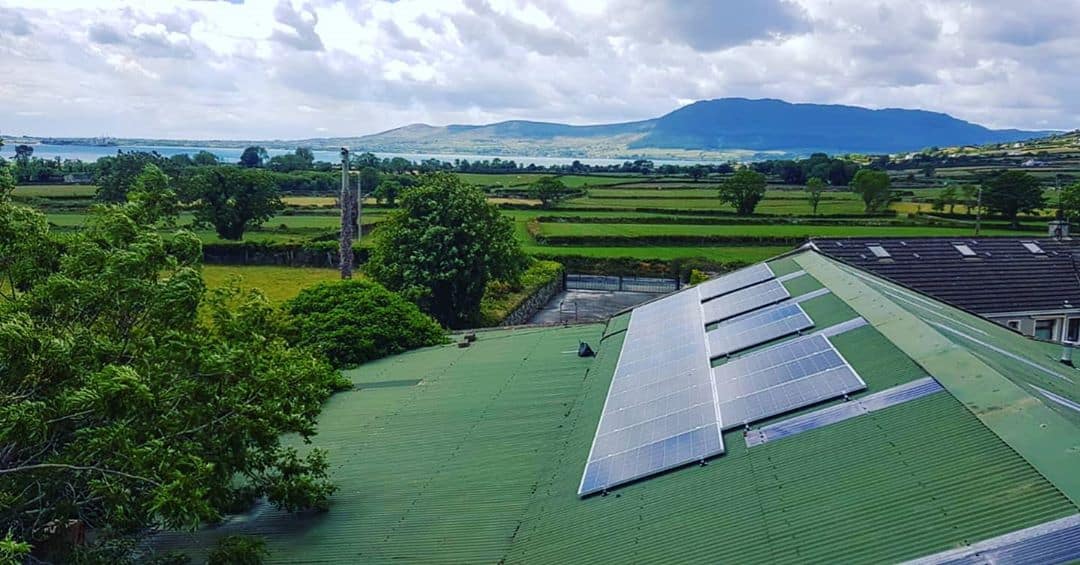 Which Northern Irish county is famous for:
Being the birthplace of Hans Sloane, founder of the British Museum, inventor of making drinking chocolate with milk, and Royal Physician to the crown?
Having the highest mountains in Northern Ireland (the Mourne Mountains)?
Being the home, and birthplace, of the father of the Brontë family (Patrick – father of Anne, Charlotte, Emily and Branwell) – and now known as "Brontë Homeland"?
Being the location of the first Craft Chocolate maker in Northern Ireland – NearyNogs?
The answer is County Down.
And this week we are delighted to be welcoming Dorothy, Shane and the Neary family – and their wonderful Craft Chocolate, NearyNogs, based on the Mourne Coast, County Down.
SMALL BEGINNINGS
In 2011, Shane and Dorothy Neary organised a fundraiser for their eldest daughter's trip to work in an Indian orphanage. Dorothy, whose family has a long history in the confectionery industry, was given an old chocolate fudge recipe by her mother, who suggested that she make some to sell at the event.
Luckily for Craft Chocolate, this chocolate fudge was a massive hit. Within days Shane and Dorothy were invited to craft markets and asked to provide food for weddings—and so the chocolate making began.
OUT OF TRAGEDY
Craft chocolate became a full-time passion and career after a family illness. In late 2011 one of their younger daughters became seriously ill and required life-saving surgery and regular treatment at Great Ormond Street Hospital. To provide more time for his daughter, Shane decided to leave his regular job and dive into the world of craft chocolate making.
They named their company "NearyNógs" after Johnnie Neary, Shane's father, and the Irish Gaelic word Tír na nÓg (Nógs) which means "the land of the youth" (Shane's father wrote many children's stories). And from the outset they determined to make it a "family firm".
GROWTH
The family has come a LONG way from their early days of processing their beans with a rolling pin and hair dryer. They now craft their chocolate in a repurposed potato farm in County Down, at the base of the Mourne Mountains with a beautiful view over the Irish Sea.
Shane and Dorothy are fully committed to sourcing the finest single-estate beans and then crafting these into Craft Chocolate bars with flavours that linger and last. A great case in point is their 72% Hispaniola Dominican Bar, with beans they source directly from Fernandez Badia of Agrocacao, a small family cacao farm in San Francisco de Macoris, Dominican Republic.
In addition to these "straight" Craft Chocolate bars, Dorothy and Shane are developing various "bridge" bars based on their Irish roots. These "bridge" bars provide an immediate way into craft chocolate by appealing to customers keen to explore local traditions and ingredients native to County Down. And we are delighted to be able to offer you their "Dúlamán", a 70% dark bar that is flavoured with gorse flowers hand-picked from the Mourne Mountains and seaweed from the nearby Irish coast (the beans are the same as their Hispaniola bar above).
For more on Dorothy, Shane and the NearyNogs family firm, please see their maker profile. But we celebrate the way that NearyNogs really is, in Shane's words "… a family business .. all of our older children have various skills that are beneficial to a chocolate making business… i.e. mechanic, carpenter, event organising, marketing, researching, visual retailing and fancy improvising when necessary."
Go raibh míle maith agat (which I believe translates as "thank you and may you have goodness") and also céad míle fáilte (a hundred thousand welcomes)
Spencer, Simon, Lizzie, Harmony and James
PS – please do join our next Craft Chocolate in Conversation with Professor Barry Smith on the 6th November, see below for more details