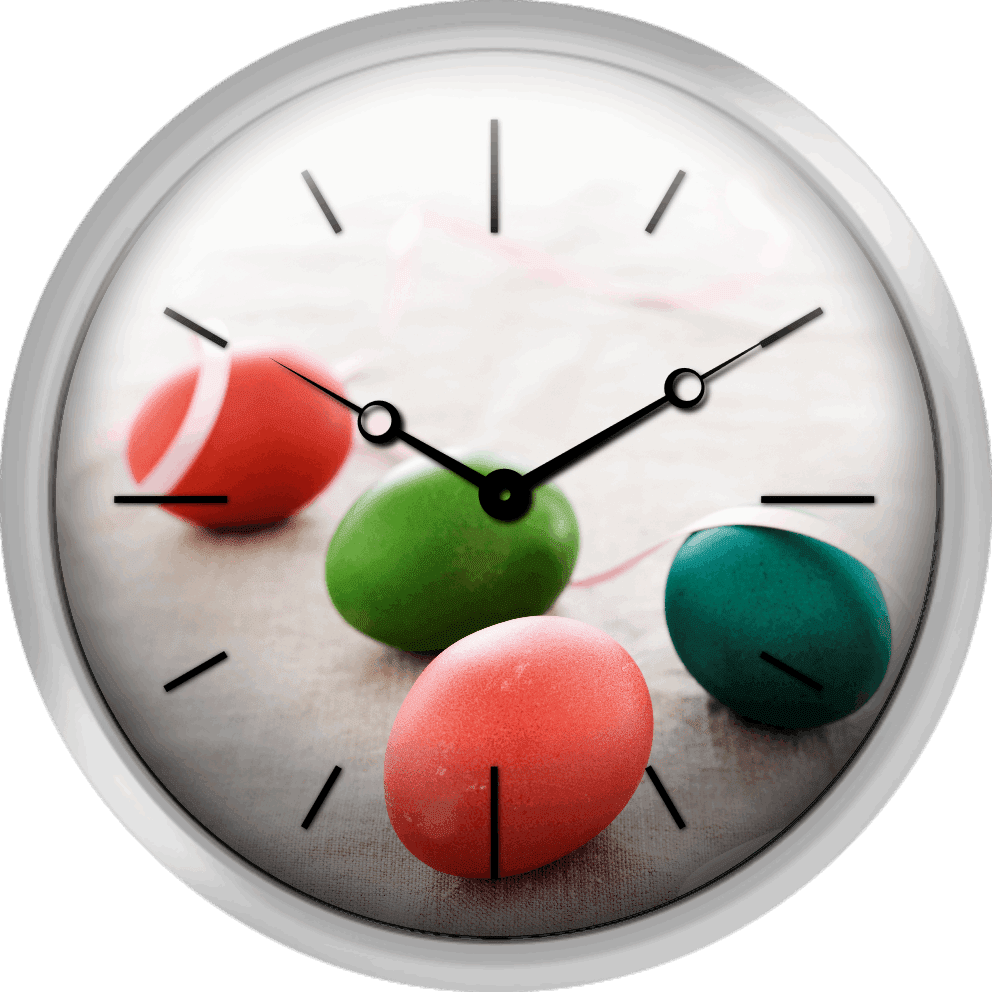 There are lots of important dates and calendar related events this week and weekend:
This Sunday, the clocks go forward in the UK,
Daytime is now officially longer than night time (we've passed the March equinox),
Easter is ALMOST here (and Passover starts Saturday night),
Lockdown restrictions continue to ease (e.g. the Hampstead ponds for swimming on Monday, and are rumoured to be almost 10 degrees Celsius; balmy!
With the exception of the easing of lockdown restrictions, all these dates are 'seasonal' and move around. The clocks (in the UK at least) go forward on the last Sunday of March (introduced in 1916 as a temporary 'Daylight Savings Act' which is still with us). The official March equinox, in the Gregorian calendar, varies year by year, as does Easter which is rather wonderfully defined by Church astronomers as a 'moveable feast'. For more on the extraordinary history of Easter as a moveable feast, and in particular the long lasting impact of the Synod of Whitby in 664 (where King Oswiu ruled in favour of Roman haircuts for monks and the Roman calculation of Easter), please see earlier blog posts.
But the good news is that Easter is coming SOON!
So with Easter's imminent arrival, we'd like to invite you to celebrate this moveable feast with some craft chocolate and to join us for some virtual tastings (and post lockdown, some sorely needed hair cuts which may not follow King Oswiu's instructions!).
Sunday Brunch Style Tasting with Simon Rimmer, for All of Us
We are very fortunate to be regularly invited to taste various bars on Sunday Brunch (we are back on EASTER SUNDAY; next Sunday; with some scorching new bars). And now we are delighted to be able to invite you to a virtual tasting inspired by this format, with Simon Rimmer of Sunday Brunch, on April 1st.
We'll be tasting four great bars (including Simon's favourite 'Buttered Toast') in the Sunday Brunch format; and we'll be using Menti.com so you can be one of the guests and record your impressions in real time with Simon. In addition, we are tasting an amazing craft gin (and you get a full 50cl bottle) from one of Simon's favourite gin distillers, Simon Tapril, who made the gin, and will teach us all how to make a 'perfect serve' G&T.
And to round out the fun packed evening, Simon is also going to be doing a live demonstration; making a Tiramisu with some Menakao craft chocolate (also included in the tasting gift pack, along with a recipe from Simon). See here and below for more details.
Kids Activities and Tastings
Thanks to the easing of lockdown here in the UK, (most) kids are now back at school. However Easter half-term now beckons. So following the success of our earlier virtual kids tastings and activities, we've brought back a raft of new activities and tastings:
Make your own chocolate Easter eggs: On Thursday 1st April at 5pm via Zoom. Join us for a chocolate activity workshop as we make Easter eggs together from our Easter egg making kit: Create your own personalised chocolate Easter eggs. See here and below.
Virtual tastings on the history, geography and science of craft chocolate on the 6th, 7th and 8th of April from 2.30pm. Join as many of these as you'd like (you can purchase individually or as a bundle of all three). The format of these will be similar to the last sessions. But we've a host of new materials and we've added a bunch of new bars. See here and below.
Regular Dates and Another Chance to Join Our Wine and Chocolate Tasting
If you can't make the above, we've our regular Wednesday tastings and the second of our Wine and Craft Chocolate with Corney & Barrow. Without wishing to blow our own trumpet, the pairings, and banter, led by Ida and Rebecca of Corney & Barrow, worked brilliantly. And so please do join us for the second tasting on April 8th at 8pm UK time (see here and below for the kit).
Finally, please do remember to order your craft chocolate Easter treats for this 'moveable feast' here and below.
Take care, and as ever thank you for your support.
Spencer
P.S. One piece of very sad news this week that we've just heard: Tragically Luis Jose Mancini, a true superstar of Peruvian chocolate, succumbed to Covid-19 and passed away last week. We will sorely miss him and would like to ask you to join us in sending condolences to all his family and friends.