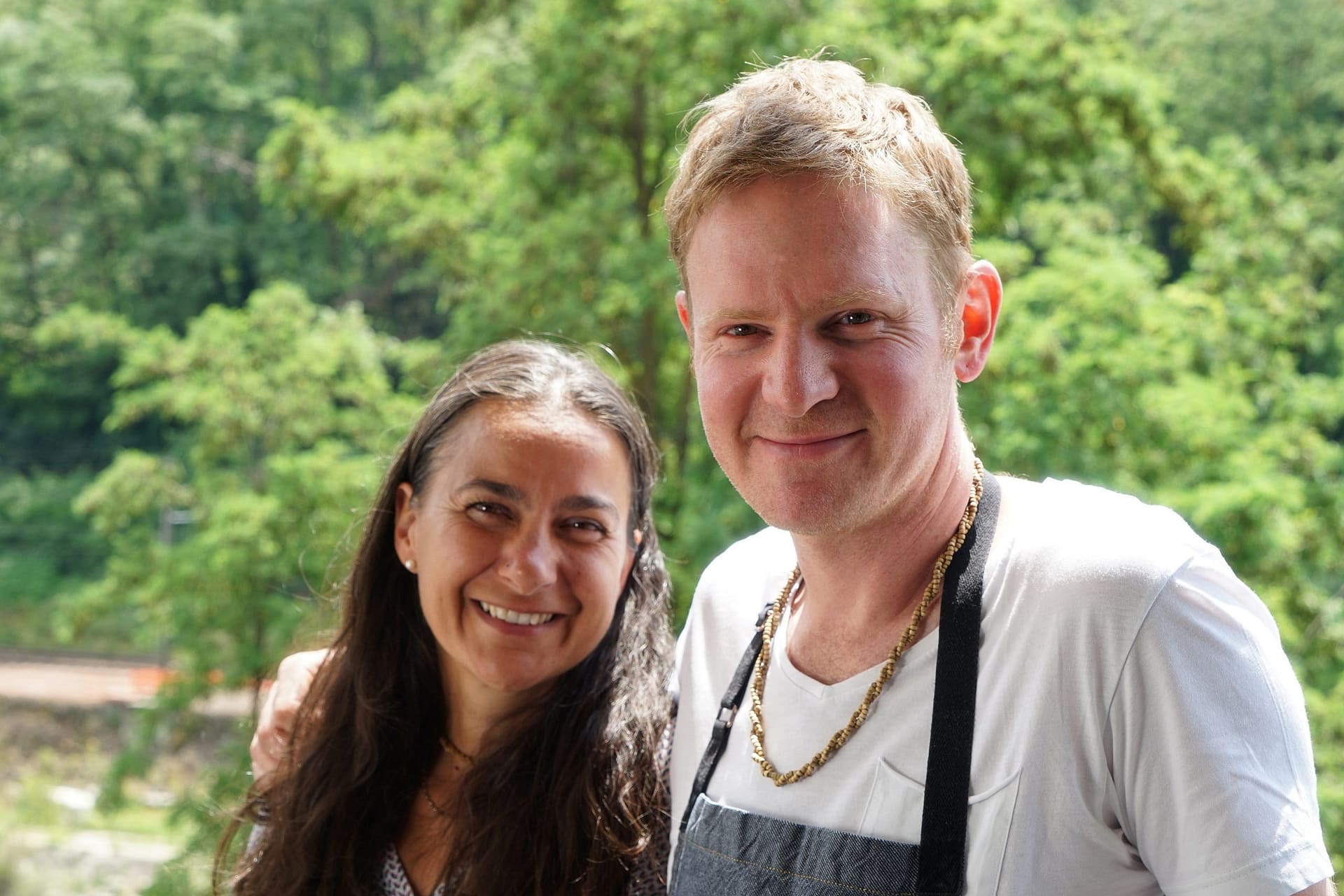 Here is a quick quiz to introduce this week's post:
Which is the wealthiest province in Italy?
In which Italian province do the majority of the population speak German as their first language?
To which Italian province did the real-life von Trapp family (made famous in the Sound of Music) flee?
In which Italian province is Karuna, our 'newest Italian craft chocolate maker, based?
The answer to all the above is SOUTH TYROL. The strategic importance of the Brenner Pass has meant that over the last 1,500 years various bits of South Tyrol have been fought over and ruled by multiple peoples including the Goths, Ostrogoths, Vandals, Lombards, Austrians, Bavarian and Italians (in various guises). And since the Treaty of London in 1919, South Tyrol has been part of Italy (albeit with considerable autonomy).
Any which way, once we can start travelling again, South Tyrol is very much back on my top list to (re)visit. The last time I was there was when I graduated from university and somewhat rashly decided to cycle over the Alps! It has incredibly beautiful and had AMAZING food and wines. I now know it also has some even more AMAZING CRAFT CHOCOLATE. So whilst I may not cycle this time all the way to the Brenner Pass once we can travel, I'm really looking forward to visiting Katya and Armin, in Feldthurns, just outside Bolzano.
We first met Katya Waldboth and Armin Untersteiner in 2020 at Chocoa, a year or so after they'd formally launched. We were introduced by Bryan of Kokoa Kamili, and were immediately blown away by their dark bars as well as their vegan white bars. And so we are enormously excited to be finally able to offer their bars. Please see below for a selection of these bars, and more on what makes them as a company and as bars, so special.
The History of Karuna
Katya and Armin have intriguing histories. Armin started his professional life selling and repairing musical instruments, with a sideline as a vegetarian chef in high demand to cater at concerts and festivals. Katya holds a masters degree in Peace and Conflict Studies and, through this, was asked to work in South India. Seeing a free position as a field manager in the same NGO, Armin joined her. And then on a trip to Tamil Nadu, he was entranced by the magnificent oddness of cocoa trees.
In his words: "[these trees and pods] intrigued me and I started researching cocoa and chocolate. By chance I found an article about the American craft chocolate scene and how they were making chocolate with Indian stone mills, a common household appliance in South India. The very next day I got myself a stone mill, some nuts and cocoa beans that I sourced locally ….. The rest is a much longer story … starting off as a hobbyist chocolate maker … getting more and more passionate about it … researching a lot … going through trial and error endlessly and — eventually — open a chocolate business four years later with Katya".
The Karuna Name
Katya and Armin named their company "Karuna" (the Sanskrit word for compassion) as this was a nickname they'd been given for a food kitchen formally called Prem Prasad they'd established in 2007 for the poor of Northern India. (They still support this initiative and provide 200-300 free meals a day). And as they note "this name Karuna seemed a good match for our business philosophy too (as) we don't want to exploit people, animals and the planet".
More of the Karuna Philosophy
This philosophy of "not exploiting people, animals or the planet" is manifest in all aspects of their bars, starting with the first part of their products you see, their packaging. All their packaging is biodegradable (including the glues and inner sleeve). The images on the packaging (and those on the bar moulds) were designed by Armin's brother Lorenz, and evoke cocoa leaves and fruits.
They also insist on only using transparently traded and organic ingredients. So, for example they source their Fairtrade organic raw cane sugar from Itajá, Brazil. And they only work with directly traceable beans from small farmers and co-operatives such as Kokoa Kamili (Tanzania), GoGround (Kerala, India), Urubamba (Chuncho, Peru) and Belyzium (Belize).
And for their vegan white chocolates, they use directly traded cocoa butter that is pressed from Arriba Nacional beans from farms in both Los Rios and Esmeraldas in Ecuador and then Piura beans from Peru. And instead of animal milk, they use de-oiled almond flour from organically grown almonds which is then flavoured with a variety of exotic (and organic) ingredients including raspberries, blackberries and sea buckthorn (see below for more details).
Armin is also a fan of bright, fruity flavours, and focuses on beans and processes to tease out these aromas. To this end Armin explores multiple roasting profiles and "curves" for each batch of beans to "intensify the special notes that are naturally found in each cocoa bean" (see the details on each bar's packaging).
And he goes even further by working with farmers to experiment with different drying processes. For example, he's sourcing from Belyzium, a Berlin based company who work with the Mopan Maya farmers in Toledo, Southern Belize, on 'slow drying' and 'regular dried' beans. Thereafter Armin uses the same roasting, conching and tempering profiles; but there are huge differences in flavour, with the 'regular dried' bar having bright bursts of orange, and the 'slow dried' having more of a chocolate, tobacco and nutty profile.
We hope you enjoy these bars; they are a wonderful example of "compassion" and the flavours that can be achieved through great craft chocolate.
Spencer
p.s. For another intriguing experiment on flavour, please do try Pump Street's new Jamaican bar; fermented with a sourdough yeast sent by Chris from his Orford bakery to the Tulloch Estate in Jamaica.
p.p.s. For some true serendipity, following last week's entry on chillies, we received an email from a subscriber who headed up the team who first discovered the capsaicin receptor (TRPV1) that gives the 'spicy' sensation. Small world! And watch this space for more insights from Peter.