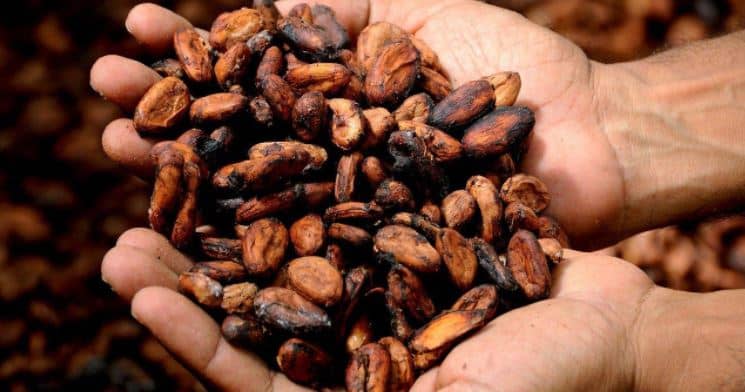 Craft chocolate is big news. Over the past decade, the world of small batch, artisan chocolate making has undergone a revolution, similar to that seen in coffee in the 1990's or craft beer in the early naughties. Now it's not unusual to come across single origin bars that have been lovingly hand made for you by independent artisans. But if you're looking to invest in a serious chocolate bar, or you want to impress a fellow chocoholic, it's high time you start reading up.
So, if you want to know your Madagascan beans from your Peruvian cacao, read on. This Cocoa Runners Bitesize Guide will give you a rundown of the flavour profiles of different cacao growing regions, and will leave you able to spot a Dominican bar from 20 paces.
Madagascan Cocoa
Cocoa is grown on the north east side of this large African Island. While Madagascar might not be one of the largest cocoa producing nations in the world, the cocoa it produces is of exceptional quality and has an exceptionally, distinctive flavour. Madagascan cocoa beans are renowned for their quality, having been granted the "Fine Cocoa" label by the ICCO. Beautifully aromatic, they offer floral notes, fresh acidity and a tart finish. More often than not, the initial flavor is that of tart berries, which then develops into a citrus finish.
Dominican Cocoa
If you bite into a bar and it has a rich, ganache like quality that reminds you of a chocolate fondant, there's a decent chance that you're enjoying Dominican cocoa. The reputation of Dominican cocoa has been repaired since it hit an all time low in the 1980s. At that time, it was thought to be an unimaginative monoculture, managed by people who did not understand how to properly manage fermentation. Today, Dominican Cocoa production has been transformed. It is now known for its rich, earthy start and luscious chocolatey notes. For us, Spanish maker Blanxart's 72% dark chocolate bar is one of the best examples.
Vietnamese Cocoa
Vietnamese cocoa quite often has a fruity start with hint of spice at the finish. While Vietnamese cocoa might be one of the rarer origins today, that's set to change over the coming years as the government has identified it as one of the strategic growth crops for the country. The founders of small batch chocolate maker Marou have used techniques adopted from winemaking in their native France to divide the country into regions according to terroir. Each of Marou's bars is made from cocoa from a single region, and has a distinctive flavour. But they share a common spiciness and hints of green fruit.
Ecuadorian Cocoa
More often than not, Ecuadorian cocoa has a distinctive earthiness. Ecuador was, in fact, the biggest exporter of cocoa prior to the 20th Century. However, the mountainous terrain of this Andean nation, together with growing demand for bananas and coffee led to many farmers leaving cocoa production. Today, companies such as Original Beans and Pacari have developed innovative ways to encourage their farmers to return to farming cocoa. The former plants a new tree in the rainforest for every bar it sells, whilst the latter microfinances donkeys to carry the heavy cocoa pods. If you bite into a bar of Ecuadorian chocolate, prepare for muddy notes, and an almost grassy flavour.
Papua New Guinea Cocoa
If you fancy yourself a whiskey buff, and you love much of the smokey, peatey notes of Islay, Bowmore and the like, you're sure to fall for cacao from Papua New Guinea. In most parts of the world, fermented cacao can be left in the sunlight to dry. However in Papua New Guinea, Fiji, Java and the Solomon Islands, the climate is far too wet for this to be an option. Instead, in these countries, open fires are set around the fermented beans. Not only does this dry the beans, it can also infuse them with a distinctive, smokey flavour. Some chocolate makers such as Fresco manage the chocolate making process to remove these flavours, whilst others – such as Original Beans, Omnom and Solomon's Gold – craft their bars in such a way as to showcase these sticky, barbecue sauce notes.