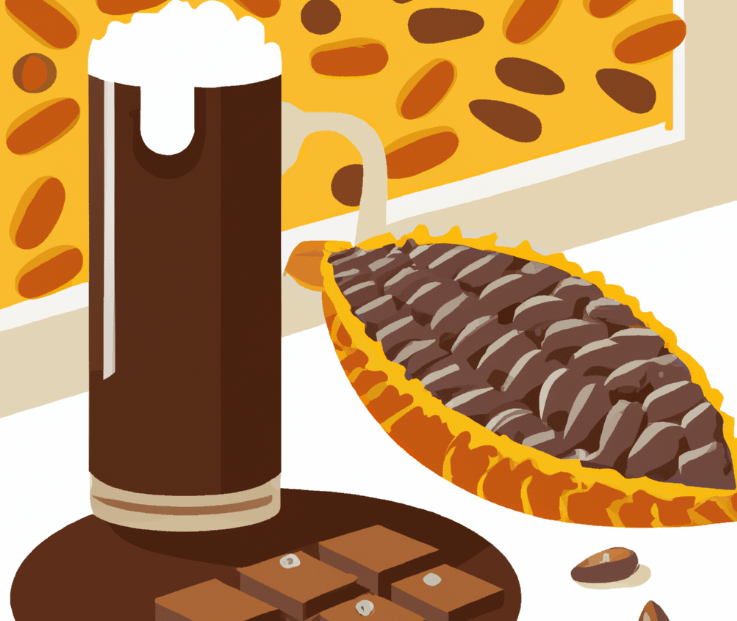 How did beer, teosinte, and chicha, lead to bread, corn, and chocolate?.
One of the great unexplained mysteries of chocolate is how humans worked out just how to make nutritious and delicious drinking chocolate out of unappetising, astringent, and bitter cacao seeds.
Over the past few decades archaeologists, paleobotanists, and anthropologists have posited an intriguing theory. They suggest that drinking chocolate was discovered as a by-product, or accidental follow-up, to our delight in drinking cocoa pulp, and in particular, our fascination for fermented cocoa pulp; 'cocoa chicha', a light beer that is still drunk all over South and Central America.
And this fits well with a broader suggestion that fermented alcohol, made from grapes and grains, gave rise to the first agricultural revolutions all over the world, thereby putting us on the path to civilization.
---
Fermentation of Fruits and Grains as the Basis of Civilization?
Once upon a time, historians believed that 'civilization' started when humans upgraded from living as nomadic hunter-gatherers to becoming sedentary farmers who learned to grow plants, farm grains, domesticate animals, make bread, build towns, etc. …who then went on to discover the delights of beer, wine, chicha and other alcoholic beverages.
Over the last few decades this view has been challenged. For example, a number of archaeologists have suggested that Göbekli Tepe in Turkey (described by UNESCO as "one of the first manifestations of human-made monumental architecture" and dating back to around 9000 BC) was a temple where nomadic peoples would gather to celebrate with beer and various alcoholic porridges. They then further suggest that as a by-product of figuring out how to brew this beer, palaeolithic hunter-gatherers started farming and baking bread. Or as Edward Slingerland neatly summarises it "beer [came] before bread …[and] Neolithic, alcohol-fueled raves gave rise to civilization"!
A similar set of hypotheses are now being advanced for how Mesoamerican civilizations figured out how to cultivate maize (aka corn) from teosinte. Mayan, Aztec, and Inca civilisations all enjoyed various alcoholic drinks, including a beer brewed from teosinte. For a long period, scientists thought that teosinte was a separate plant to maize, but this view has now been corrected. In parallel, scientists have also shown not just how Mayan civilization worked out how to make beer from teosinte but that in their efforts to improve crop yields, they selectively bred bigger-eared teosinte, which evolved into maize; accidentally creating the bedrock of the modern diet: Corn.
---
Cocoa Pulp, Chicha/Beer, and Chocolate
The same trajectory from 'delighting in booze' may explain the discovery of drinking chocolate.
It may well be that the drinking chocolate celebrated by the Aztecs and Olmecs, and then brought back to Europe in the late 16th Century, also emerged as a by-product of (alcoholic) fermented cocoa pulp ('cocoa chicha'). That is to say, the palaeolithic inhabitants of Mesoamerica first made chicha from cocoa pulp when they worked out that it easily fermented into a light alcoholic beverage. And then, as a by-product of this fermentation, the Olmecs (and maybe their predecessors) discovered that this fermentation also turned the incredibly bitter and astringent cacao seeds into nutritious and flavourful cocoa beans.
ne intriguing argument for this run of events is from an analysis of pottery fragments from Puerto Escondido, in the lower Ulúa Valley in northern Honduras, which date back to 500-1100 BC. When John Henderson and Rosemary Joyce analysed these pottery shards in the early 2000s they discovered that many contained residue of theobromine; the telltale sign of cocoa fermentation. The earliest pots, which date back to 1100 BC, have necks that would have made pouring any liquid to generate the desired 'cocoa froth' exceedingly difficult (the Aztecs treasured above all the froth from drinking chocolate; Montezuma consumed the FROTH of fifty cups of chocolate; he didn't drink them). However, the later pots, dating from 900 BC, have longer necks that could have easily created cocoa foam and they also contain traces of spices and peppers which we know were used by the Mayans and Aztecs to add flavour to their cocoa drinks (the earlier pottery shards just contain theobromine). In other words, drinking chocolate came AFTER fermented cocoa pulp.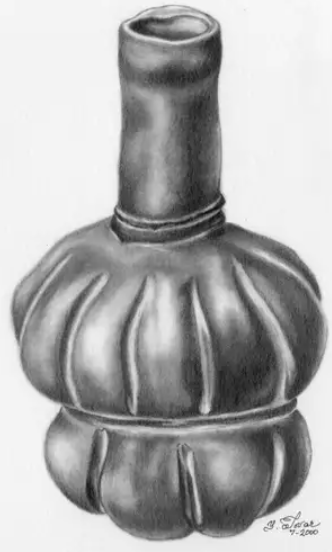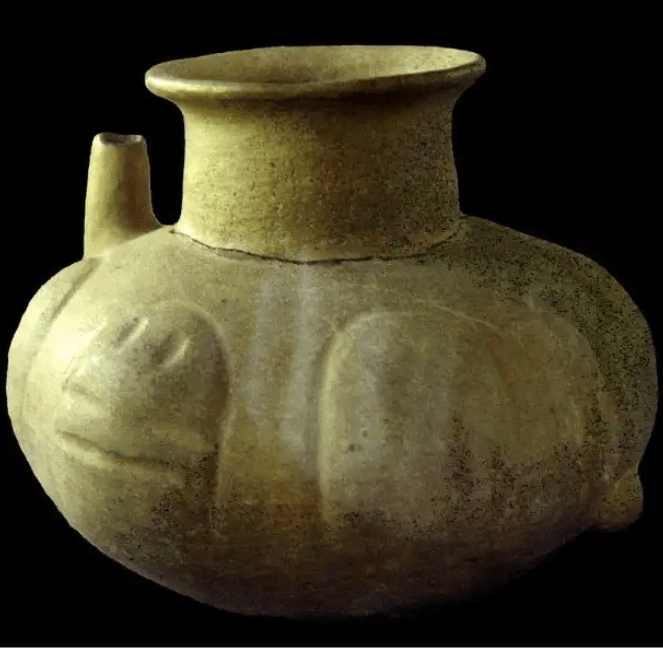 📷: PNAS/National Academy of Sciences.
Since this work was published in the early 2000s, archaeologists and paleobotanists have discovered even earlier examples of pottery with traces of theobromine that date back to 3500 BC in Santa Ana La Florida in Ecuador. However, it's not yet clear whether the people living there, named as the Chinchipe Maya, were brewing cocoa pulp 'chicha beer' or crafting 'drinking chocolate' (or both). So we can't definitively assert that the earliest known consumers of fermented cocoa pods, the Chinchipe Maya, started off by first drinking fermented cocoa pulp. But it certainly provides a credible explanation for how Mesoamericans worked out that fermentation, followed by drying, winnowing, grinding, and the addition of spices, vanilla, and some water, could make a nutritious filling drink from incredibly bitter, astringent cacao seeds.
---
You can try cacao pulp yourself! Straight out of a cocoa pod, the sweet, nutritious, and flavoursome pulp can be used to make all sorts of curious drinkable concoctions!
---
Other Arguments for Alcohols' Roles in 'Civilizing' Mankind
…and their link to Valentine's Day
Although many of us delight in beer, wine, and other alcohols, the dangers of alcohol are also well documented. This has led scientists to try and understand the evolutionary benefits of fermenting grains and fruits into alcohol.
The 'standard' argument that beer is safer to drink than unpurified water is now looked at with some scepticism as it's generally easier to boil water than ferment beer, chicha etc. Although when travelling to certain parts of the world, bottles of beer may well be a better option than water (and ice) that are new to you and your digestive system.
Back in the early 2000s, Robert Dudley posited an alternative theory for our love affair with alcohol under the arresting title of "The Drunken Monkey". Dudley suggests that both humans and monkeys use the smell of ethanol (i.e. alcohol) to find ripe and fermenting fruit, which was otherwise often hard to find (possibly including cocoa). And once they'd found this valuable fruit, our sour taste receptors help us distinguish between 'good fermentation' and 'bad bacterial rotting' to pick out the alcoholic fermented fruits. Dudley also notes; "ethanol consumed during the course of frugivory may act as an appetite stimulant", that is to say, we want to eat more after consuming alcohol, and getting 'the munchies' around fruit can clearly be a good thing.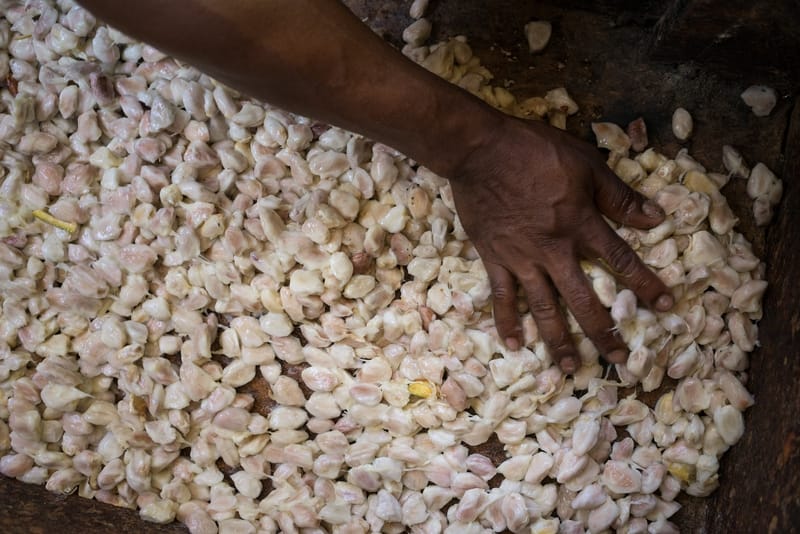 Researcher Edward Slingerland, mentioned above, also adds this:
"…intoxication [through alcohol] helps solve a number of distinctively human challenges: Enhancing creativity, alleviating stress, building trust, and pulling off the miracle of getting fiercely tribal primates to cooperate with strangers. Our desire to get drunk, along with the individual and social benefits provided by drunkenness, played a crucial role in sparking the rise of the first large-scale societies. We would not have civilization without intoxication".
Slingerland's basic argument is that alcohol, at low levels, helps humans overcome some of the disadvantages of our prefrontal cortex; that bit of our brain responsible for "grown up, pragmatic, rational thinking". The prefrontal cortex is the slowest part of humans to develop (taking around 20 years from birth). And while the prefrontal cortex clearly helps us step back, pause, ponder, and reflect in an adult-like way, the prefrontal cortex also makes us more inhibited and cautious. This 'stepping back' can discourage cooperation and challenge creativity; indeed, many societies, and even companies, use alcohol to get around these problems. For example, Microsoft, in the early 2000s, coined the so-called "Ballmer Peak", named after the ex-CEO of Microsoft, who discovered that coders are at their most "creative" when their "blood alcohol level is at between 0.129% and 0.138%". And according to Slingerland, Google also has special Scotch whisky bars for coders who are stuck and need something more than caffeine to solve a problem.
Alcohol also encourages bonding and severely inhibits lying (the latter requires too much concentration for most people when inebriated). Hence its powerful role in building bonds and trust.
---
IMPORTANT NOTE:
Slingerland, and almost every other scientist in this area, goes to great lengths to stress that these benefits come from drinking alcohol in moderation, and with other people. They note that the beers and chichas of Göbekli Tepe and Puerto Escondido were very low by today's standards. And they are careful to warn of the dangers of alcoholism and excessive inebriation, especially from strong spirits, and from drinking alone.
---
Resources and further reading:
https://pubmed.ncbi.nlm.nih.gov/21676715/
https://edward-slingerland.medium.com/beer-before-bread-b179125cb180https://www.livescience.com/11028-ancient-african-cocktail-beer-shot-antibiotic.html
https://www.livescience.com/10221-beer-lubricated-rise-civilization-study-suggests.html
https://www.sciencedirect.com/science/article/abs/pii/S0278416521001069
https://www.nytimes.com/2021/06/19/books/review/drunk-edward-slingerland.html
https://www.bbc.com/travel/article/20210815-an-immense-mystery-older-than-stonehenge
https://www.pnas.org/doi/full/10.1073/pnas.0708815104
http://news.unm.edu/news/releases-20200601-6803126
https://www.ncbi.nlm.nih.gov/pmc/articles/PMC2141886/
https://www.mexicolore.co.uk/maya/chocolate/early-history-of-chocolate
https://medium.com/@alroth/the-ballmer-peak-501dd54c5aa5
https://www.ncbi.nlm.nih.gov/pmc/articles/PMC9265738/