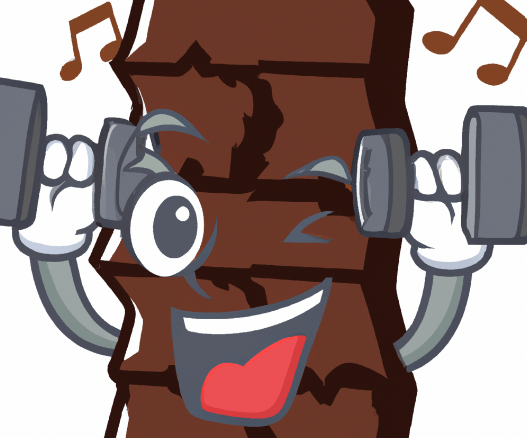 Craft chocolate: It's not just healthier, fairer, and better for the planet than 'big chocolate', but it's also SAFER.
Craft chocolate's focus on flavour, transparency, and fairness means that the risks of cadmium and/or lead in your chocolate can be controlled far more effectively than big chocolate's prioritisation of cost minimisation and efficiency.
Consumer Reports, in the US, published an analysis of twenty eight dark chocolate bars which revealed that the vast majority exceeded California's "maximum allowable dose limits" for cadmium and/or lead in chocolate (European regulations on cadmium and lead are different, and mandatory, whereas in the US each state has different requirements, with California being the toughest, but even these aren't mandatory). 
Even though the number of bars that were analysed is small given the MILLIONS of bars consumed every day, this sort of spotlight is very welcome. The original article by Consumer Reports is well written and researched.
The dangers of cadmium, and even more so lead, in chocolate (and other products), have been known for some time. So this isn't new news, but it's worth reflecting on what these problems reveal about the differences between 'craft' and 'mass-produced' chocolate's respective approaches to sourcing, bean quality, and flavour.
Bottom line: The good news is that cadmium and lead should not, and need not be in, (craft) chocolate. The bad news is that the reaction from big chocolate is, yet again, a deafening silence and an attempt to ignore, and wish the problems away.
---
A brief background on lead toxicity
Consuming lead (or using it to whiten your skin) is NOT a good idea. The Romans used it for pipes and to sweeten their wines, and Elizabeth I whitened her cheeks with powder containing it, and it DEFINITELY did them no good!
Lead is highly toxic, and we've known this since Roman times. If you want nightmares about lead poisoning, just read the WHO (World Health Organisation) report on the topic! But the good news, to quote the WHO is that "Lead exposure is preventable".
The bad news is that "There is no level of exposure to lead that is known to be without harmful effects" and it's still far, far too prevalent. It's sobering to realise that it was only in 1978 that lead paint was banned in the US, and despite recent disasters like Flint, many US household pipes still contain lead. And as Consumer Reports showed, it's still in many mass-produced chocolate bars.
---
A brief background on cadmium toxicity
Cadmium is also toxic and a poison. It destroys our kidneys, bones, and lungs. But unlike lead, cadmium poisoning is more of an 'industrial' and recent disease.
In the 1840s artists discovered how cadmium could create extraordinary reds and yellows (think Van Gogh's Sunflowers or Monet's Haystacks). Unfortunately, cadmium is also highly toxic, so the amount allowed in paints is carefully controlled (indeed every now and again different countries, and the EU, have tried to ban cadmium pigments in paints). And cadmium was also used extensively in the industrial revolution in zinc smelting, galvanising steel, etc.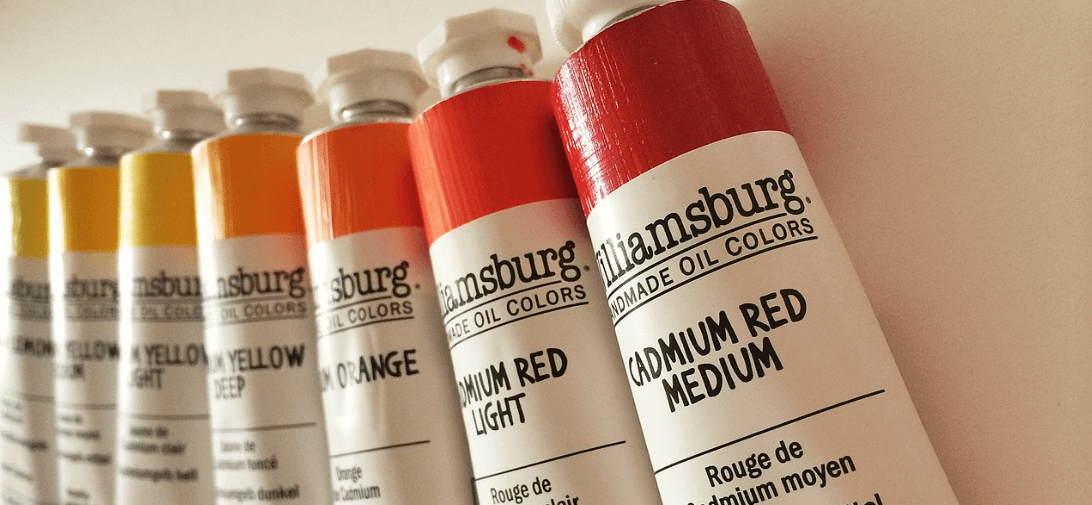 Today, the people most at risk from cadmium poisoning are workers where cadmium is used and can be inhaled (like smelting and welding, and zinc mining and extraction) and smokers (and passive smokers).
At the same time, cadmium is naturally present in soils all over the world and it can be a contaminant in phosphate fertilizers. So as part of wider efforts to stop heavy metal poisoning, governments in the US and EU have set maximum cadmium levels for different foods. Interestingly, although chocolate has been hugely impacted by these regulations, it doesn't appear to be one of the worst offenders. For example, when the EU introduced standards for cadmium levels in chocolate a decade ago, the report noted:
"Foodstuffs are the main source of cadmium exposure for the non-smoking general population. …The food groups that contribute most of the dietary cadmium exposure are cereals and cereal products, vegetables, nuts and pulses, starchy roots or potatoes, and meat and meat products".
And yes, there are all sorts of conspiracy theories about political machinations as to whether this is a super Machiavellian campaign to favour cocoa from West Africa against South America, given that the volcanic soil of South America does sometimes have higher levels of cadmium; but see below; it's a LOT more complex than simply how much cadmium is in the soil.
The US FDA's most recent analysis of American diets discovered cadmium in some surprising places:
"The foods with the highest mean cadmium concentrations are sunflower seeds and spinach, …likely due to cadmium in the soil where growing occurs, the nature of the foods, as well as cultivating practices …The next highest mean cadmium concentration was found in potato chips".
It only analysed one sample of cocoa powder, but this did contain "worrying" levels of cadmium (though not as much as potato chips).
---
Toxic Heavy Metals in Chocolate: Cadmium
As a cocoa tree grows, some cadmium (as well as zinc, iron, magnesium, and more) is absorbed from the soil and seeps through into the seeds within the cocoa pods.
The amount of cadmium absorbed is hugely impacted by the acidity of the soil (i.e. its pH balance); to quote a study that examined cadmium levels all over the world's cocoa belt;
"…the total amount of soil cadmium and pH that explained the amount of cadmium that ends up in the bean …When you get into more acidic pH values, cadmium is more soluble and more available to the plant".
Please see the links below to Margenot and Wade's work on this topic.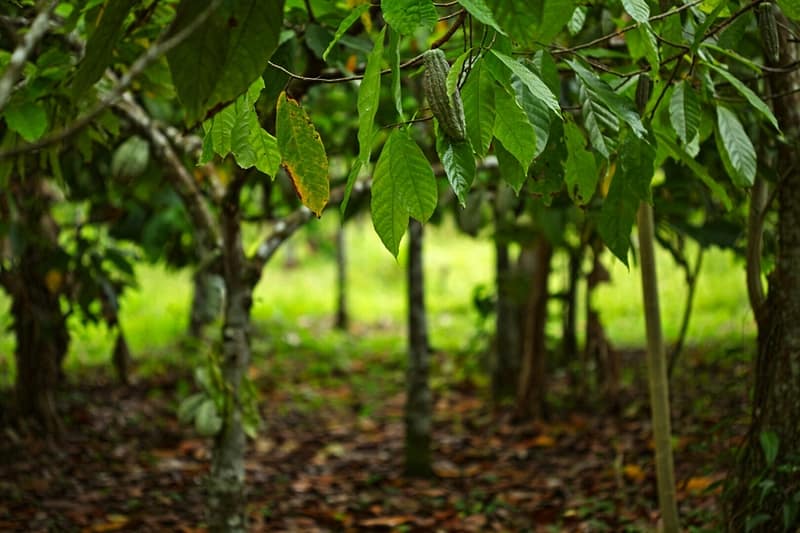 Cadmium, and soil pH levels, are both very, very localised. So blanket assumptions that "this country is fine, this country is a problem" are way too simplistic; one corner of a single field can be a massive problem, another corner be absolutely fine.
The age of the tree also determines how much cadmium is passed through to the cocoa seeds; with older trees generally passing on higher traces of cadmium.
There are also some suggestions that different cocoa varietals may differ in how they absorb cadmium. And to quote one expert here;
"One could silence uptake pathways with CRISPR (gene editing) and stop the heavy metals migration into the tree, cacao pods and seeds [but] that's a 3-5 year project with trees in the ground after that …10-15 years to scale".
So short term, we are back to avoiding obvious 'no-nos' like drying beans on the side of busy roads. And we're testing batches of beans, and controlling the pH of fields.
Indeed, craft chocolate has launched a number of initiatives not just to monitor for cadmium, but also to address, and reverse, any problems. For example, Original Beans has managed to reduce the amount of cadmium in the beans from Piura (Peru) by up to 75% through initiatives like adding lime to the soil to reduce soil pH levels.
And the governments of Peru, Ecuador, and Colombia have numerous monitoring initiatives.
Cadmium levels in chocolate are also a result of how the cocoa is processed. Cocoa powder is higher in cadmium because it has less cocoa butter, and so the cocoa mass (i.e. the dark stuff that contains the cadmium) is a higher percentage, and also because the processing can also sometimes impart cadmium when, for example, the cocoa presses use galvanised steel parts, pipes, etc. This makes cocoa powders a particular problem. And it also means that certain manufacturing approaches are inadvisable. In particular, when big chocolate 'bulks out' its cocoa percentage by using (cheaper) cocoa mass rather than the full bean, this can create risks and potential problems.
The bottom line is that we know how cadmium is getting into chocolate. And we know how to stop this. The key issue is transparency: We have to know where the cocoa is coming from, and to ensure that the farmers, cooperatives, and agents are aware of the problem. And when possible, steps need to be taken to resolve the problem by, for example, adding lime to the soil.
At a minimum, you need transparency at a FARM AND CO-OPERATIVE level to remove sources of cadmium infused beans. This is where the transparency in craft chocolate is so important (as well as paying farmers far more, focusing on flavour, etc.). But contrast big chocolate, where in many cases they can't trace where over two thirds of the cocoa they process is coming from, and have no easy ability to identify supply chain issues like cadmium (and lead).
The opaqueness of big chocolate's supply chain here, along with their focus on costs and treating chocolate as "just another commodity ingredient" is also why big chocolate keeps being caught processing beans involving deforestation, child labour abuses, etc. (see the most recent Cocoa Barometer report for more on this).
---
Toxic Heavy Metals in Chocolate: Lead
The issue of lead in chocolate is simpler. Lead does not appear to get into chocolate from being sucked up by the cocoa tree from the soil. Lead gets into chocolate the same way most lead gets into us, via airborne particles that come from pollution, in particular car exhaust, smoking, industrial processes and the like (some lead does still bleed into us via lead pipes, lead paints, etc.).
Unfortunately in many parts of the world, roads are often used to store and dry cocoa beans. And this appears to be where the lead is getting into chocolate, from lorry exhausts and industrial pollution.
Again, the lesson here is that the issue of lead in chocolate can easily be avoided, but only if you have transparency and traceability. And only if you pay farmers enough so that they don't have to leave the beans out to dry on polluted roads.
---
Other Considerations (and an argument against snacking)
Our absorption of cadmium and/or lead into our bodies via foods and drinks is also driven by a number of other key factors. In particular;
Both cadmium and lead are absorbed far more on an empty stomach.
Children are at far greater risk; they can absorb 30-50% more than an adult (hence why both the EU and California have different recommendations for kids).
So rather than 'snacking and scoffing' on an empty stomach, savour your chocolate at the end of a meal (and you'll also delight your second stomach here). And this is particularly true, and important, with young kids.
---
Avoiding Cadmium and Lead in Your Chocolate: The Smart Approach
For consumers, the simplest means to avoid lead and cadmium in your chocolate is simple: Check where and how the bar is being made (avoid 'reconstituted' bars using cocoa powder), and above all make sure you know the name of the farm and/or co-operative.
Upgrade to craft chocolate: Join the revolution! Come to a virtual tasting to discover more!
Consumer Reports' analysis included two bars with craft chocolate beans sourced directly, transparently and traceable from named co-operatives and farms by;
And of the twenty eight bars analysed, only five bars were lower than the mandated levels for both cadmium and lead. And yes, two of those bars were those from Taza and Mast (the other three were from Ghiradelli and Valhrona).
---
Avoiding Cadmium and Lead in Your Chocolate: The Bizarre Approach!
There have also been some other pretty bizarre suggestions by various experts following on from the publication of the Consumer Reports study.
One of the most bizarre is the suggestion that consumers switch to milk or white chocolate and/or choose a low percentage dark chocolate bar. Without wishing to discourage people from consuming craft milk or white chocolate, in most cases they contain more sugar than dark bars. And in the case of most mass-produced chocolate, sugar comprises more than 50% of the ingredients of their milk and white bars (and many dark bars).
Eating too much sugar is a key cause of our current obesity epidemic, and also child and adult diabetes. So trying to protect people's livers and kidneys from cadmium by switching to higher sugar alternatives is akin to asking a kid to stop playing with matches and instead play with loaded guns!
---
Conclusions
It's great that Consumer Reports did this research and testing. And we hope that someone will do something similar here in the UK/Europe.
In the meantime, we've collected a tonne of studies by co-operatives, farms, makers, and craft chocolate distributors showing that their beans are not contaminated by lead or cadmium (thanks to Kokoa Kamili, Conexión, Tibitó, Original Beans, and many more).
Having said this, most of the other journalistic follow-up, missed the chance to learn a few deeper lessons, in particular;
The positive angle here is that this discovery provides another great reason why you should only buy chocolate if you know where the beans come from and how the chocolate's been made. Chocolate that is traceable and transparently traded is safer, as well as being far more flavoursome, ethical and environmentally friendly. So please tell your friends to upgrade to craft chocolate.
The 'elephant in the room' question is; why has so little attention been paid to Consumer Reports' work. Big chocolate's silence has been deafening. Even the threat of legal cases hasn't generated much of a response. Depending on where you live, 15-25% of people eat chocolate daily. And over two thirds of the people in most Western countries will have eaten chocolate in some form over the last week. There is no reason for us to run a risk of consuming chocolate with excessive amounts of cadmium and/or lead. Big chocolate knows full well what gives rise to cadmium and lead in chocolate, and in how to avoid this. But yet again rather than address this issue, and reflect on the inequities of many of their sourcing practices, big chocolate is hoping that if it says nothing, this issue will blow over. Sadly, big chocolate has learnt that silence can sometimes work (see how they stonewalled the criticism of all the 'healthy heart studies' sponsored by Mars in the 2000s).
On a related note, why are we willing to have so much junk in our chocolate? Cadbury built its brand, in the 19th century, on selling the "purest cocoa powder". Take a look at any supermarket chocolate bar and see how many ingredients you have in your kitchen cupboard. Granted these are 'permitted' ingredients. But why are we consuming them given that we don't need these additives, vegetable fats, emulsifiers, palm oils etc. to make chocolate that really is worth savouring? How do we (re)create consumer appetite for "less is more" and "purity" of ingredients similar to the way Cadbury's did this in the 19th century?
So please, please look at the label. Check where the bar is made (not where it's 'assembled' or 'reconstituted'). Check where the beans come from. Trust the likes of Simran and Bryan from Kokoa Kamili, and Alex Whitmore of Taza.
Craft chocolate bars taste better. They are better for the environment. They are better for the farmers. And they are better, and safer, for you and your families. Less really is more. Less lead and cadmium. More transparency.
Resources and further reading:
https://www.consumerreports.org/health/food-safety/lead-and-cadmium-in-dark-chocolate-a8480295550/
https://www.who.int/news-room/fact-sheets/detail/lead-poisoning-and-health
https://qz.com/538719/europe-almost-banned-the-thing-that-made-monets-and-van-goghs-paintings-so-vivid
https://food.ec.europa.eu/safety/chemical-safety/contaminants/catalogue/cadmium_en
https://www.fda.gov/media/159745/download
https://doi.org/10.1371/journal.pone.0261989
https://cocoabarometer.org/en/
https://www.technologynetworks.com/applied-sciences/news/how-is-cadmium-getting-into-our-chocolate-358174