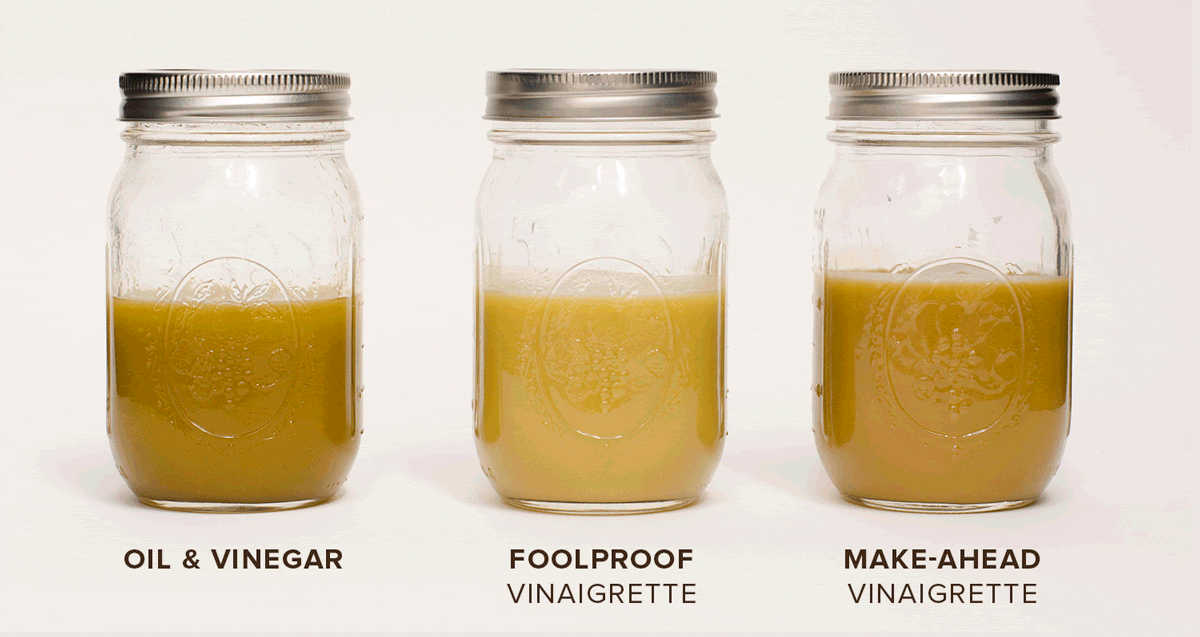 Even if you think that you'd like to "glaze over" (pun intended) emulsifiers, they are worth understanding and checking out. The use of LOTS of emulsifiers should raise a lot of red flags; they are extensively used in ultra processed foods, mass produced confectionery, etc. And nutritionists are increasingly worried about some of their health side effects, especially to your gut. But at the same time, there are some cases where emulsifiers can play a role in cooking and even in some craft chocolates.  And there is even some evidence that sunflower lecithin can lower cholesterol.
Texture, Cocoa Butter, Fats and Emulsifiers
One of chocolate's many wonders is TEXTURE. Its mouthfeel is (literally) unique. It's the only product that can be solid at room temperature and then, as you place it on your tongue, it slowly melts, conjuring all sorts of unctuous delights and releasing incredible aromas and flavours. (And as a quick side-note: We as humans are also unique in being able to appreciate these flavours as we are the only animal that can detect flavour in our mouths. READ MORE).
In craft chocolate this 'melting' is thanks to cocoa butter's crystal structure. After the cocoa beans have been roasted, they are winnowed and then ground and conched into a fine liquid (think Willy Wonka's rivers of chocolate). This liquid chocolate is then tempered (i.e. heated, cooled, and reheated) to a specific formula before 'moulded' into craft chocolate bars that have the (unromantic) crystal structure "V" or 5. Mass produced chocolate tries to replicate the delights of craft chocolate's "melt" with a bunch of technologies, fats, and emulsifiers. Some of the technology here is spectacularly creative; for example, it's no mean feat to create a glossy chocolate that covers a frozen ice cream. But in the case of mass produced chocolate confectionery, the focus on cost is a lot less spectacular. To save costs and improve efficiencies, cocoa butter is replaced and supplemented by other fats, preservatives and emulsifiers. And adding vegetable fats, palm oils, and the frighteningly named PGPR are no substitute for cocoa butter's amazing melt and texture. So if you are wondering why mass produced bars are often so 'waxy', just check the ingredients (READ MORE).
And while you are checking your chocolate bar's label, remember to look out for emulsifiers (inc. lecithins). Emulsifiers are another mysterious additive in mass produced confectionery, ultra processed foods and even some craft chocolates.
Emulsifiers (including lecithins) are a complex and controversial topic. Below we've tried to provide a quick definition, history and overview of emulsifiers. And MIllie has produced a series of quick and introductory videos on the topics.
And we've also assembled a bunch of craft chocolate bars that are unapologetically FREE of emulsifiers and then a few that unapologetically CONTAIN emulsifiers.
What is an Emulsifier? Definitions and Examples
As anyone who has ever tried to make a salad dressing with "just" oil and vinegar knows, they don't easily mix. Sure; you can whisk them together. But soon the oil and vinegar will repulse one another and separate. However if you add a little mustard (or egg yolk), you can 'bind' them together so they don't separate. This 'binding' of substances that don't want to combine is called 'emulsification'. Technically, an emulsifier has one end compatible with oil and the other compatible with water, so it can link with both; so they become 'bound' and stick together.
And if you've ever made mayonnaise at home adding an egg provides the emulsifier by which the vegetable oil, the lemon juice and other ingredients are bound.
The same is also true of making ice cream; but here the egg's emulsification properties go beyond binding the ice cream, they also impact the texture, making it far more consistent, and less sticky and gloopy.
Historical Development and Application of Emulsifiers
Cooks, and later food scientists, realised that emulsifiers could not only bind but also preserve foods, as well as improving texture and reducing costs.
The classic example here is margarine which was effectively made possible by the development of various emulsifiers. But food scientists rapidly realised that emulsifiers (or specifically lecithins) would also reduce cost, enhance texture, improve mouthfeel, and could preserve shelf life of anything from biscuits and cakes, to sauces and spreads.
All these developments were made possible thanks to the extraction of lecithins' from eggs by TN Gobley in 1846 (if you think you've seen this name before, you are right: Gobley also figured out how to create vanillin: READ MORE). And then in the 20th Century, scientists worked out how to extract lecithin from soya beans and later sunflower seeds. In parallel, scientists worked out how to extract and synthetically create other emulsifiers from everything from seaweed to plants, crustaceans to animals. And these newer 'extracted' emulsifiers often do much more than bind together liquids and solids which otherwise would not mix.
For example; one commonly used hydrocolloid emulsifier is carrageenan, extracted from seaweed. Carrageenan is regularly used in dairy and dairy-alternative products, particularly flavoured milk and soy mylk. It's also added to processed meats to soften their texture and help them retain 20-40% water, providing a highly dubious cost cutting measure. On the other hand, without hydrocolloids commercial yogurts would be a lot "soupier" and watery as it 'gels' the low fat yogurt together.
Today, the US FDA has approved over 100 different emulsifiers for use in food, drinks and food-like substances. Emulsifiers' ability to improve mouthfeel and reduce cost were critical in the development of ultra-processed foods (and that's why Michael Pollan's advice to check the label, and beware any additive that your grandmother wouldn't recognise, is so useful).
Trying to contextualize and date all these applications and technologies isn't easy; but here is a vastly simplified attempt.
| Application | Example | Technology |
| --- | --- | --- |
| Binding | Oil and vinegar in salad dressing | Whisking, mustard seed |
| Stabilisers/preservatives | Margarine, mayonnaise | Eggs, tomato paste, then extracted lecithins (19th Century) |
| Texture (and binding) | Ice cream, chocolate, yoghurt, alternative m!lks, etc. | As above: Eggs and extracted lecithins. Sunflower lecithin (later 20th Century), hydrocolloids (mid-late 20th Century). |
| Cost cutting/ commoditisation | Breads, confectionery, processed meats, cosmetics, etc. | Alternatives to vegetable, natural fats; lecithins, gums, hydrocolloids, PGPR (mid-late 20th Century) |
Emulsifiers in Chocolate
Unsurprisingly, mass produced chocolate rapidly realised the advantages of adding emulsifiers to "chocolate". In the UK as early as 1929, patents were being made for their use in the making and processing of chocolate by Hermann Bollmann and Bruno Rewald. Firstly, emulsifiers help reduce the cost of ingredients (the likes of soy lecithin and PGPR are far cheaper than even palm oil, and way cheaper than cocoa butter). Secondly, manufacturing costs could be reduced by using emulsifiers: Liquid chocolate all too easily "gums up" machines and emulsifiers, by improving viscosity, means that mass confectionery's machines can run faster, need less cleaning, etc. Thirdly, they could improve shelf life stability (aka stop other fats going grey etc.). Fourthly, emulsifiers enable food scientists to create all sorts of wacky textures; critical for avoiding 'sensory specific satiety' that comes from the short and bland flavours of mass produced confectionery, with its reliance on sugar, salt and fat.
So, as with any other ultra processed foods, if you see a bunch of E-numbers and emulsifiers on the label of your chocolate bar, think twice; it's a likely sign that your chocolate is mass produced, probably from couverture, nib roasted, and is designed for scoffing not savouring.
Perhaps surprisingly, craft chocolate makers do sometimes make limited use of lecithins; for example:
COOKING AND BAKING: Many chefs want some lecithin in their chocolate for making bon-bons, cakes etc. as it makes enrobing, cooking etc. easier. So some craft chocolate will contain lecithin (e.g., Menakao).
BRIDGE BARS: Craft chocolate can sometimes be a little overwhelming with labels detailing beans from a place they've not heard of, and listing a percentage that seems dauntingly high. So to "bridge" this challenge, craft chocolate makers create bars that appeal to the familiar, using local ingredients, familiar flavours and tourist-tempting ideas. These bars act as bridges between the familiar and the new. But crafting them is hard; and to bind together theses various "bridging" ingredients, a little sunflower lecithin can be very useful (see below for some examples from Omnom, including their famed Black N Burnt and Liquorice bars).
MOUTHFEEL: This gets a bit geeky, but depending on the beans, the dark chocolate percentage, how finely you grind and conche, and finally what machines you conche with, sunflower lecithin can help smooth out some of the variations in the coarseness of the chocolate granules. Many chocolate makers use cocoa butter to smoothen the mouthfeel, but this can also create some richness that isn't always appropriate. But if, for example, you are trying to grind super fine (i.e. below 15 microns) and use a ball mill (as opposed to longitudinal) conche, you can get some noticeable variations in the microns of the chocolate granules which a little lecithin can help smooth over. For an example, please see Firetree's Mindanao Island dark bar and then compare this with e.g., Friis-Holm or Pump Street, who use cocoa butter.
To date, craft chocolate makers have used sunflower (as opposed to soya) lecithin, and ensured that this is not genetically modified.
This use of emulsifiers is very different to mass produced confectionery's approach. If you look at the ingredients of a mass produced bar of chocolate confectionery, it will have a plethora of different emulsifiers; for example, a bar of Dairy Milk contains emulsifiers and fats including the emulsifiers E442, E476, PGPR, and both palm and shea oils.
By contrast, a craft chocolate bar in most cases won't contain any emulsifiers or lecithins. And if they are used, it'll just be ONE lecithin (and no palm oil or vegetable fats, etc.).
Emulsifiers and Your Gut
One final comment:
There is increasing research suggesting that various synthetic emulsifiers, in particular carboxymethylcellulose, polysorbate and carrageenan, may cause issues with the gut and allergic reactions. At the moment, no one is suggesting that these emulsifiers are another nitrite like problem (nitrites are the carcinogen in many processed meats). But it's worth keeping an eye out for more research here, and keep up to date with our blog.
On the other hand there is also some research that sunflower lecithin's supplements can help lower HDL cholesterol (the bad stuff), reduce ulcerative colitis and improve memory loss. Plus sunflower lecithin is good as a moisturizer on your skin (however there really isn't enough of it in any craft chocolate bar for you to consider using them as an unguent or massage oil… although the cocoa butter in a craft chocolate bar does open up other delights).
As ever; it's complicated!