You cannot add "Amaro - Gran Chililique, Peru 75% Dark" to the cart because the product is out of stock.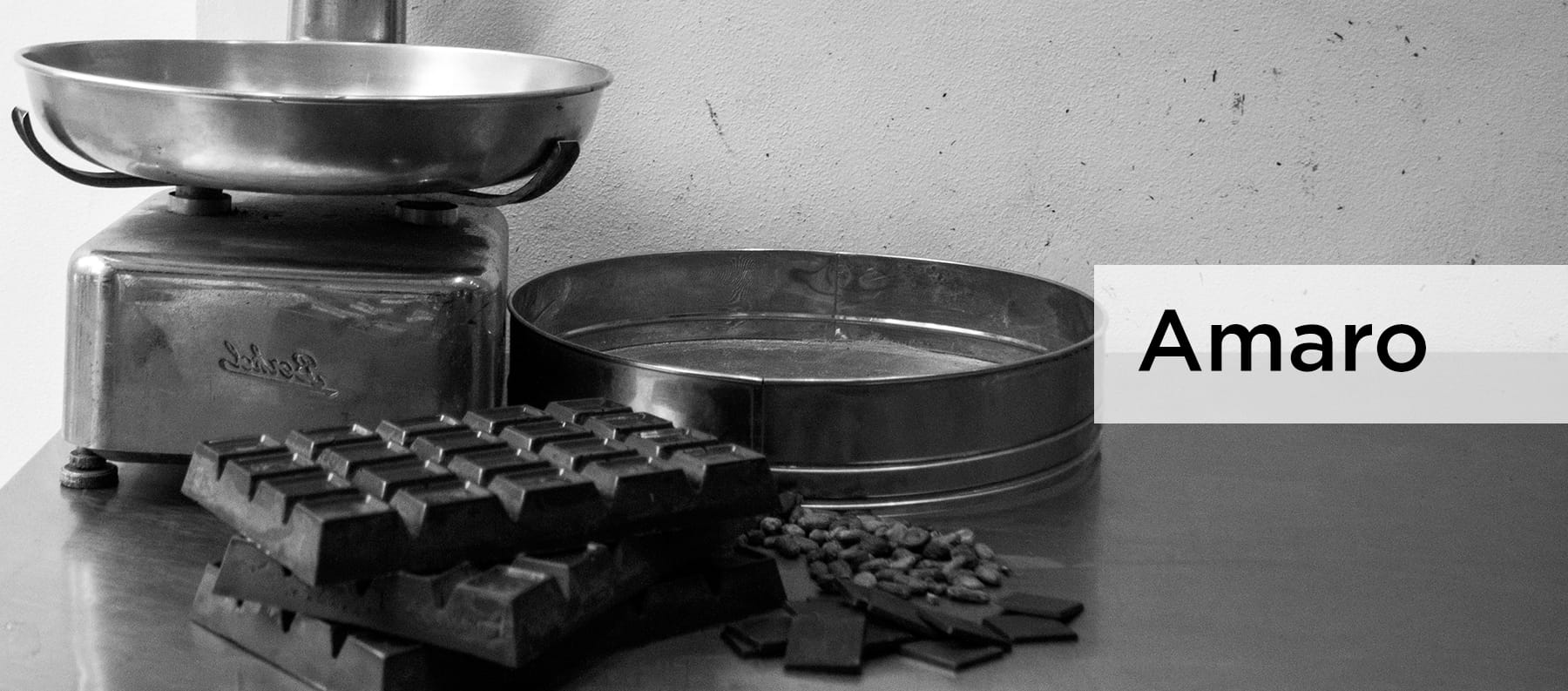 Amaro is the brain child of Italian oenologist, coffee roaster and all-round gastronome Marco Colzani.
Marco spent his childhood playing in his family's bakery and pastry shop (or 'pasticceria' in Italian) just outside of Milan. After studying agriculture and viticulture he worked as a wine producer for a number of years. His journey to craft chocolate maker brings together the skills, experience and passion of his youth along with his later education and career in wine.
Marco returned to the family business, intending to integrate some of the new methods and ways he had learned for working with 'the products of the land. It was while roasting and blending coffee for the shop that Marco decided to try the same thing with cocoa beans.
Going back to basics, Marco taught himself how chocolate is crafted from tree to bean to bar. His background in wine meant that Marco already knew how important the quality of your 'raw materials' is to the final product. Comparing the two he straight away noticed the remarkable similarities between craft chocolate and wine production as terroir, fermentation, sugar, acidity and tannins (to name a few) all play their part.
Marco originally wanted to make chocolate so that chefs, such as his father, had access to the very best chocolate to create cakes, ice creams and other sweet delicacies. But the more he learned, tasted and crafted, Marco realised that this chocolate was more than just an ingredient but something that can be savoured and enjoyed in its pure form.
It has been just over 10 years since Marco discovered his passion for chocolate and he continues to strive and perfect his chocolate. Together with his wife Alice, Marco wants to bring about a renaissance in Italian craft chocolate.
As well as his single origin dark bars, crafted from beans that Marco has sourced directly from the co-operatives himself, he is not afraid to experiment. One of his creations is a gianduia bar. By grinding Piedmont hazelnuts in to the chocolate he has created a dark bar with the creamy texture of a milk chocolate and a sophisticated and typically Italian flavour.
Amaro In The Chocolate Library