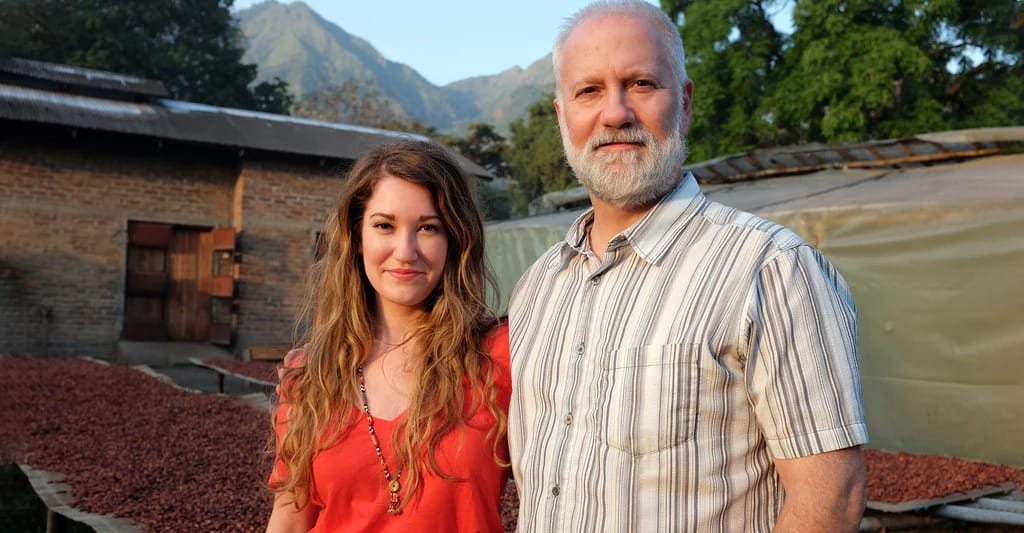 About Askinosie
A pioneer of bean-to-bear chocolate in America, Askinosie's focus has always been about weaving social responsibility into everything they do. Askinosie are committed to fairness, sustainability, minimal environmental impact, and community enhancement. Locally, Askinosie provide hands-on opportunities for high school children in an experimental learning programme teasingly named Chocolate University – these students travel with Askinosie to the plantations, see the benefits of Direct Trade and even meet students their own age of those communities. They partake in projects and are, for a short time, immersed in a wholly new culture. Children at Springfield's elementary and middle schools are also invited on an exchange programme, whereby they are assigned young pairs from cocoa-growing communities. Click here to view Askinosie's mission in more detail.
How they became makers…
After 20 years as a highly successful criminal defence lawyer in Springfield, Missouri, Shawn Askinosie began creating chocolate. Shawn turned to chocolate after a period of soul-searching, having recognised that the values with which he succeeded as a barrister were not those he wanted to apply to his next venture – after his life savings went into starting Askinosie in 2005, Shawn's daughter, Lawren, began working alongside her dad part-time while attending university. The pair began travelling to remote regions around the world to source exotic cocoa beans directly from smallholder farmers, with Lawren specifically focusing on empowering women cocoa farmers and the girls in their communities. 11 years after the company was founded,  Askinosie was listed as one of Forbes' 25 Best Small Companies in America in 2016.
Askinosie's Sourcing
Askinosie prides itself on pioneering Direct Trade with farmers. In other words, rather than listing commodity prices per tonne, each farmer has a direct contract with Askinosie – a level of communicative transparency unprecedented in the cocoa supply chain, a social stratum stricken with poverty. Askinosie release their bean purchase history on their website. Recent analysis has found that Askinosie on average pays farmers 35% above market price, and startlingly, 25% above fair trade price.
Many cocoa-growing communities are severely underprivileged. In the case of two communities – Davao, the Philippines and Kyela, Tanzania – Askinosie has concocted a Sustainable Lunch Programme. Since 2011, 315 000 Askinosie have provided meals to every student in each school, many of whom have suffered from malnutrition. This has been funded entirely sustainably –  Askinosie simply sells products harvested by the community in America, and returns 100% of profits.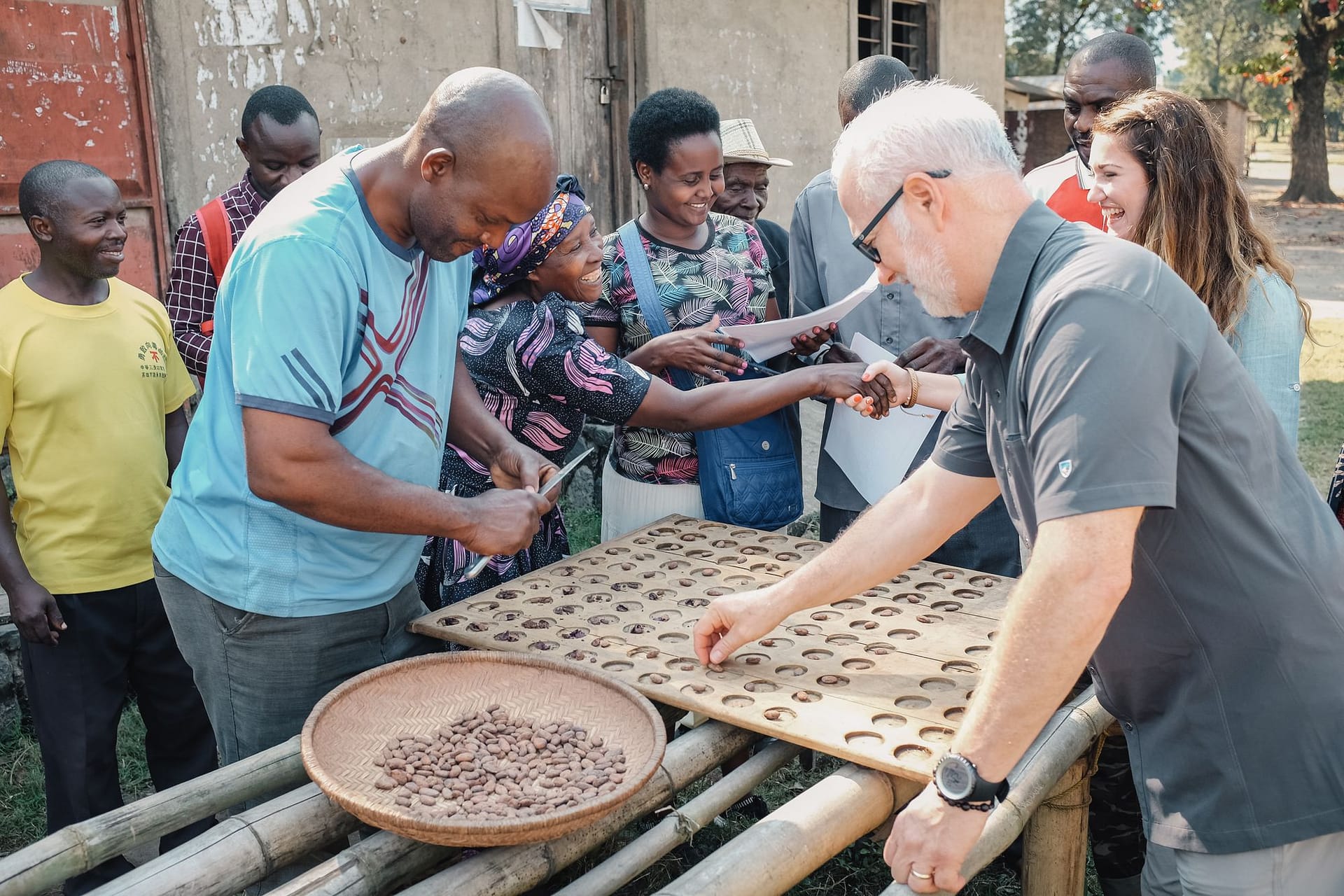 Askinosie In The Chocolate Library