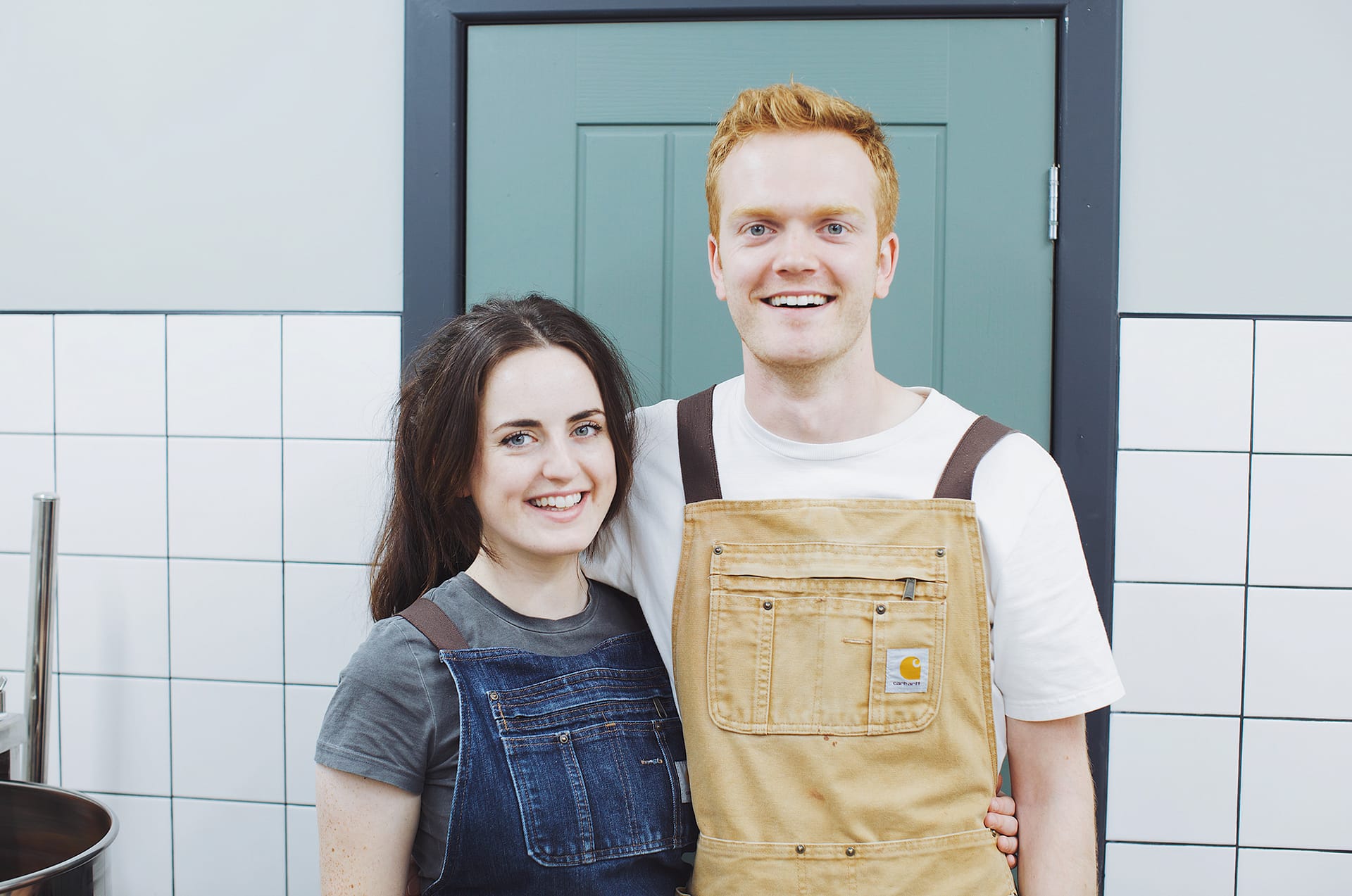 About Bare Bones
Lara and Cameron of Bare Bones Chocolate, based in Glasgow, Scotland, have been making a big splash in the craft chocolate world since they started producing their own micro-batch chocolate bars in 2018. Their mission statement, Cameron tells us, is simple: to make the best possible chocolate, using the finest cacao and ingredients that people really love. Bare Bones also pride themselves on being a sustainable business, and are mindful of the footprint they create on the planet through all of their processes. To that end, their beautiful self-designed packaging is made from recycled paper coffee cups and are themselves recyclable after use. That's really important to them, Cameron explains: "We wanted to be a little bit of a solution to an existing problem and throw-away culture". The wrappers are made by Edinburgh-based Vegware, a company that makes new food packaging out of old food waste.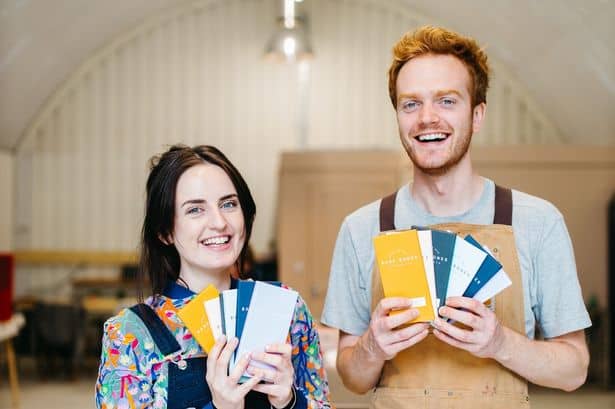 How they became makers…
As is so often the case, their journey into the world of craft chocolate started from a love of great coffee. Lara, a chef and food photographer, and Cameron, a mechanical engineer, were fascinated by the complexities of flavour and endless possibilities in every coffee bean. They soon had a private coffee shop in Cameron's parents' garage with a heavily modified espresso machine. It wasn't long before they discovered bean-to-bar chocolate and their passion for great flavour and sustainable, high-quality craftmanship expanded. They acquired a stone grinder and experimented at home with tiny micro-batches. Living in England but wanting to return home to Glasgow, they decided to take the plunge, borrowing Lara's dad's coffee bean roaster and setting out to transform their home-crafted bars into a craft chocolate brand.
Bare Bones' Sourcing
Bare Bones choose some of the best rare cacao beans from around the world, and pay a premium price for them. Buying speciality cacao means paying far beyond the global market fair trade price – this helps guarantee high-quality crops, creating a sustainable future for the farm and building a mutually beneficial relationship with the farmers. It's not magic – an incredible chocolate bar starts with an incredible farmer.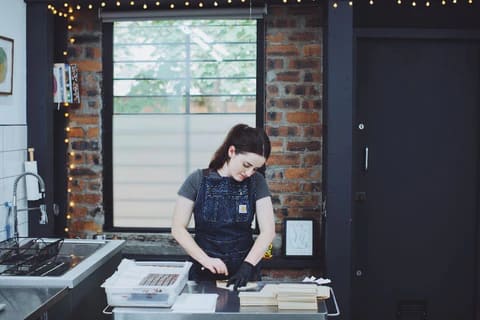 Bare Bones In The Chocolate Library