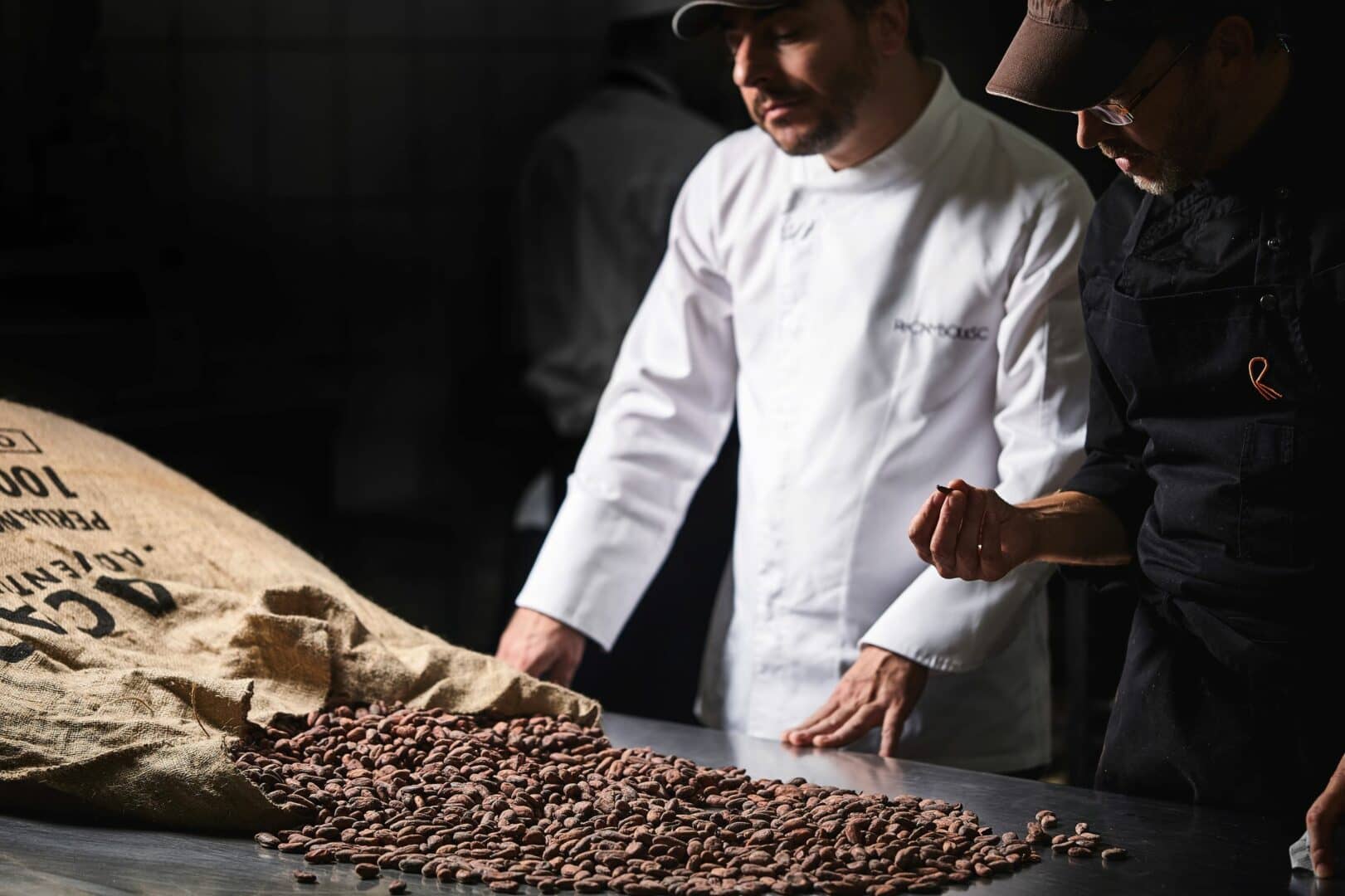 Jordi Roca is a renowned chef, restauranteur and pastry maker, based in Girona, Catalonia. You may have seen him in his own episode of Netflix's 'The Chef's Table'. He's a trailblazing and inspirational culinary figure. He took the time to talk to us at Cocoa Runners about the Casa Cacao project which has been growing in the past year.
The Background
Jordi has been on a journey of discovery with chocolate. He describes his relationship with chocolate as a chef: "I understood chocolate as an ingredient and not as the magic result of an agricultural process, harvesting, fermentation, drying and making chocolate".
But this all changed: "When I travelled to Peru in the Amazon region to learn about cacao crops grown by the Awajún native community, then visited Piura, later Ecuador, then Colombia… I understood the world of cacao".
It was this specific experience, and this community of people that motivated the move into craft chocolate making: "[They] grow cacao in very remote, hard-to-reach areas, where they sometimes carry bags of cacao for 6 days on the way in the jungle to get to the place where it is sold, sometimes at a very low price because it's the only selling opportunity they have: I was moved by it. Then I committed to helping in some way".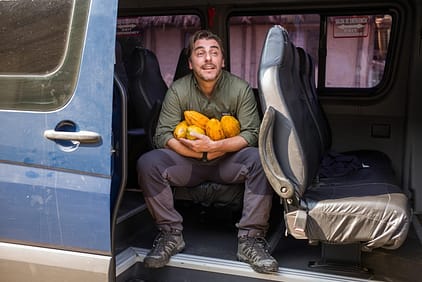 Inspired by the desire to make chocolate which supports growers, Jordi has broken into the exciting world of craft chocolate, and has come together with chef and chocolatier Damian Allsop, who's heading up the chocolate making at Casa Cacao.
Jordi's brother is a sommelier, and Jordi believes there are parallels between these two things: "My brother Josep understands the world of natural wines, where wine resembles the person who makes it, as I think it happens with cacao".
A Total Experience
Casa Cacao is also more than just the chocolate. They run a boutique hotel and café, where chocolate lovers can immerse themselves in the experience. "Casa Cacao was born from the idea of being hospitable, in my house … we want people to feel it as their home".
This connection between people and chocolate is important to Casa Cacao, as Jordi explains; "there is no planned marketing strategy, just counting on what we do with maximum transparency. The factory is visible from the street, one of the busiest in the city, precisely to show how we work".
They also publish a 'Casa Cacao' book: Sales of this help support the Helvetas Foundation; a sustainable development NGO which supports the Peruvian cacao growing community which brought Jordi into the world of chocolate making in the first place.
Beans and Bars
Casa Cacao source their beans from several different growers. They're of course particularly proud of their direct trade with the Awajún community in Peru, and they have been investing in their centre for fermenting and drying beans at source. But they also source beans from a range of other producers, and they partner with Original Beans for several origins.
Beyond the cacao, Casa Cacao are also creating innovative recipes for their chocolate: "We also make chocolate that we have left macerating the cocoa beans with whisky; The Macallan Double Cask 12 Yr; for six months to then dry and make incredible chocolate with an acquired very elegant aroma". And it's worth mentioning their wonderful milk chocolates; with organic milk from goats and sheep, whose fur patterns form the design of their packaging.
Interestingly, Casa Cacao make their packaging by recycling the waste products of the cacao fruit. "It has a poetic point because the packaging of the bars is made with the natural packaging that had the cacao beans". The packaging was designed by Xavier Roca, a friend of Jordi's, at Run Design in Barcelona.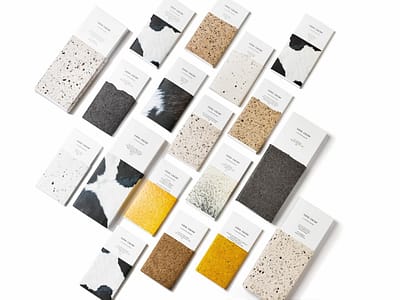 Favourites and Inspirations
We asked Jordi about his favourite food; and he was quite clear! "My mother's casserole rice; no doubt". But we  also wanted to know which other chocolate makers he likes; "Dandelion; they have certainly been an inspiration. The chocolate of Alain Ducasse, the cacao farmer Mayumi Ogata who discovered to me the complexity of the fermentation of cacao and the community of the Arhuacos of Colombia, also the farmer Andrés Guzmán of Hacienda Victoria… and so many more".
Where Next?
We also asked Jordi where he wants to go next, and what the future development plans are: "I would like to visit Venezuela at some point, although we have good friends there who have discovered their land with their cacao. Africa too; I've never been". With a focus on origins, and connecting with growers, it's exciting to think about how Casa Cacao might develop. But, as Jordi himself says; "at the moment we are well in Girona".
If you want to explore their bars, check out which Casa Cacao chocolate we have in stock below, and keep an eye out for future lines which we hope to bring you!
Casa Cacao In The Chocolate Library