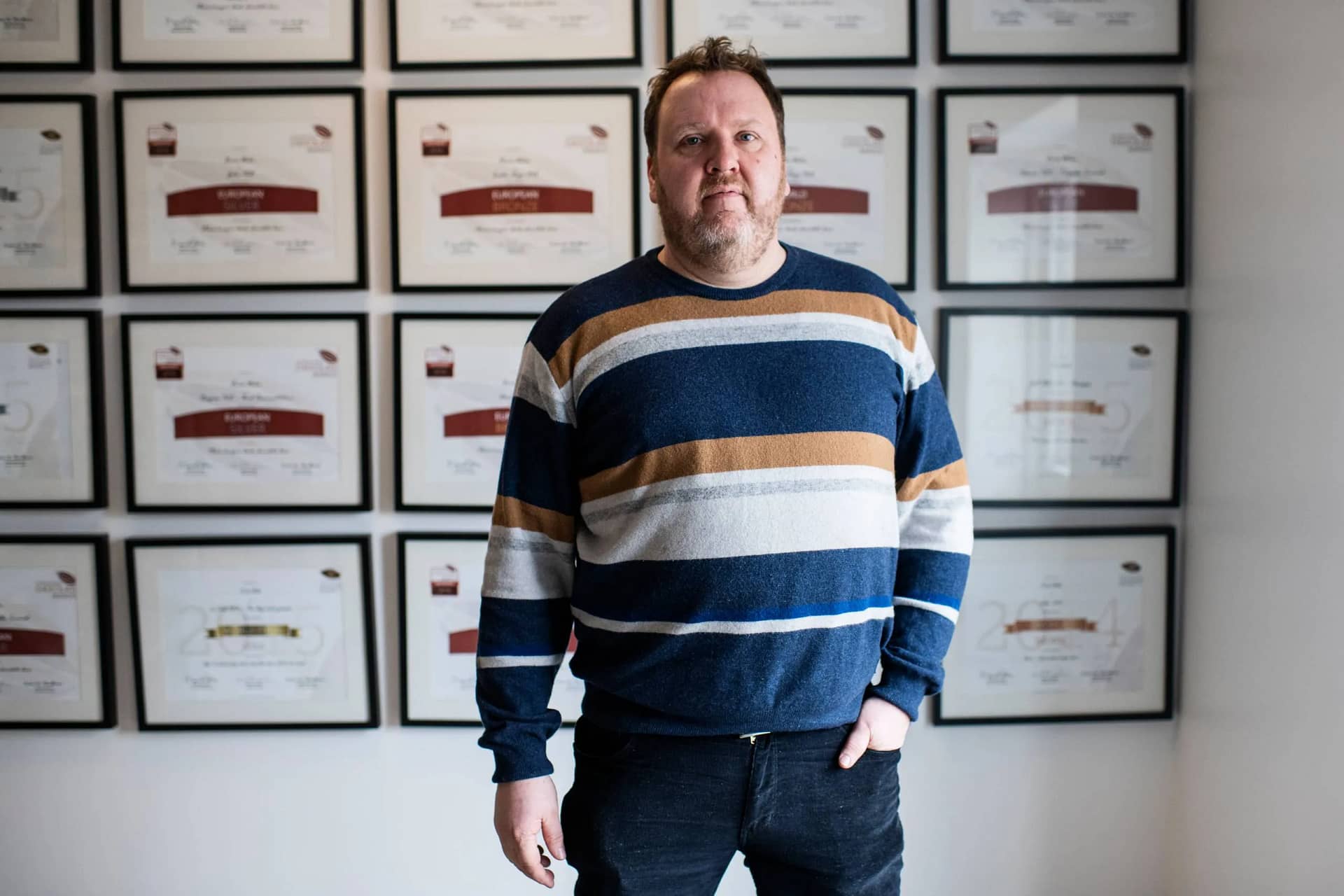 About Friis-Holm
Mikkel Friis-Holm, a trained chef and founder of Friis-Holm, has truly made a name for himself in the world of chocolate, namely for his attention to detail and experimental style when it comes to subtle variations in chocolate making. It would be Friis-Holm's Chuno bar that piques the most curiosity. For this chocolate, Friis-Holm creates two versions, all variables are kept the same: origin, bean type, roast, percentage, etc., except for one small difference during fermentation: the number of times the cocoa beans are turned. A radical approach to chocolate-making, and the resulting chocolates, Double Turned and Triple Turned, are noticeably different, and serve to underline how vital each step in chocolate-making truly is. Additionally, to support this notion, Mikkel has produced a Bad Fermentation bar and a Lazy Cocoa Growers Blend.
How they became makers…
Friis-Holm has done a lot for craft chocolate today, but before any award-winning chocolate had been made, Mikkel's journey started with an ever-growing passion for fine chocolate. This eventually led him to Central America, where he fully immersed himself in a project that aimed to identify and evaluate DNA strands of Nicaraguan cacao. Discovering this new profile of cacao became motivation for Mikkel to fulfil his long time interest, thus, Friis-Holm, the Danish bean-to-bar chocolate manufacturer, was born.
Friis-Holm's Sourcing
Still today, genetics of cacao is very important to Mikkel, which means constantly working with cocoa farmers and suppliers, such as Ingemann Fine Cocoa, to ensure Friis-Holm chocolate gets the varieties of cacao with the highest-flavour potential. The maker prides itself in being one of the few worldwide to pay such attention and focus on single varietal chocolate bars.
Friis Holm In The Chocolate Library