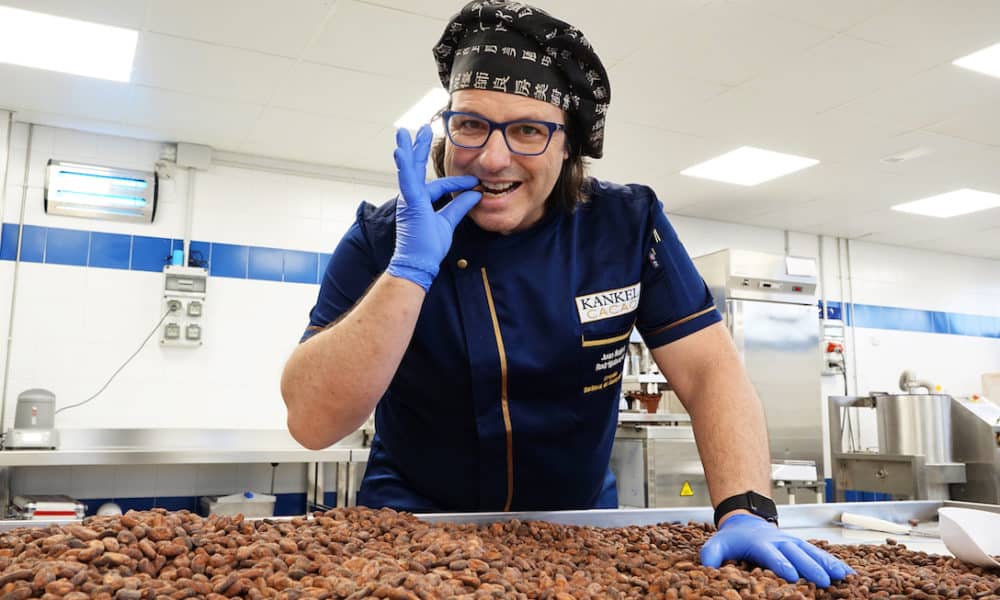 About Kankel
Born from a desire to create a personal, sophisticated and genuine experience through cacao, Kankel Cacao was founded in 2019 by Juan Ángel Rodrigálvarez, a Spanish pastry chef with more than 30 years of experience. One of Kankel's most principal philosophies is respect for the product, the plantations, and the land that gives the cocoa beans; thus, Kankel's bars only use ethically-sourced, sustainable, and organic cacao.
How they became makers…
The world of bean-to-bar chocolate has always been a passion for Juan. As the recipient of the Best Pastrycook Confectioner 2010 by the Royal Spanish Academy of Gastronomy, amongst many other awards, Juan had spent many years tasting bars and educating others on what good chocolate really is – and decided he could give far more to the world by producing his very own chocolate in La Rioja, Northern Spain.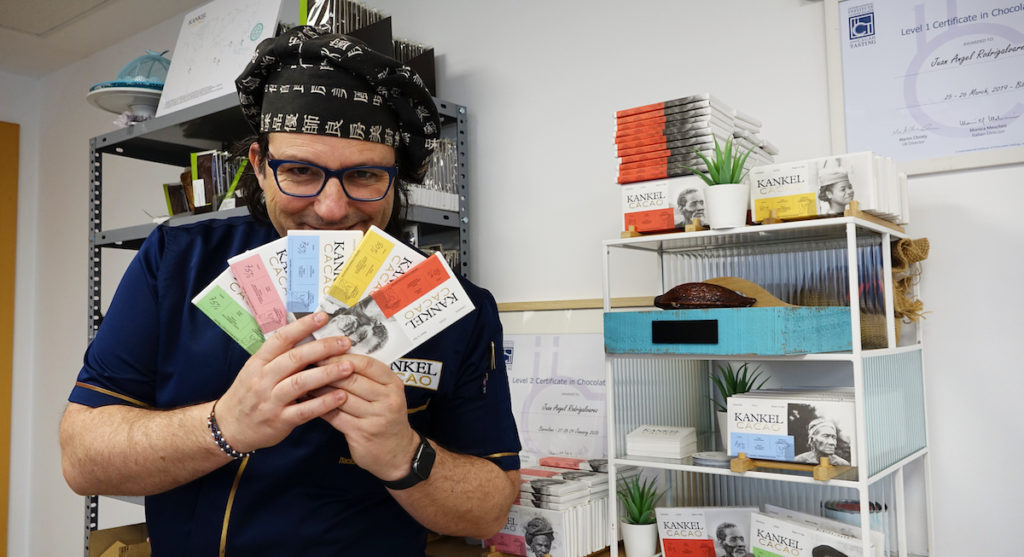 Kankel's Sourcing
Kankel prides themselves on sourcing their beans from farmers with high quality beans, to ensure that the flavour of their bars transports you to the country of origin.
Kankel In The Chocolate Library