You cannot add "NearyNogs - Soconusco, Mexico 70 % Dark" to the cart because the product is out of stock.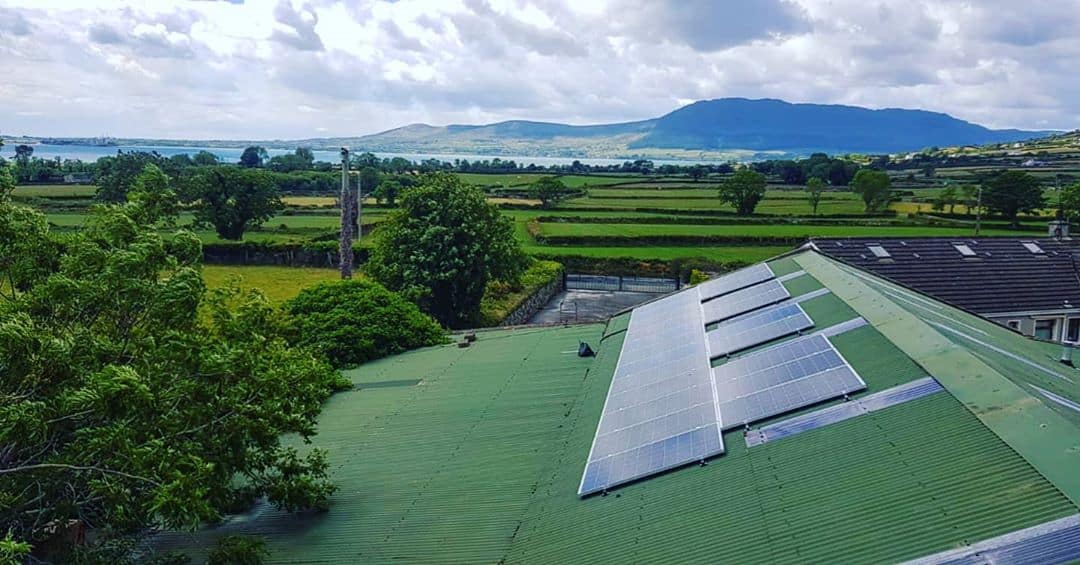 SMALL BEGINNINGS
In 2011, Shane and Dorothy Neary organised a fundraising event for their eldest daughter's service trip to India. Dorothy, whose family has a long history in the confectionery industry, was given an old chocolate fudge recipe by her mother, who suggested that she make some to sell at the event. It's lucky for us that she did! It proved to be a massive hit. Within days Shane and Dorothy were invited to craft markets and asked to provide food for weddings—and so the chocolate making began.
OUT OF TRAGEDY
Craft chocolate became a full-time passion and career after a family illness. In late 2011 one of their younger daughters became seriously ill and required life-saving surgery, and regular treatment, at Great Ormond Street Hospital. To have more time for his daughter, Shane decided to leave his regular job and dive into the world of craft chocolate making. As demand grew and opportunities came flooding in, NearyNogs was born. (In case you're wondering, the name comes from a small series of unpublished books Shane's father wrote for his children about "a group of kids who lived in a Gaelic Narnia-style land.")
GROWTH
They've come a long way from their early days of processing their beans with a rolling pin and hair dryer! They now craft their chocolate in a repurposed potato farm in County Down, at the base of the Mourne Mountains with a beautiful view over the Irish Sea. Motivated by their gorgeous surroundings, Shane and Dorothy are in the process of developing their Irish Collection – chocolate bars that are flavoured with local, native ingredients and inspired by local traditions (including the Dúlamán, flavoured with gorse flowers hand-picked from the Mourne Mountains and seaweed from the Irish coast). All NearyNogs' packaging is made from recycled materials and is either biodegradable (when possible) or recyclable.
Update Summer 2021: We were thrilled to hear that Shane and Dorothy have successfully installed a coffee/chocolate bar, complete with an outside seating area, to go along with their ice cream shop that launched the previous year. They've also now invested in solar panels to help power their factory.
FAMILY BUSINESS
They have kept the family aspect of the business, too. Shane proudly told us, "We're a family business and all of our older children have various skills that are beneficial to a chocolate making business… i.e. mechanic, carpenter, event organising, marketing, researching, visual retailing and fancy improvising when necessary." They offer tours (when possible) and classes at their facility, and are working with local schools to create a curriculum to teach children about the origins and manufacture of chocolate – all part of their mission to educate and serve their local community.
THE BEANS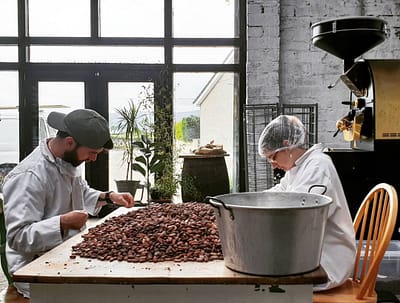 NearyNogs' Hispaniola beans are sourced directly from Fernandez Badia of Agrocacao, a single-estate small family cacao farm in San Francisco de Macoris, Dominican Republic. As Shane said (and we couldn't agree more!), "We feel it's so important to build relationships with cacao producers." The beans are then hand-sorted to ensure only the very best make it into their chocolate. The result is an exquisite finish and incredible flavours – we're excited to have them on board.
Cocoa Runners is honoured to be able to offer our first Northern Irish single estate, small batch Craft Chocolate maker, and we really respect their dedication, ethical approach and creative recipes.
You can order NearyNógs chocolate below:
NearyNogs In The Chocolate Library