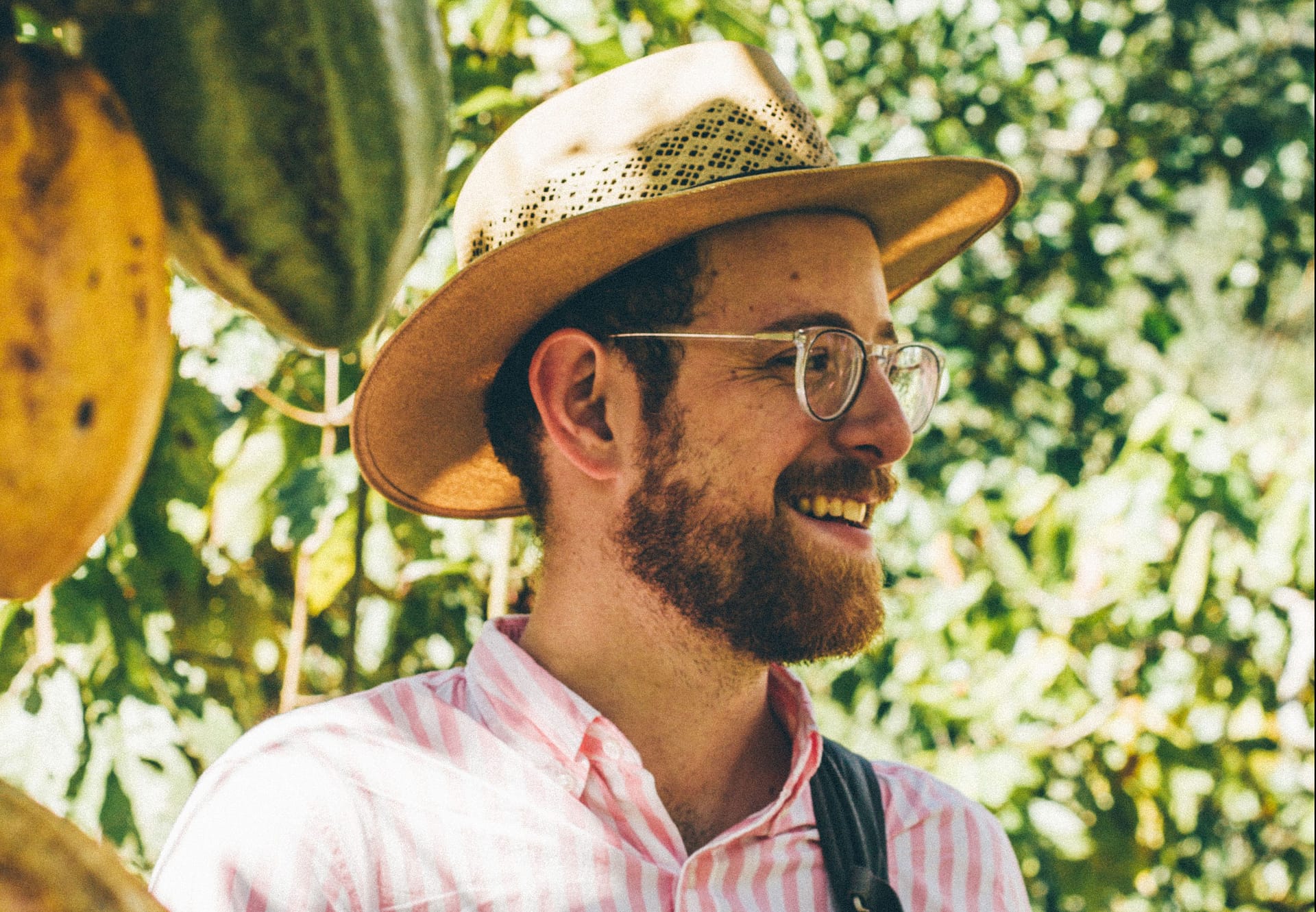 Raaka is a Brooklyn based chocolate maker, dedicated to crafting delicious and ethical chocolate – all unroasted to capture the brighter, bolder, and fruitier facets of cacao. Raaka sources its beans from growers it trusts and has strong relationships with.
Whilst on holiday in Thailand, founder Ryan Cheney discovered a type of "raw" chocolate. Excited by the flavours of "raw" chocolate, he started Raaka to explore low-temperature chocolate making in an ethical way. After a year of experimentation, Ryan teamed up with musician and gastronomist Nate Hodge to develop Raaka's unique range of "Virgin Chocolate".
Raaka sources its cacao directly from the cooperatives and growers of cacao, overseeing the harvesting and fermentation practices. Raaka calls its cacao partners, including Kokoa Kamili and Zorzal Cacao, "Grower centric Organisations". These partners buy wet cacao from the farmers and then centrally ferment, dry, and export the beans to small batch chocolate makers.
Raaka is know for its experimental style in chocolate making beyond its "unroasted" credentials, for Raaka is a chocolate maker that also plays around with infusing its chocolate with alcohol. Raaka has its own subscription programme – First Nibs – which has encouraged the chocolate maker to get very creative, producing more than 120 unique chocolate bar flavours as of Spring 2019.
In preparation of Raaka's Limited Edition bar landing exclusively in our Cocoa Runners Library, we spoke to Nate Hodge to get some more intelligence on the team behind Raaka…
What's your background? Why and how did you get into chocolate?
I have a background in Speech Writing and Music, but have always been fascinated by food. I'm
especially fascinated by the way in which food traditions are developed over time; the way a sauce or mole recipe can stay in the same family for multiple generations; the way some European wine regions have been producing wine the same way for centuries. Chocolate is a food that has such a rich history, and many traditions, but had lost much of it's romance and positive impact. I, we, wanted to bring the romance and positive energy back to chocolate.
When did you start your company ‐‐ and with whom? How many are there of you?
Raaka was founded in 2010 by Ryan Cheney and myself [Nate] in an apartment in Bushwick, Brooklyn. Now, in our 9th year, we're lucky enough to be surrounded by a staff of almost 30, many of whom have been with the company for 5 years or more. At this point, there are several people who can essentially claim founder status given how much work they've put into the business.
What is the story behind your company name?
Raaka means 'raw or unfettered' in Finnish. We think the meaning encapsulates what we do at Raaka, we also like the cadence of 'Raaka Chocolate'
How did you source your beans?
We source all of are beans directly. By 'directly' we mean that we pay for our beans directly to the company or coop that fermented, dried and exported them. There are no brokers or 3rd parties involved in our sourcing at all.
What is your favourite food? Wine? Other chocolate makers?
I'm all in on natural wine right now. I think the ethos behind the movement is inspiring and the flavours of the wines are thought provoking and provide a lot of parallels to craft/single origin chocolate.
Raaka In The Chocolate Library