INDIA'S FIRST EVER TREE-TO-BAR CHOCOLATE MAKER
In 2015, brothers-in-law Karthikeyan Palaniswamy and Harish Manoj Kumar decided over a few drinks that they would become India's first ever tree-to-bar chocolate maker. Harish's family has been growing cocoa on Regal Plantation since 2005, primarily as an "intercrop" to boost the farm's healthy diversity, and then later as a valuable product in its own right.
But they felt it wasn't getting the recognition its beautiful flavour profile deserved. So they set out to change that – by producing bars full of flavour and brimming with quality.
LOCAL PRIDE
That has remained their mission from day one: to put Indian cocoa on the map. They only craft with their own beans, only (with the exception of the tempering machine) use made-in-house or locally sourced machinery, and enjoy experimenting with fine, local flavours (as in their Dark Milk with Indian ghee). From their gorgeous packaging, inspired by local silk sarees from Tamilnadu, to their name, a play on the pronunciation of "chocolate" in the local language of Tamil, everything they do is proof of their pride and love for their surroundings.
A FAMILY MATTER
The business has remained in the family, too. Harish is responsible for the farm; Rathi, Harish's wife, is responsible for the chocolate production; Karthikeyan handles sales and marketing; and Sajini, Karthikeyan's wife and Harish's sister, is the person in charge of the beautiful branding, packaging, and social media.
The two couples were particularly proud of their success at the International Chocolate Awards in 2017, just two years after their first bars had been created. At the time, that was the only major recognition for Indian cacao on the world stage. They are also special for continuing to supply their beans to other craft chocolate makers around the world, which have themselves won numerous awards.
You can buy their chocolates and read more about them in the interview below: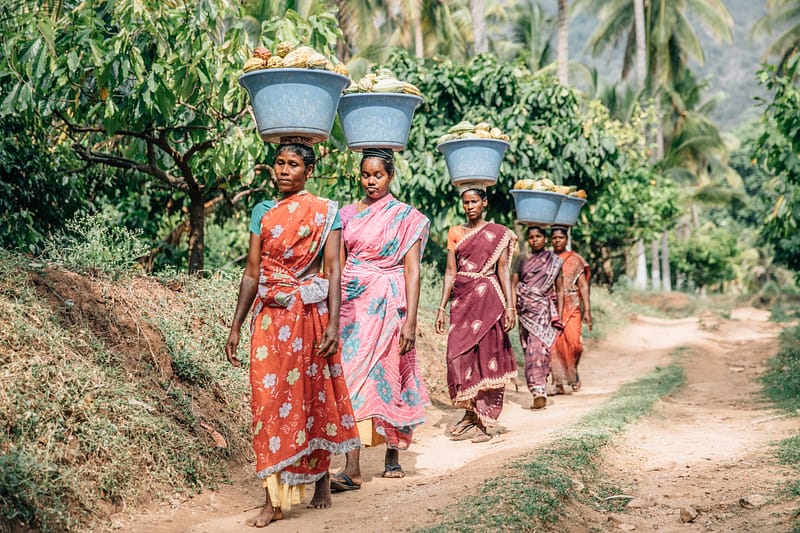 What are your backgrounds? How and why did you get into chocolate? 
The founders of Soklet are Harish Manoj Kumar & myself (Karthikeyan Palaniswamy, known as Karthi). Both of us got into chocolate by accident. Harish was earlier involved in the textile trading business, but then decided to become a full-time farmer and moved back to his hometown to take care of his ancestral farms when his father wanted to retire (this was in 2002). I am a textile engineer and involved in his family's textile manufacturing business and am Harish's brother-in-law! Harish planted cacao as an intercrop at his coconut plantation in 2005 after experimenting with several other crops including vanilla, and the beans were sold in the local market to large chocolate companies like Mondelez & Campco. 
In late 2015 Harish was investigating the possibilities to add value to the farm output and was looking at ways to export the cacao beans. This was also the time when I was looking at an opportunity to get into the F&B industry due to my interest in the area. One conversation led to another, and we  joked about making the chocolate ourselves. This led to our 1st batch made at home, and shared it family and friends who encouraged us.
Then we found ourselves getting in touch with Gino of Meridian Cacao & Greg of Dandelion Chocolate, who really mentored us and helped us to get to where are. 
Where do you want to go next?  New bars?  New beans?  New markets? 
Our idea is to get our cacao into as many products & markets that we can. We started out by making only chocolate bars, and today we have 17 different bars consisting of dark, milk & inclusions. 
We are contentiously working to get our bars into new markets, with eyes on USA & Japan as the next steps. 
What inspired your choice of wrapper/mould design?
We are now in the middle of developing our custom mould that would be launched later this year. 
What innovations in tech, crafting, marketing etc. are you pursuing?
In manufacturing we are rather old school, and a lot of work is done by hand. We employ mostly women in the farm and at chocolate production. Most of our equipment is custom built for us by factories in and around Coimbatore, with the exception of the tempering machine. Thanks to Covid, we are now aggressively pursuing a push in online sales.  
What is your favourite food?  Wine?  Other chocolate makers?
Me personally love all things food… Currently going through an obsession of making my own mead! Other chocolate makers – Absolutely love Dandelion, Mirzam & Soma. 
What chocolate achievement are you most proud of to date?
The most proud moment was when we stepped on stage to receive our ICA (International Cocoa Award) at the Salon Du Chocolat, Paris on 2017! This was the 1st recognition for Indian cacao at an international stage, and we were thrilled to be recognised as one of the top 18 samples awarded; that too only a year after setting up our fermentery!
Soklet In The Chocolate Library