Easter Bars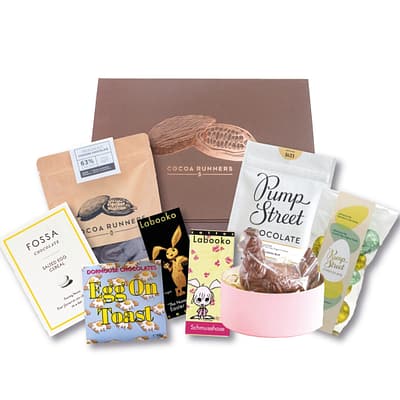 When it comes to Easter chocolate, our minds might go straight to eggs. But the world of craft chocolate is diverse, exciting and full of flavour … no matter what shape it is!
We have the world's best chocolate bars, with seasonally-inspired flavours for you to enjoy this Easter. From hot cross bun flavoured chocolate to Springtime floral flavours, we have everything right here at Cocoa Runners.
This Easter, savour some chocolate bars which taste better, are better for farmers, and better for the planet!