Easter Gift Boxes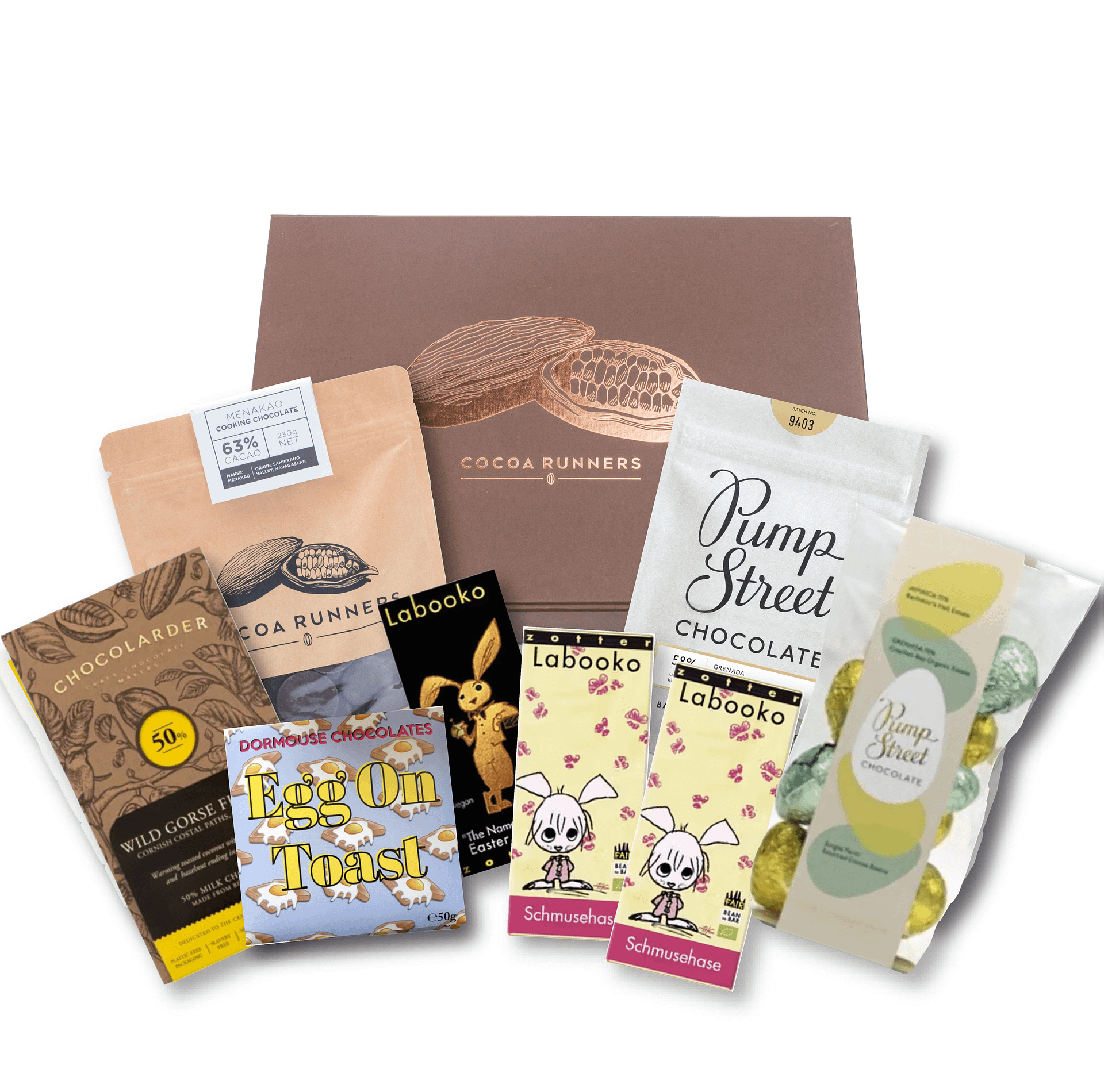 Looking for the perfect Easter gifts? We have everything you need right here at Cocoa Runners.
Easter is all about chocolate for many people. But all too often the chocolate is of poor quality, as well as being bad for the environment.
We're on a mission to bring exceptional craft chocolate to you this Easter. Whether it's Easter eggs, or seasonally inspired chocolate bars, there's something for everyone to savour. We've put together craft chocolate gift boxes for you to share with your loved ones, with the creations of the world's greatest chocolate makers!
So for your Easter gifting this year, make sure you choose craft chocolate which tastes better, and is better for farmers and the planet.