Valentine's Day Bars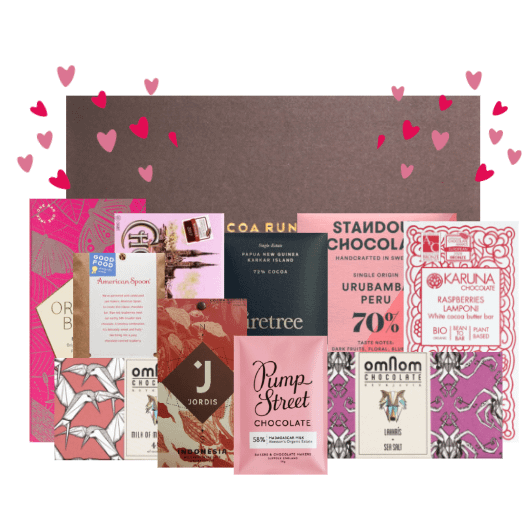 Which chocolate is perfect for Valentine's Day?
Any craft chocolate could be perfect for the special day; the diverse flavours, textures, and stories in the bars make craft chocolate great for any occasion. But we've brought together a selection of bars that we think fit perfectly into a Valentine's theme.
Rose-flavoured chocolate might seem like an obvious seasonal fit, but we've tried to include a wide range of bars here, even if it's simple as pink packaging!
There are plenty of options to choose from, to gift craft chocolate to the special chocolate lover in your life this Valentine's Day!
Showing 1–12 of 64 results
Showing 1–12 of 64 results