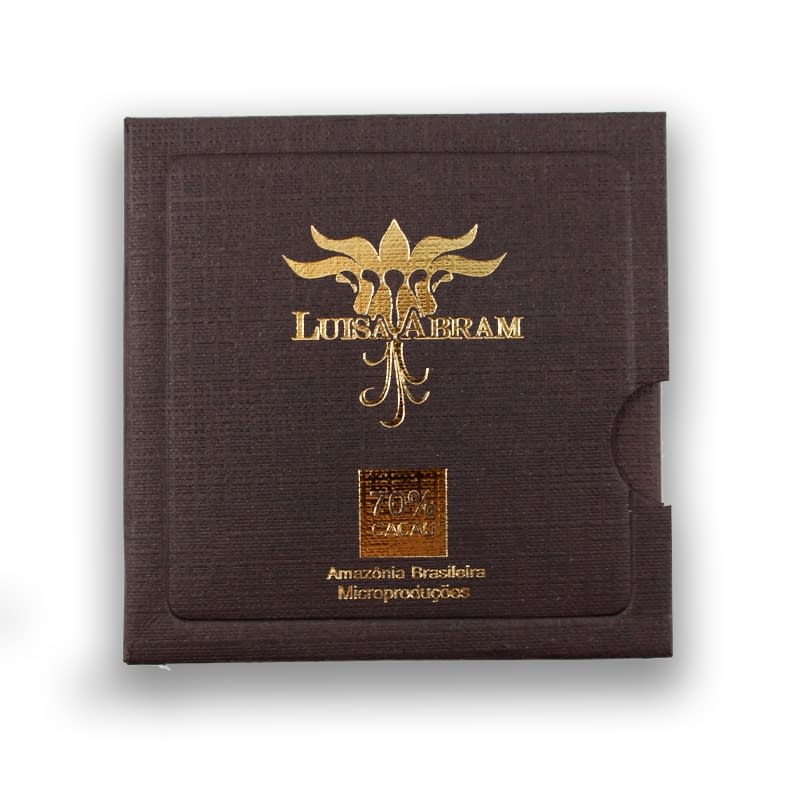 Luisa Abram – 70% 2016 Vintage Chocolate
Description

Unfortunately this bar is no longer available in our Library. Please see below for four bars that we think you will enjoy.

This 70% bar is from our first Brazilian maker, Luisa Abram. Luisa and her family use wild cacao sourced from small cooperatives in the upper basin of the Amazon. To the beans they add nothing but a little organic sugar, giving the true flavour of Amazonian cacao. 

Along with Fresco's selection, this is also one of the first vintage bars to join our chocolate library. Much like a fine red wine, the tannins in dark chocolate can age and develop a bar's flavour profile, enhancing and transforming the taste. The concept of vintage chocolate adds yet another layer to our understanding of what impacts the flavour in chocolate. You can now try bars from a single maker which are made in the exact same way, with the same cocoa percentage, from the same estate within the same origin, with the only difference being the year in which the beans were harvested. You'll be amazed at the difference in flavour that this seemingly subtle change will make to the chocolate that you taste.

With this Luisa Abram bar we detected strong treacle and liquorice notes with an almost malted molasses. Like Luisa Abram's other bars the mouthfeel of this vintage 70% is beautifully creamy which makes it a very indulgent treat.

Additional information

| | |
| --- | --- |
| Weight | 40 g |
| Type of Chocolate | |
| Maker Country | |
| Bean Origin | |
| Icons | |
| Cocoa Percentage | |
| Ingredients | |
| Dietary Information | |
| Certifications | |

Reviews

There are no reviews yet.

Nutritional info coming soon.

Allergens coming soon.

Ingredients coming soon.
You need to be logged in to post a review.