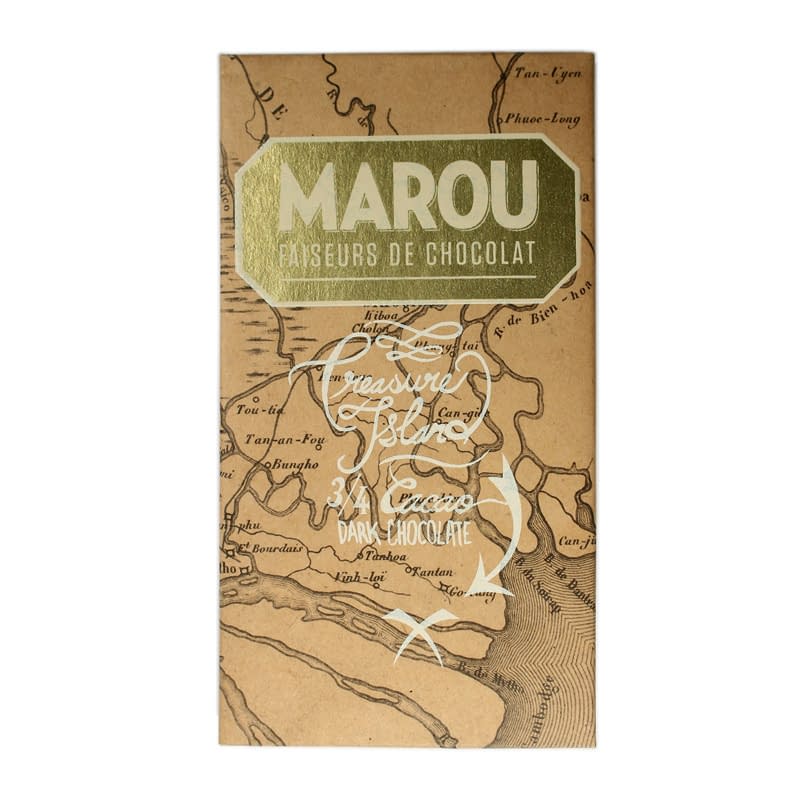 Marou Treasure Island 75%
Description

Unfortunately this bar is no longer available in our Library. Please see below for four bars that we think you will enjoy.

Sam Maruta and Vincent Marou, the French-American founders of Marou who met trekking in the Vietnamese jungle, abandoned careers in finance and advertising to make chocolate from tree to bar near Ho Chi Minh City.

This bar is a generous 75% cocoa solids and made with beans from small, family owned farms on the island of Tan Phu Dong in the Mekong Delta of Vietnam. It has a wonderfully smooth texture and an intense, cocoa flavour with a hint of red fruits.

Additional information

| | |
| --- | --- |
| Weight | 80 g |
| Type of Chocolate | |
| Maker | |
| Cocoa Percentage | |
| Maker Country | |
| Bean Origin | |
| Certifications | |

Reviews

There are no reviews yet.

Coming soon.
You need to be logged in to post a review.
Maker description
When two Frenchmen, Samuel Maruta and Vincent Mourou met in Vietnam, they discovered a mutual love of the country and a passion for the local cocoa beans. Read more about Marou