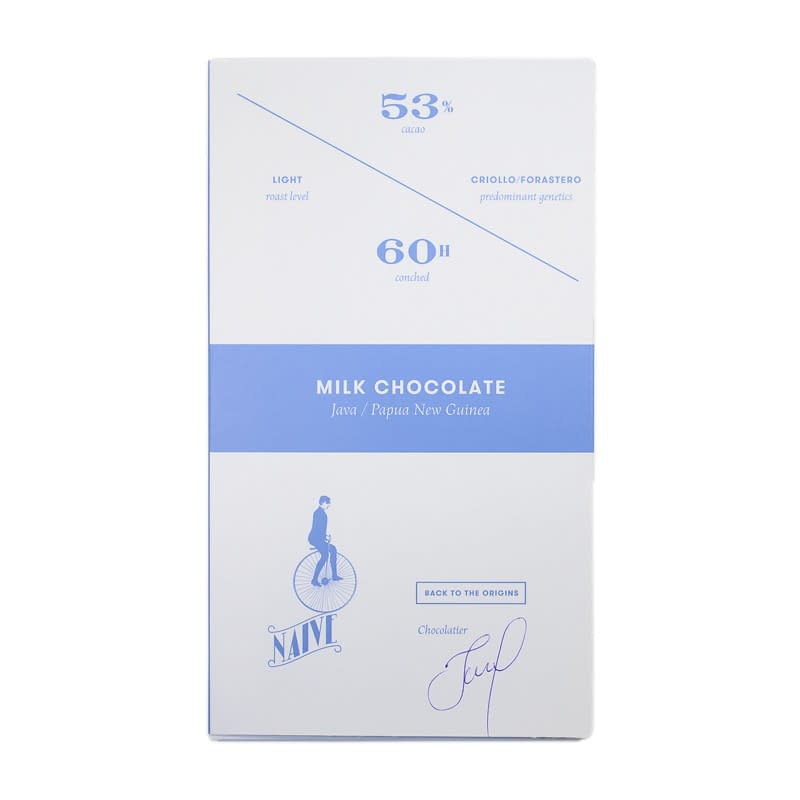 Naive Milk Chocolate Java / Papua New Guinea
Description

Unfortunately this bar is no longer available in our Library. Please see below for four bars that we think you will enjoy.

A 53% milk chocolate made with cocoa beans from Papua New Guinea and the Indonesian island of Java. This chocolate has a coarse texture and intensely smokey and roasted flavour, typical of cocoa from Papua New Guinea.

Additional information

Reviews

There are no reviews yet.

Nutritional info coming soon.

Allergens coming soon.

Ingredients coming soon.
You need to be logged in to post a review.
Maker description
One of only a handful of Eastern European chocolate makers, Lithuania's Naive produce a range of beautiful bars. Read more about Naive