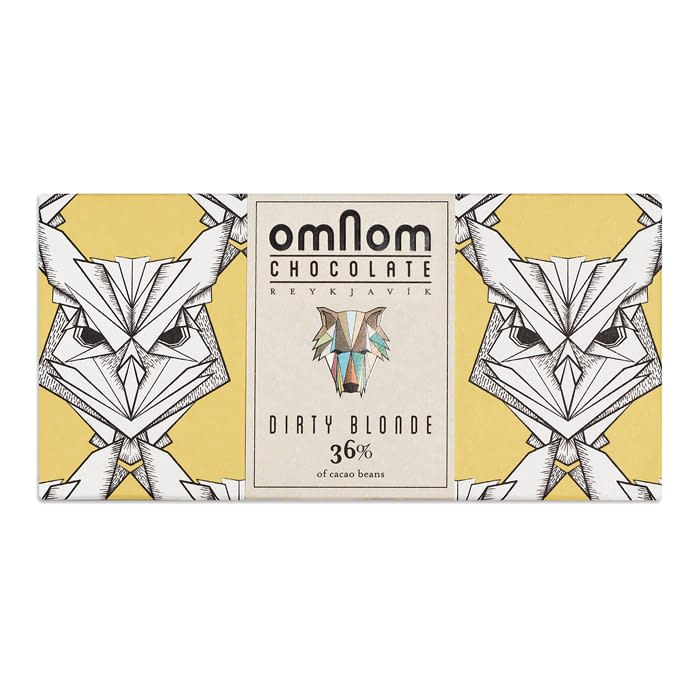 Omnom Dirty Blonde
Description

Unfortunately this bar is no longer available in our Library. Please see below for four bars that we think you will enjoy.

This is a white chocolate that is quite unlike most of the white chocolate we've tasted before.  As you might expect, it's sweet and creamy, but beneath this we discovered toasted notes.  What really sets this bar apart is its texture.  So often white chocolate is smooth, but Omnom have managed to coax an almost crumbly texture from this bar.  A truly distinctive white chocolate.

Additional information

Reviews

There are no reviews yet.

Coming soon.
You need to be logged in to post a review.
Maker description
Born of a true passion for fine food, Omnom is one of Iceland's first small batch artisan chocolate makers. Read more about Omnom