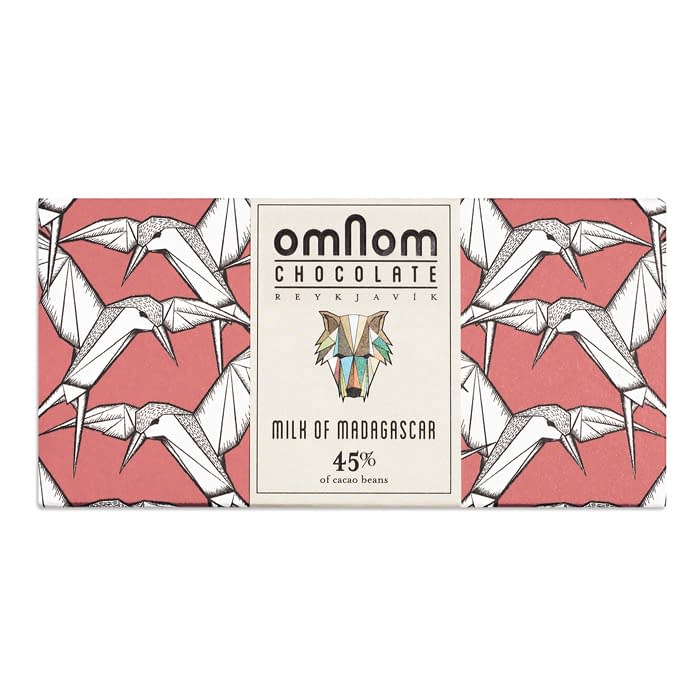 Omnom – Milk of Madagascar 45% (Carton of 10)
£79.50
In stock
Description

The Madagascan Milk from Omnom is such a contrast to their dark chocolate bars.  They've coaxed wonderfully mellow caramel notes from the beans, to produce a standout milk chocolate.  Often milk chocolate doesn't have as clean a snap, and this intensely sweet, silky bar is sure to please anyone with a sweet tooth. We also think you can detect some of the characteristic slightly fermented texture of the Icelandic milk in this bar.

This bar was a Silver Award Winner at the International Chocolate Awards World Final 2015. It also won Bronze at the Academy of Chocolate Awards 2015.

Additional information

Nutritional info coming soon.

Allergens coming soon.

Ingredients coming soon.
You need to be logged in to post a review.
Maker description
Born of a true passion for fine food, Omnom is one of Iceland's first small batch artisan chocolate makers. Read more about Omnom