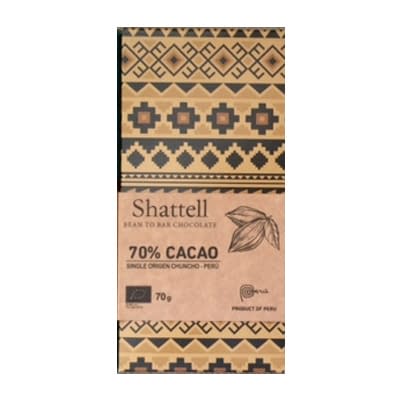 Shattell – Cacao Chuncho 70%
£7.95
Out of stock
Description

Shattell have created a beautifully rich bar here with their Cacao Chuncho 70%.

Using beans from Shattell's native Peru, this bar begins with a malt chocolate aroma before revealing flavour notes of cherry with a deep chocolatey and nutty finish.

Additional information

Reviews

There are no reviews yet.

Nutritional info coming soon.

Allergens coming soon.

Ingredients coming soon.
You need to be logged in to post a review.
Maker description