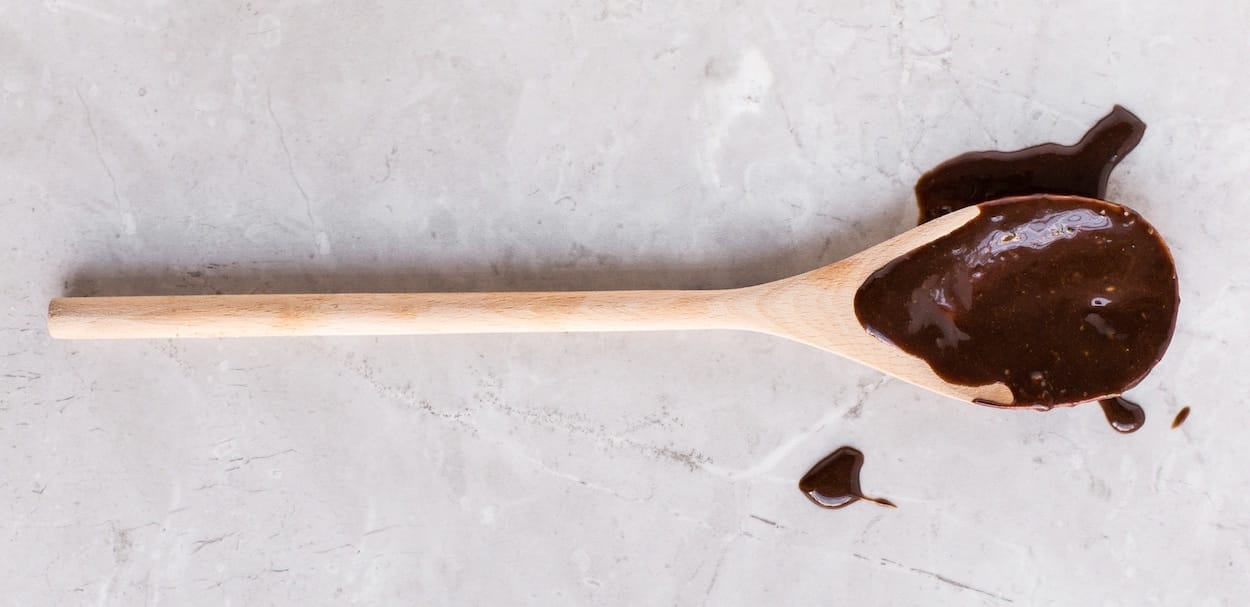 Nothing beats a chocolate dessert. There is simply nothing that rivals chocolate puddings for richness and depth of flavour. If you want to take your chocolate cakes, brownies and cookies to the next level, choosing to make them using craft cooking chocolate will give you instant results.
At Cocoa Runners, we've been bringing chocolate lovers the world's best single estate craft chocolate bars since 2013. And now we're taking what we've learned to bring you this fantastic range of single estate cooking chocolates and cocoa powder for home chefs.
GREAT TASTE IN EVERY BITE
Single estate craft cooking chocolate tastes better, is easier to work with and is free from additives and preservatives.
Making single estate chocolate is like making fine wine. By taking cocoa from a single estate, and optimising every stage of production, our makers are able to draw out a remarkable depth of flavour from the beans.
Our makers process the beans as a whole at every stage from bean to bar. This might not sound revolutionary, but it is. Many mainstream cooking chocolate makers press the cocoa butter from the cocoa beans and then combine what's left with artificial fats, additives and preservatives that act as bulking agents.
Our makers produce a chocolate with a richer, truer flavour by choosing to process the beans whole. This is an unmistakable chocolate flavour that really reflects the rich heritage of its origin, and the skill of the maker.
Indeed, it is our makers' attention to detail at every stage of the chocolate making process that gives our cooking chocolate its signature flavour and texture. Menakao carefully calibrate the fermentation, roast profile and conch time for each and every batch of beans to ensure the maximum chocolate flavour is delivered.
Taking care never to over roast the beans means that even our unsweetened 100% cacao cooking chocolate is super approachable. And it is this fastidiousness that means that you get so much more true chocolate flavour in every bite of a cake baked with our cooking chocolate.
GREAT RESULTS, EVERY TIME
Our cooking chocolate buttons are incredibly easy to work with and add an instant burst of chocolate indulgence to any dish. Once you've baked with these, you'll never want to use another cooking chocolate again.
These buttons have been specially engineered to ensure that they have a fantastic melt every time. Each button is made from whole cocoa beans. By including the cocoa butter that occurs naturally in the bean, we can bring you a cooking chocolate with a super silky melt.
The shape helps too. Flat discs are much easier to use than bars, as they have a large surface area to volume ratio. So if you're making a ganache, you'll find that this cooking chocolate melts so evenly, you won't be left with any stubborn lumps or bumps in your chocolate.
ALL NATURAL
What's more, we believe in keeping things natural. That whole foods are best for us. Just as we choose to bake with simple flours and free range eggs, we believe that cooking chocolate should be free from chemicals and preservatives. Unlike other cooking chocolates, you won't find any mysterious ingredients that have been added to our chocolate to help it melt.
So we've kept it simple: our unsweetened chocolate is made from just cocoa beans. Our dark cooking chocolate is simply made from cocoa and sugar. And milk cooking chocolate from the same, but with an added splash of milk for extra sweetness.
TRANSPARENT, FAIR SOURCING
What's more, we think it's important to know where your cooking chocolate comes from. And we don't just mean the country. Afterall, you wouldn't expect to pay a premium price for a red wine that mysteriously just described itself as 'French'. So why should you pay a premium for a chocolate that simply describes itself as 'Madagascan', a country that is more than 28 times the size of Wales?
CHOCOLATE FROM THE SAMBIRANO VALLEY
We believe in telling you about the regions and the farms our cocoa comes from. Our Madagascan cooking chocolate is made by a company called Menakao, from cocoa that is harvested from the finest producers in the mineral rich Sambirano Valley. Menakao is one of only a handful of companies making chocolate at origin in Madagascar. It trades directly with farmers, and by cutting out middlemen it is able to pay the farmers up to five times the premiums that Fairtrade beans would command.
The cacao from this region was formally designated 'Fine Cacao' by the International Cocoa Organization in January 2016. We love this chocolate for its floral notes, its acidity and its slight astringency on the finish.
COCOA POWDER FROM THE KILOMBERO VALLEY
Our cocoa powder is made from Tanzanian cacao, processed by Kokoa Kamili. Cocoa in Tanzania is almost exclusively grown by smallholder farmers. Before Kokoa Kamili, the only companies in the country were focused on buying large volumes of commodity cocoa – farmers had no incentive to improve quality. Kokoa Kamili purchases cocoa straight from the pod, at a price premium well above market rate, saving farmers the time and hard work they would have to spend fermenting and drying cocoa.
Kokoa Kamili works with approximately 2000 small farmers in the Kilombero Valley area of Morogoro Region. Approximately ten hours' drive from the country's main city of Dar es Salaam, its operations are based in the village of Mbingu (Kiswahili for Heaven) bordering the beautiful Udzungwa Mountain National Park. Mbingu has no access to electricity or tarmacked roads for about sixty kilometers. Kokoa Kamili also works with the Mbingu Sisters, a convent in the village that operates a 30-acre cocoa farm. The income the Sisters earn from their farm goes to support much of the charitable work that they conduct – including operating a hospital, school, and orphanage in the area.
EASY TO STORE
Our cooking chocolate and cocoa are easy to store. So you need never worry about wasting any. All our grab bags of chocolate come in resealable bags, so you can be confident that, so long as you store them in a cool, dry place, the chocolate will remain fresh and ready to use.
LOOKING FOR SOME INSPIRATION?
If you need some inspiration for cakes, brownies, cookies and more, check out our Recipes today.
Don't forget to share your bakes with us on Instagram, and tag us @cocoarunners
Shop The Range