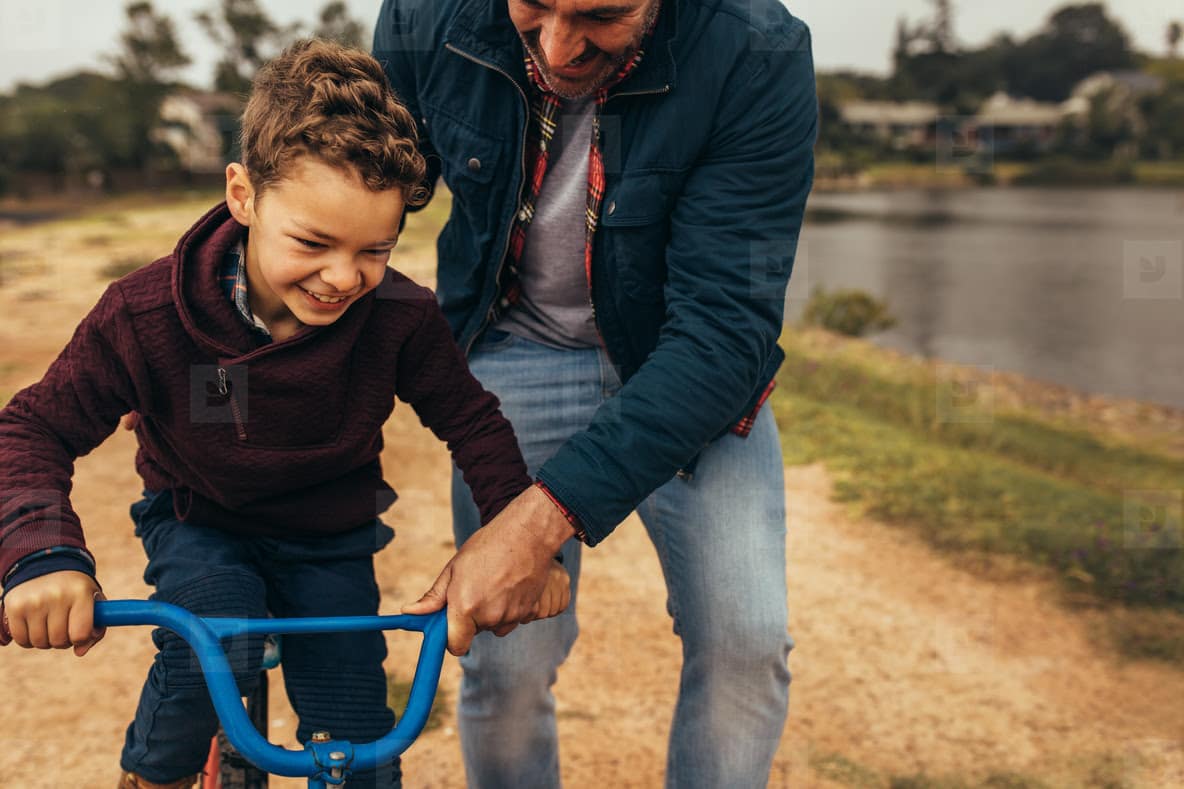 Image credit: Bike List
We have hosted over 100 Craft Chocolate Tastings! A huge thanks for all your support, encouragement and kind words.

Through these tastings we've discovered there are some aspects of savouring craft chocolate that are a bit like learning to ride a bike. And what a great theme to reflect upon given that it's Father's Day next Sunday.
Learning to Ride a Bike
None of us are born knowing how to ride a bike. It takes a bit of practice. Training wheels (stabilisers) can help. And falling off, with some embarrassment, is par for the course. For most of us it's an experience where we remember the good parts and acquire a fun and rewarding skill.

Learning to savour craft chocolate is similar. Even though almost everyone enjoys great craft chocolate, no one is born with an innate expertise (and distrust anyone who says they were born with a great palate).

None of us instinctively can articulate the tastes, flavours, textures and mouthfeels that we experience when we taste craft chocolate (or fine wine, coffee, tea, etc.). We need some basic vocabulary so that we can describe the word on the tip of our tongue. Articulating is a vital step in evaluating and remembering. And then we need to practise (which with craft chocolate is normally great fun).

It also helps if you can "interact" as you taste. Sharing what you are experiencing makes it more interesting and stimulating. But many of us are worried about not knowing what to say or, rather, saying the wrong thing. And in public tastings it takes a lot of work to get people to speak up (and also sometimes shut up!).
The Advantages of Remote Tastings (and Joe Wicks)
Remote Tastings have a number of advantages to physical tastings. First, we aren't constrained by our "London Bubble". We can have lots of people attending from lots of places (at one recent tasting we had people from the US, South America and over 6 EU countries). They are more convenient for many customers (we do them at various times every Wednesday, and are happy to arrange ad-hoc tastings too for families, companies, etc.).
Remote tastings are also great at being partially, or fully, anonymous. They avoid the fear of, for example, turning up to a gym spin class and being embarrassed about one's fitness or clothing. Think of it being a bit like Joe Wicks. We exercise together, but in the comfort and anonymity of our own homes. We can learn some new moves and have fun.
Ideally you also want some interaction and some feedback (maybe more Peloton here than Joe Wicks). It helps to see what other people are experiencing too.
Our experience of all our face to face, and remote, Craft Chocolate Tastings has confirmed that feedback and interaction are really important. People just need to overcome their initial trepidation. Once you know a little bit, once you've tasted the magic of craft chocolate, everyone is intrigued. And if you can start to articulate what you are enjoying and tasting it makes it even more fun.
So we now use a tool in our Virtual Tastings where you can describe what you are "sensing" in real time along with everyone else. You do this remotely and anonymously. No one needs to worry about saying the wrong thing. No one needs to worry about not saying anything. But it is really interesting for everyone to see what everyone else is enjoying – and realising how different craft chocolates can be.
The Craft Chocolate Great Wave
To provide a framework, and some vocabulary, we use the "Craft Chocolate Great Wave" that we developed with Professor Barry Smith, James Hoffman of Square Mile Coffee and Rebecca Palmer of Corney & Barrow Wines. These three all have years of tasting experience. And they are all very articulate and passionate, and have put in the hours to acquire this fluency.
To extend the analogy, this "Craft Chocolate Tasting Wave" is sort of like training wheels on a bike. It can help you describe those flavours and textures that are on the tip of your tongue. And once you can articulate the flavours, textures and tastes you enjoy you can discover more of what you like, why these bars taste this way, and how to find more great bars.
More Tastings with Chocolate DJs
Lots of people who've attended our tastings have asked us for more tastings. So we are now also rolling out a series of additional Remote Tastings with other friends of Craft Chocolate acting as "Chocolate DJs" with their playlists of favourite craft chocolate bars.
By popular request we've another Tasting with Professor Barry Smith on the science of flavour, taste and texture. Next up is another philosopher, Julian Baggini, who is about to publish a new book on that great foodie movie, Babette's Feast. And he, along with Spencer, will explore the interaction of chocolate over the ages with religion and philosophy on the 9th of July. Then we've two "wine and chocolate" pairings; the first one with 67 Pall Mall on the 2nd July, and then another with Ruth Spivey (founder of Wine Car Boot) on the 23rd of July.
Similar to when we started with our original Zoom Tastings, we are still developing the format for these tastings. The one constant is that we'll be tasting 8-10 chocolates that you can purchase as a Tasting Kit, and that we'll be discussing these – and much more – with the speaker on Zoom. And all of these Tastings Kits and Sessions can be bought and reserved on our website – see here.
Fathers Day
As anyone who has email knows, it's Father's day next weekend. So we've prepared a bunch of great craft chocolate offerings (see below and here). In addition we would like to encourage you, and any fathers, to join in one of our Virtual Tastings.
Wishing you all a safe and sane weekend.
Spencer, Simon, Lizzie and Harmony