---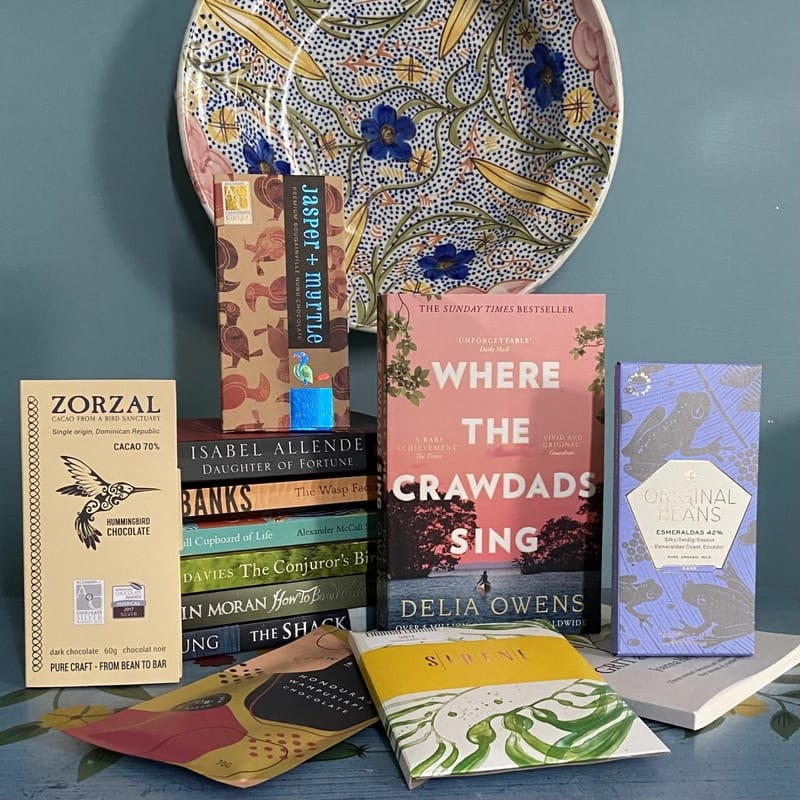 In collaboration with our friends at Cocoa Encounters, we are delighted to present the Craft Chocolate Book Club.
It's a compelling new format for pairing the world's best chocolate with the some of the greatest writing around.
How does it work? How do you get involved? Keep reading to find out.
---
PAIRING CRAFT CHOCOLATE WITH BOOKS
On the surface, you might wonder how on Earth books and chocolate could have a relationship.
Sure, we might enjoy a nibble of our favourite chocolate while curled up with a good book – but what else is there to it? Well, it turns out the relationship can be much deeper and more rewarding than you might expect.
The key themes of a story, its setting, the attributes of its characters; all of these present routes for connecting to chocolate. And craft chocolate, with its myriad of flavour and texture dimensions, provides a diverse world within which to make those connections.
In our new book club, our hosts, Kathryn and Cat, will read a book with you each month, and pick a selection of superb craft chocolate from our library to form these unexpected literary pairings. Let them explain more:
---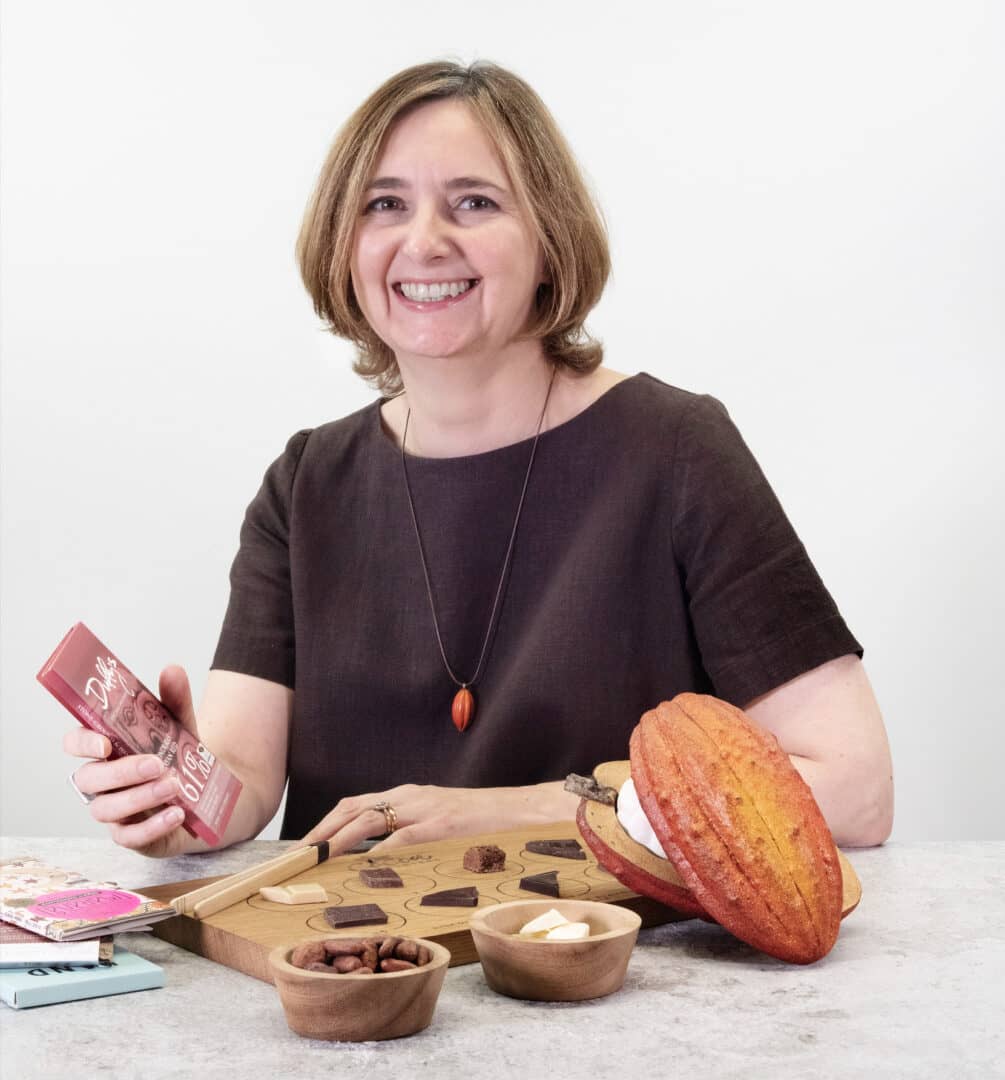 MEET KATHRYN LAVERACK
Kathryn is a chocolate educator, certified chocolate taster and judge for the International Chocolate Awards.
Kathryn discovered craft chocolate over 10 years ago and after studying with the International Institute of Chocolate and Cocoa Tasting (IICCT), set up a community chocolate tasting club and began pairing chocolate with literature. The rewards of sharing the experience and knowledge of craft chocolate gained through these initiatives, combined with a passion for teaching and education provided Kathryn with the inspiration for setting up Cocoa Encounters.

Kathryn now delivers workshops, curates tastings, pairs chocolate to literature and designs chocolate educational materials.
Click below to hear Kathryn talk about her passion for chocolate and literature in one of our 'Chocolate Chats'.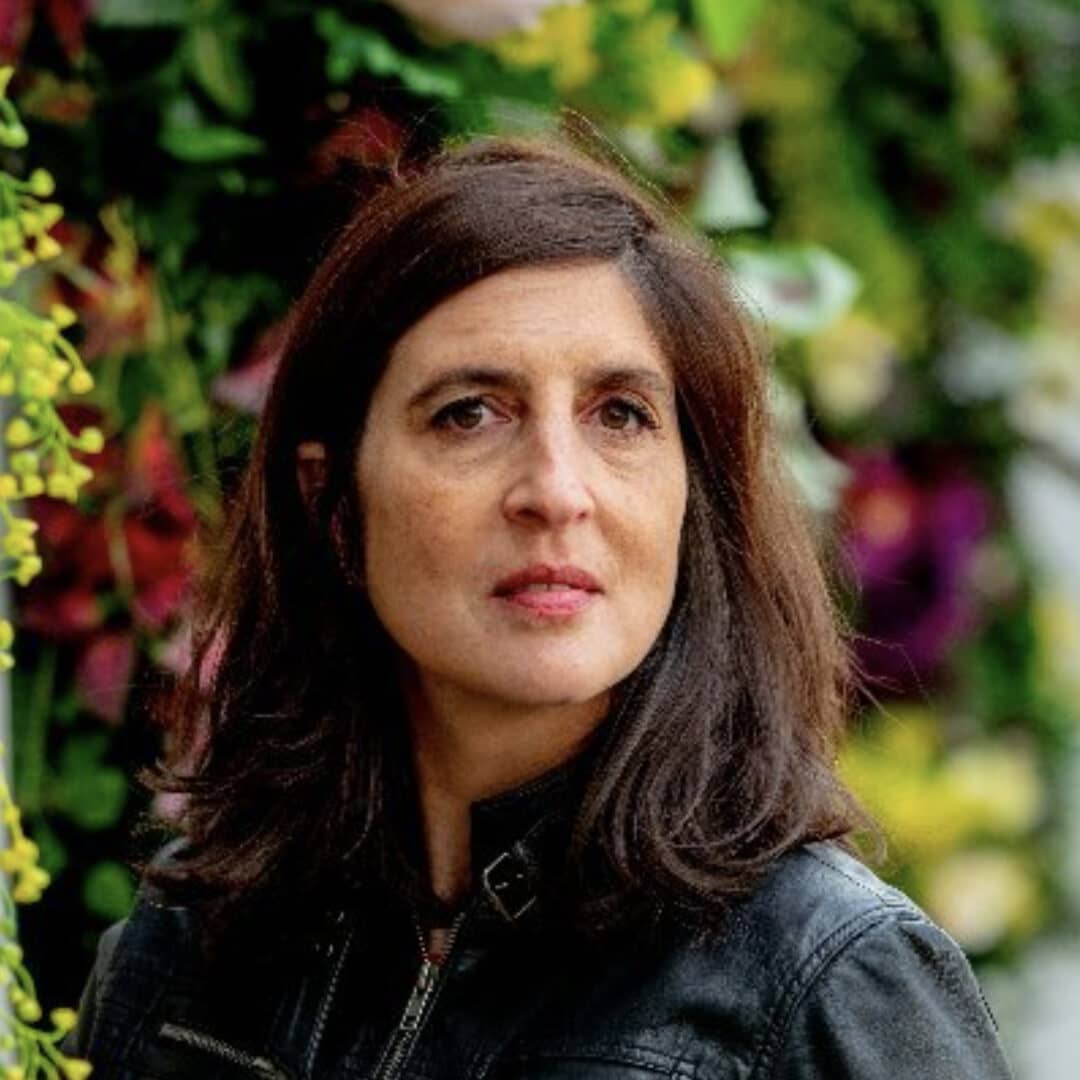 MEET CAT BLACK
Cat is a member of The Guild of Food Writers, Grand Jury member of The International Chocolate Awards and tutor at The International Institute of Chocolate and Cacao Tasting.
She has an all-consuming passion for all that is finest in the world of chocolate. She gives talks about chocolate to private and corporate clients, introducing people to chocolate tasting and the complexity of this divine food. Acting as a chocolate consultant has allowed Cat to work with top chefs, keeping them up to date on the latest chocolates and collaborating in the development of interesting chocolate dishes for their menus.
She is also author several books, including 'The Great British Bake Off, Bake it Better – Chocolate' (Hodder & Stoughton 2016).

Click below to hear Cat talk about her passion for the world of fine chocolate in one of our 'Chocolate Chats'.
---
HOW DOES IT WORK?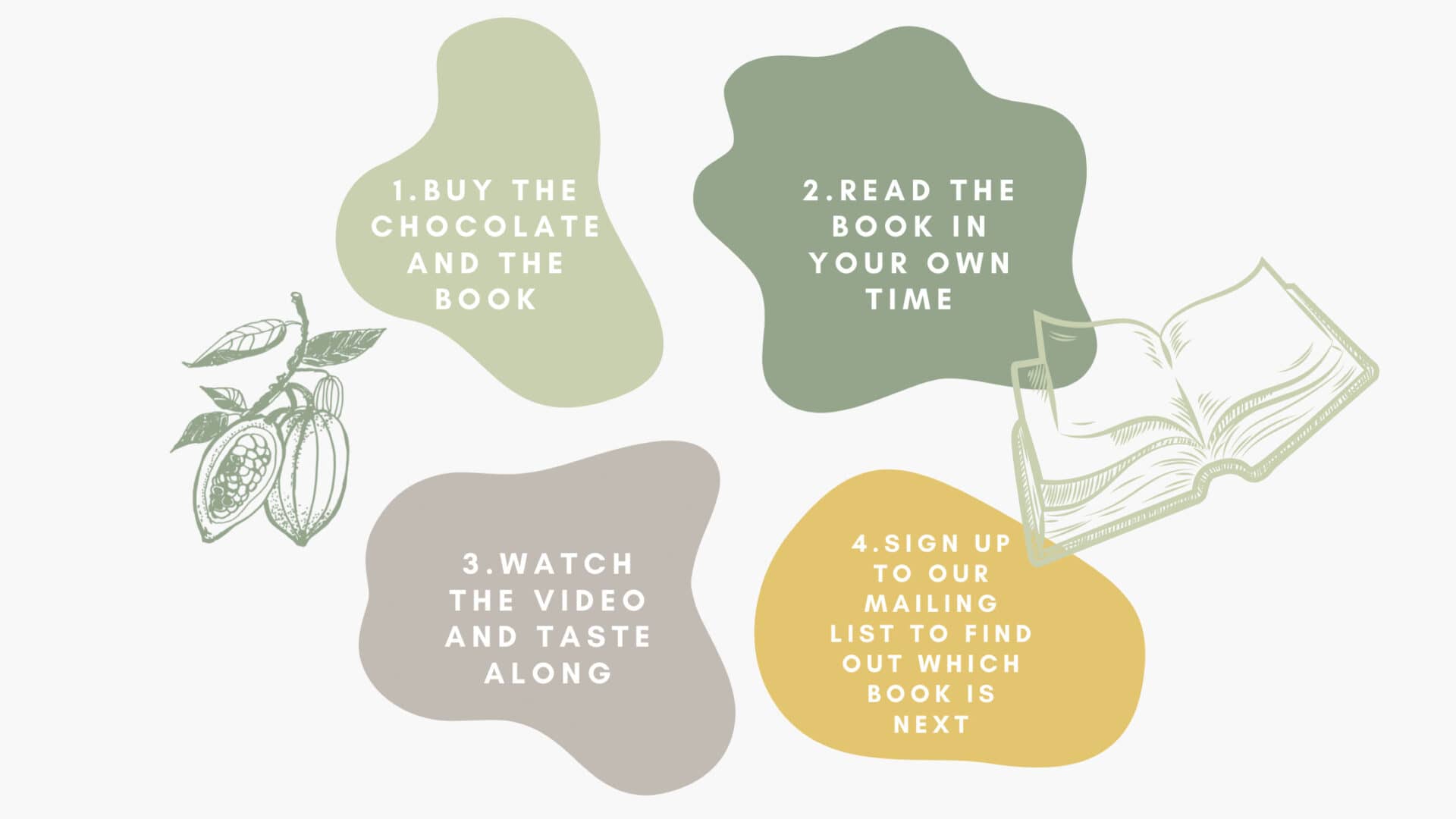 ---
READY TO GET STARTED ON THIS ADVENTURE?
If you want more information about the Craft Chocolate Book Club, and want to keep up-to-date with new pairings and tastings, register your interest in books by clicking below and joining our mailing list.
We'll let you know when the next book is coming up, and share the link to the bars, and the tasting videos.
---
PREVIOUS BOOK CLUB PICKS