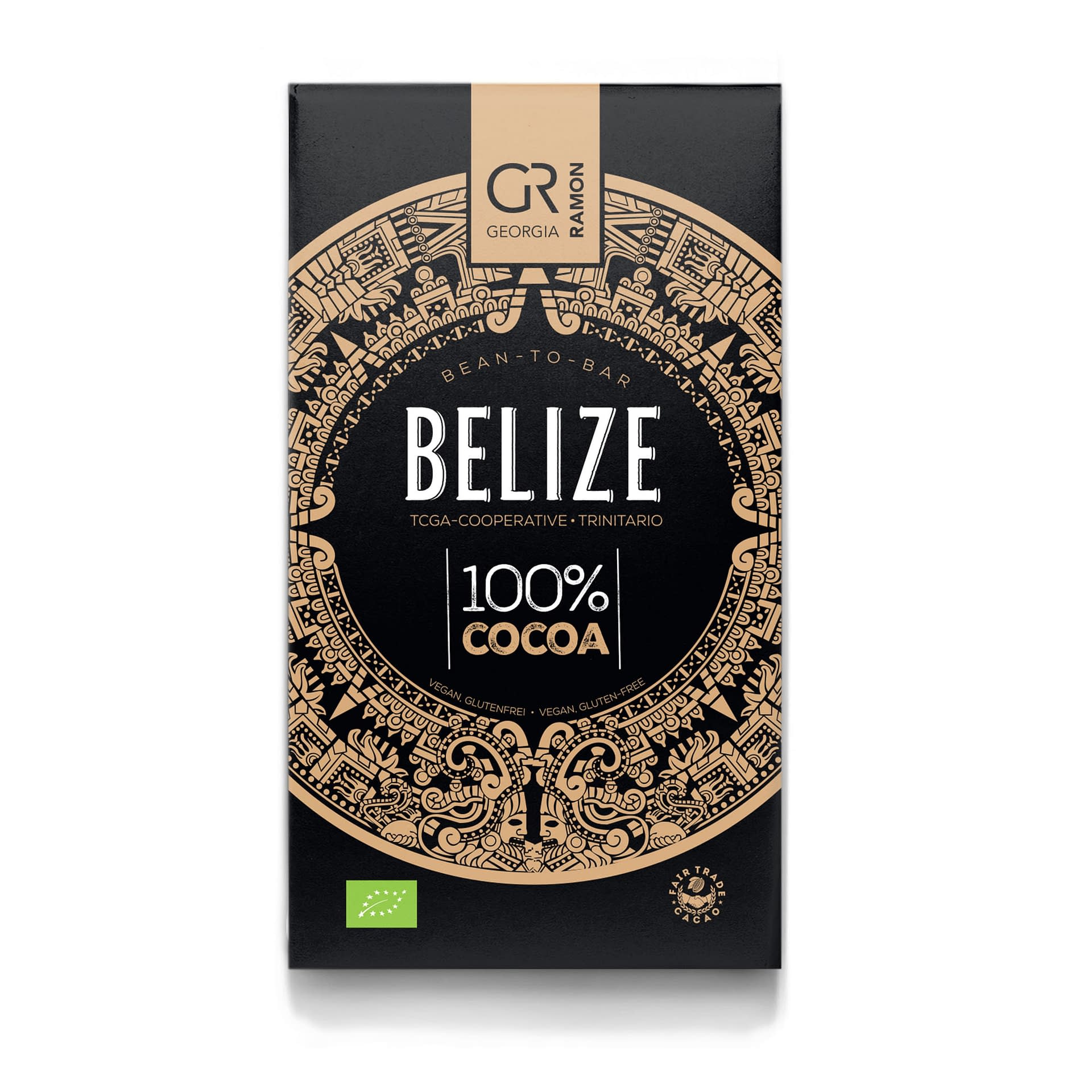 Georgia Ramon – Belize Trinitario 100% Cocoa
£5.95
In stock
Description

TASTING NOTES

We found this 100% to be particularly intense with spicy and nutty layers and very aromatic. We also detected a hint of smoke to the finish.

ABOUT THE MAKER

Georgia Ramon was founded in 2015 by renowned pâtissier Georg Bernadini and his partner, Ramona Gustmann, to be a craft chocolate maker, shop, and café dedicated to producing the highest-quality handmade chocolate. Georg began his career as an apprentice confectioner in 1984, before going on to work as head pâtissier at the Michelin-starred Les Jardins de l'Opéra in Toulouse. Based in Siegburg, near Bonn, Georg has also used his extensive experience to write Chocolate – The Reference Standard, a comprehensive 920-page overview of the world of artisan chocolate makers.

THE BEANS

The beans for this bar were sourced exclusively from the southeast of the Yucatán Peninsula in Belize. Like other regions of Central America, cocoa has a rich history here with Mayan settlers cultivating the plant between 900-200 BCE. To source the beans, Georgia Ramon worked with the TCGA (Toledo Cacao Growers Association) cooperative. Founded in 1984, the cooperative has been certified organic and Fairtrade since 1993 and supports 1,100 farmers, mostly native Mayans.

Additional information

| | |
| --- | --- |
| Weight | 55 g |
| Type of Chocolate | |
| Maker Country | |
| Maker | |
| Cocoa Percentage | |
| Icons | |
| Ingredients | |
| Dietary Information | |
| Certifications | |
| Bean Origin | |

1 review for

Georgia Ramon – Belize Trinitario 100% Cocoa

Farrah L.

November 2, 2018

Energy
40kJ/10kcal
Fat
47g
of which
- saturates
29g
Carbohydrates
40g
of which
- sugars
27g
Protein
9g

Allergens

Peanuts (traces), nuts (traces)

Ingredients coming soon.
You need to be logged in to post a review.