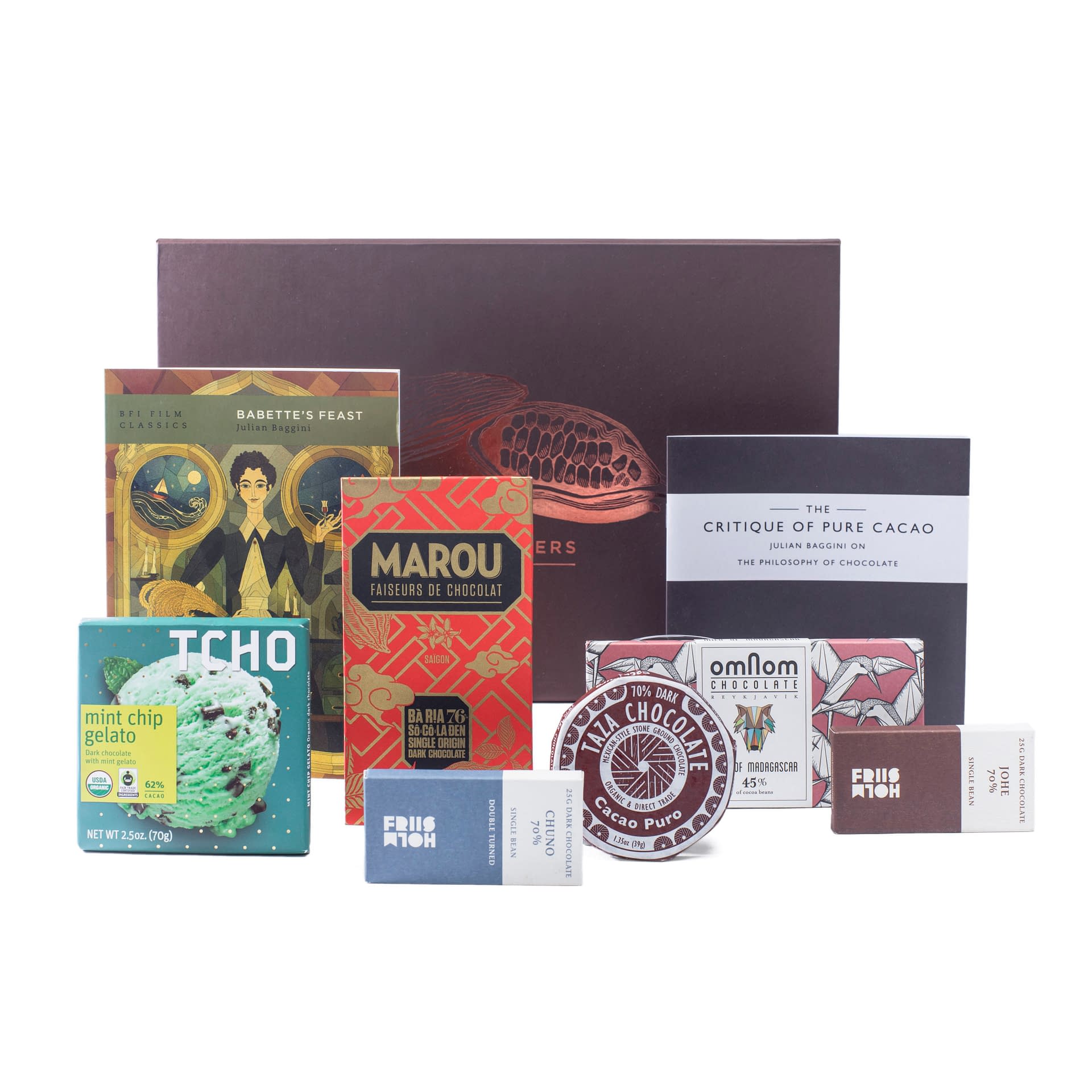 Julian Baggini – Babette's Feast Book & Bar Gift
£49.95
Description

Philosopher Julian Baggini has just published a book on the greatest food movie of all time, Babette's Feast. In the book, Julian describes the film as a deep examination of how religiosity and secularity comes together in our sensual experiences of the world. His analysis focuses on themes of love, pleasure, artistry and grace, and provides a rich philosophical reading of this most sensual of films.

Now you can buy Julian's new book alongside six luxurious craft chocolate bars. The book and bars come presented in a beautiful gift box.

You can also now tune into a virtual chocolate tasting we held recently with Julian, where he talked all about his book and a slightly different selection of chocolates. Watch the video here.

Additional information

Click on any underlined term to see more products

Marou Ben Tre 78%

| | |
| --- | --- |
| Weight | 80 g |
| Type of Chocolate | |
| Maker | |
| Cocoa Percentage | |
| Bean Origin | |
| Ingredients | |
| Lifestyle and Diet | |
| Dietary Information | |
| Certifications | |

Reviews

There are no reviews yet.

Coming soon.
You need to be logged in to post a review.