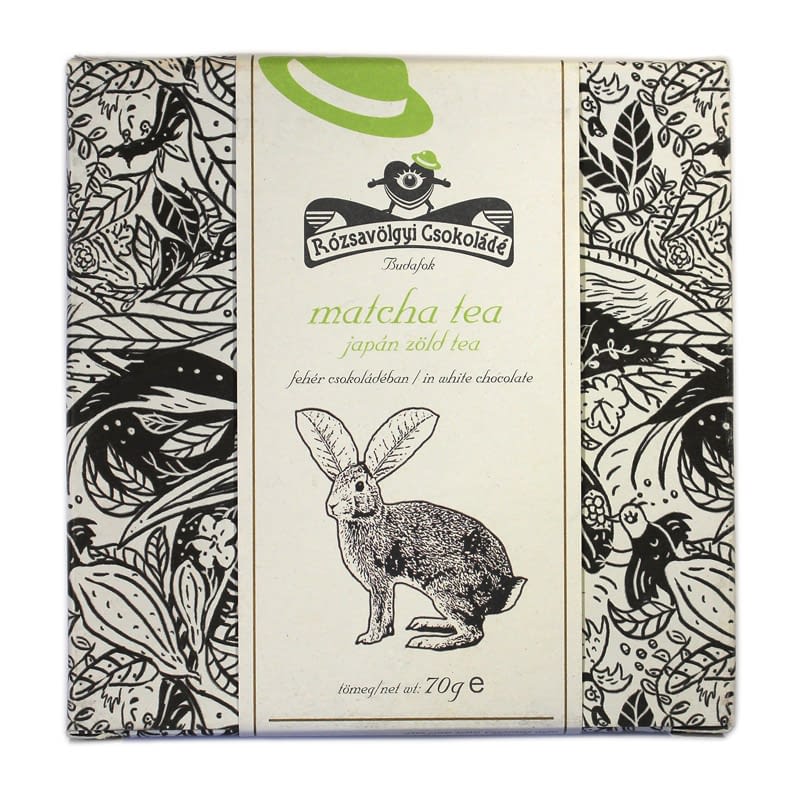 Rózsavölgyi Csokoládé White Chocolate With Matcha Tea
Description

An extraordinary looking green coloured chocolate bar, made with white chocolate and green matcha tea. A deliciously creamy texture and a tea flavour that stays with you well after the chocolate has melted.

Matcha is a distinctive green tea powder that hails from Japan.  It is normally consumed as a tea, however it is increasingly popular as an ingredient, lending dishes a distinctive bright green colour and somewhat savoury flavour.  When combined with cocoa butter, milk and sugar, it produces a bar with a vibrant green colour and a sweet, silky texture.

Want to find your perfect chocolate match?  Visit www.cocoarunners.com/tastetest today.

Additional information

| | |
| --- | --- |
| Weight | 70 g |
| Type of Chocolate | |
| Maker | |
| Maker Country | |
| Cocoa Percentage | |
| Select Size | Single Bar £7.95, Carton of 10 £79.50 |

1 review for

Rózsavölgyi Csokoládé White Chocolate With Matcha Tea

sarah r.

June 21, 2016

best white chocolate I've ever had, tastes like a creamy matcha latte. loved everything about it

Nutritional info coming soon.

Allergens coming soon.

Ingredients coming soon.
You need to be logged in to post a review.