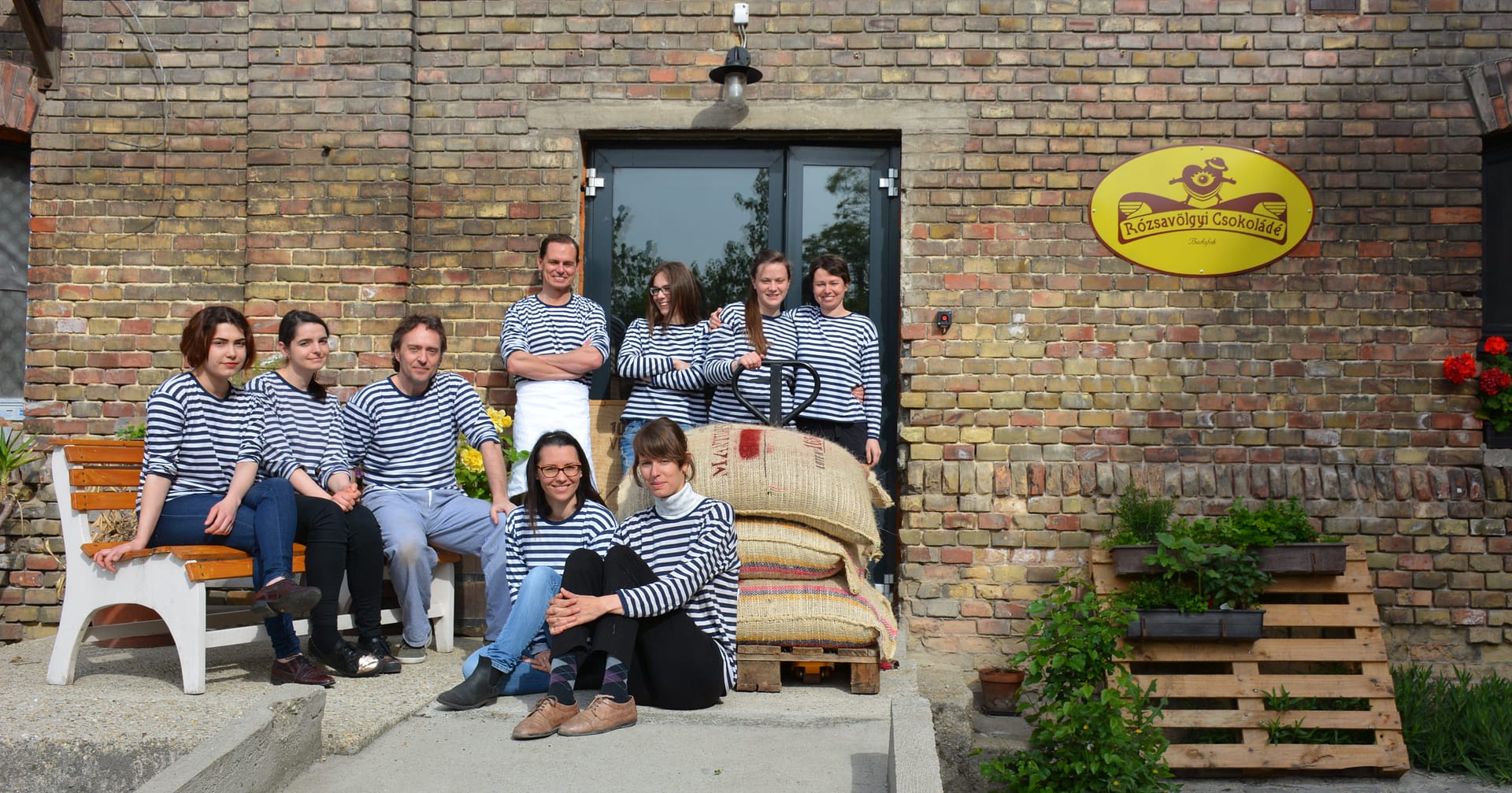 Hungarian maker Rózsavölgyi Csokoládé craft chocolate bars that are as uniquely beautiful as they are delicious. Since we first tasted Rózsavölgyi Csokoládé chocolate, it has continued to delight with their creativity and attention to detail.
Based in Budapest and founded by husband and wife team Zsolt Szabad and Katalin Csiszar in 2004, their chocolate bars are moulded to look like a traditional fireplace tile and hand wrapped in beautiful craft paper. A bar of Rózsavölgyi feels like a quality product from the moment you pick it up. Unwrap it, and it just gets better.
Their approach to chocolate making is a simple but highly effective philosophy of combining local ingredients with lightly roasted cocoa beans and extensive refinement and conching. The result is a wonderfully smooth chocolate that enhances the natural flavours of the beans.
Rózsavölgyi Csokoládé has successfully combined traditional design and modern presentation with its world class chocolate. Rózsavölgyi is Hungarian for 'rose valley', and we think this name conjures up a vision of aromatic beauty that is perfectly in keep with Zsolt and Katalin's chocolate bars.
Rózsavölgyi Csokoládé In The Chocolate Library