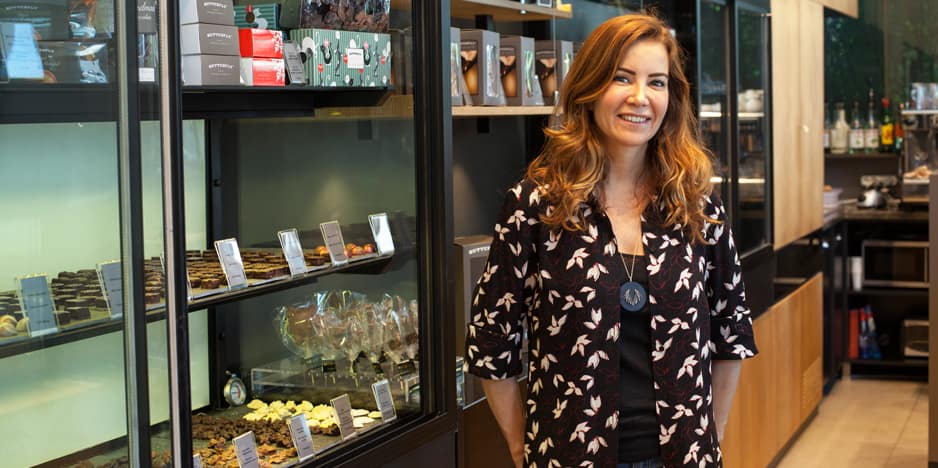 About Butterfly
Butterfly represents a world that constantly aims to explore, develop, change, learn and renew. The name 'Butterfly' was inspired by butterflies' spirit of freedom and exploration – representing the way Butterfly's brand structure embraces innovation without sacrificing elegance. While discovering new tasting points, seeing the full process of the cocoa bean being transformed into delicious bars, and watching the concept of bean-to-bar chocolate spread around the globe has been extremely exciting for Butterfly, their ultimate goal is to discover and explore various beans and markets.
How Butterfly became makers…
Having graduated from Babson College in Istanbul, Turkey, Ebru İpekçi decided that working in the banking world just wasn't for her. With a desire and drive to create something in a field with no limitations, Ebru began to publish cookbooks after identifying an unmet need in the Turkish food market, and collaborated with Leyla Akçağlılar, a Le Cordon Bleu-trained chef. In 2003, the pair decided to open a French-style patisserie  – but after consulting their cookbooks and producing delicious patisseries for quite some time, Butterfly began to fall under the spell of chocolate. Today, they sell their handmade bean-to-bar chocolates across five stores in Istanbul.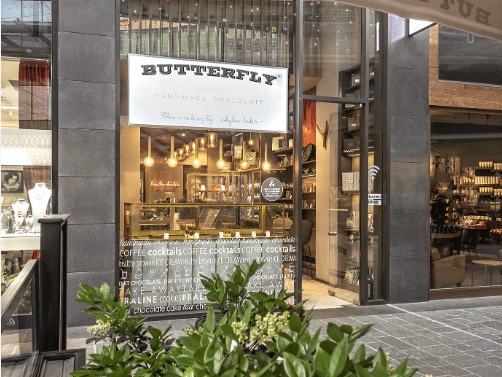 Butterfly's Sourcing
For their bean-to-bar chocolate bars, Butterfly source their cocoa beans from two specially selected farms – Sambirano, Madagascar and Kokoa Kamili, Tanzania. Bertil Åkesson's Sambirano plantation in Madagascar is known for its consistent high quality, earning it international renown as some of the best cocoa in world. Similarly, the beans from Kokoa Kamili are also well known – Kokoa Kamili has been paying premium prices for wet cocoa since 2015, saving farmers the tasks of fermentation and drying and therefore adding enormous value to their cocoa beans. In the height of harvest season, Kokoa Kamili employs 50 people from their village, and has set up a scholarship fund for local girls to go to the nearby secondary school.
Butterfly In The Chocolate Library