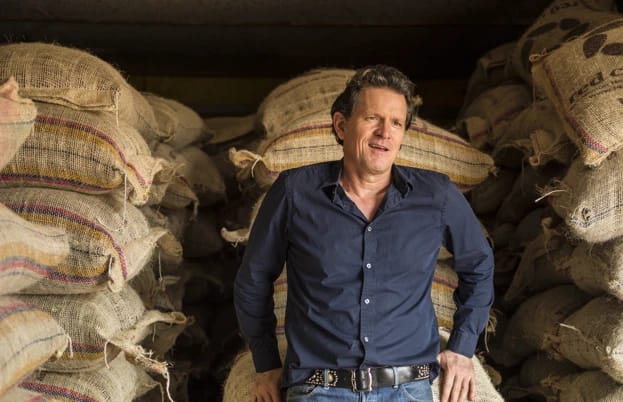 About Willie's Cacao
You may remember Willie Harcourt-Cooze as the larger than life character behind Channel 4's "Willie's Wonky Chocolate Factory" back in 2008. The series followed Willie from his cacao farm in Venezuela through his roller coaster ride setting up his bean to bar chocolate factory in Devon.
Willie is a true pioneer of the artisan chocolate movement in the UK, and the first of the modern independent bean-to-bar makers. His passion is to open people's eyes to real chocolate. By this he means chocolate that really brings alive the flavour characteristics of the great single estate beans that he uses. The recipe is simple – cacao, natural cocoa butter and raw cane sugar – no vanilla and no soya lecithin, nothing that can get in the way of the flavour of the beans. He even uses less cocoa butter than most chocolate makers because although that means more stopping and cleaning in the factory, the flavours last longer in your mouth.
How they became makers…
Willie started out making chocolate in 2008, making 100% cylinders from his own El Tesoro beans, on a few lovingly refurbished old machines. He is now doing every step from bean to bar in such a way as to create exactly the flavours he wants.
Willie's Sourcing
Willie is constantly on a quest to find the world's great beans, visiting farmers deep in the South American forests. He then buys the beans direct from the farmers so he can work with them on the post harvest. In the factory he roasts 'to taste' in antique ball roasters which give a perfectly even roast, then he refines and conches for up to 16 days. The tempering, depositing and cooling have come on a lot since the early days – this is now very high tech to create bars with the perfect shine and snap.
Where next? More beans, more travels, more flavours. Every trip is a source of inspiration and Willie's kitchen piles ever higher with dates from the Middle East, matcha and whisky from Japan, teas from China.
Willie's Cacao In The Chocolate Library