This maker is no longer available from Cocoa Runners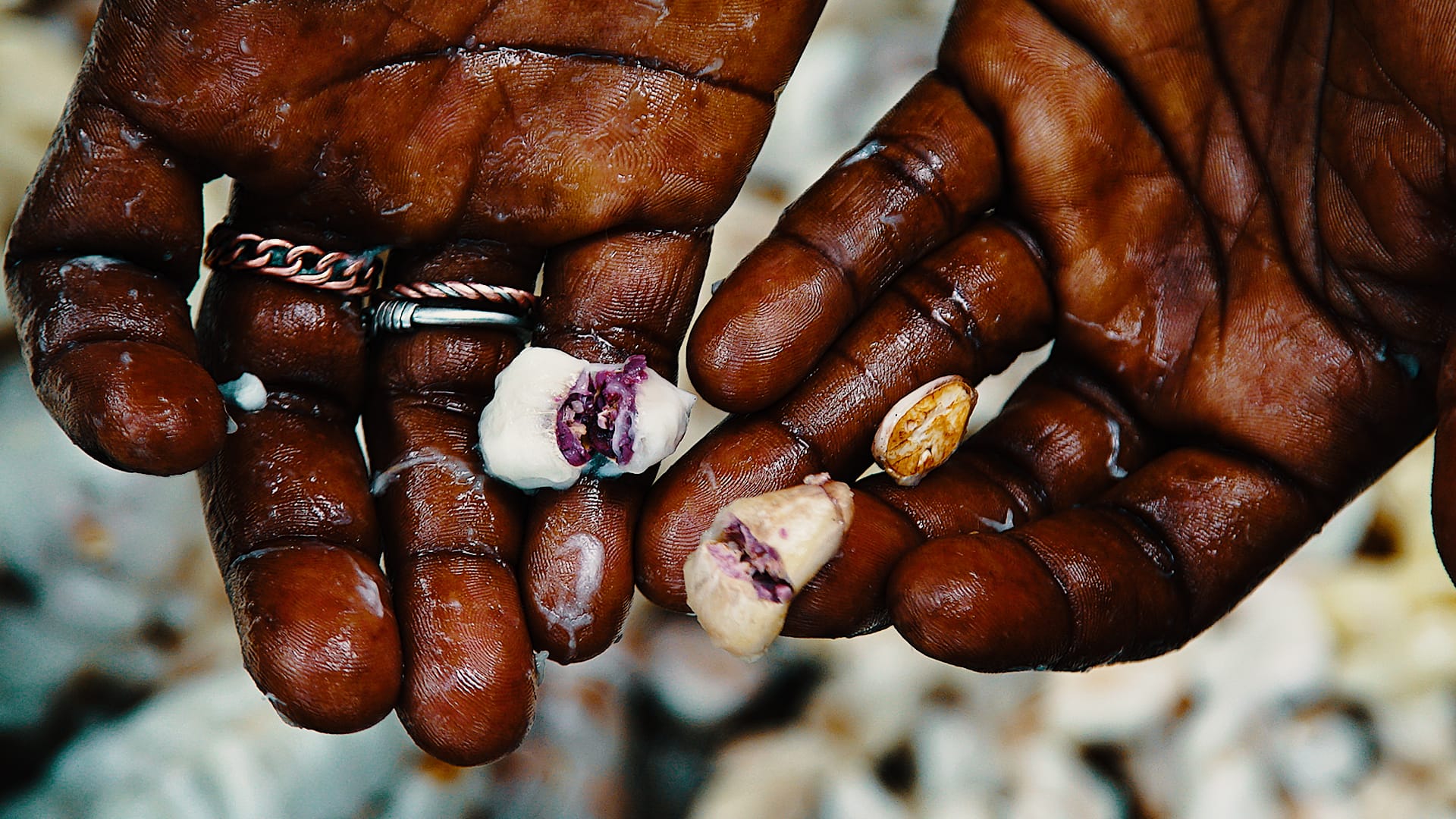 Jamie Kemp's chocolate adventure began in 2014 when travelling through Costa Rica. Stumbling into the mountains of Puriscal, Jamie discovered the small native village of Mastatal. Here he started working alongside the Salazar Garcia family who ran the La Iguana cacao farm. This family have been growing, harvesting and making chocolate for three generations.
JK Fine Chocolates, residing in Portsmouth, is known in the fine chocolate industry for its Triple Layered chocolate truffles, and for using the finest bean-to-bar craft chocolate in creating its truffles. In this sense, Jamie is a chocolatier. Since 2014, JK Fine Chocolates has won a number of food awards, including Great Taste, Academy of Chocolate and Great British Food Awards.
However, in 2018, JK Fine Chocolates developed its first bean-to-bar chocolate, made from cacao from the Vohibinany region of East Madagascar. This exposition is what brings JK Fine Chocolates to our Chocolate Library.
Grafts of cacao were first discovered in the region of Vohibinany, a region that lies along the east coast of Madagascar. These cacao plants were soon transported to the Sambirano Valley, a Northern region of the island that has become the prime destination of fine African cacao.
Already very familiar with the cacao hailing from the Sambirano Valley, it was during Jamie's adventures around Madagascar that he discovered the cacao plantations that lied east of the island.
The cacao that Jamie sources is from the Ambalahady estate, where the cocoa pods are then transported down river through the narrow waters and rapids to reach the native village of Anivorano-Gare. Here the cocoa pods are cut and the beans are fermented and dried before being transported to Antananarivo, the capital of Madagascar, for crafting into fine chocolate.
Catching up with Jamie, we had a couple of questions…
How did you source your beans?
In 2017 I travelled to Madagascar to continue the cocoa journey and visit the suppliers and cocoa farmers who produce fine chocolate and cocoa which I work with in many of my chocolate creations.
Again I wanted to build a real personal relationship with the company Chocolat Madagascar who like myself share similar chocolate passions in quality, sustainability, fair trade and innovation. My journey took me to the east coast of Madagascar where I met the cocoa farmers who only in recent years have been harvesting, fermenting and drying cocoa beans from this particular region. This inspired me to create a new and exciting single plantation chocolate which showcased Ambalahady's cacao in comparison to commonly used Sambirano cacao in the north.
What chocolate achievement are you most proud of to date?
My greatest achievement in chocolate is linking directly with La Iguana Chocolate in Costa Rica when we created an extremely rare small batch bean to bar which was crafted from specially selected cocoa beans and made only 50 chocolate bars. A wonder and rare experience for us and for our customers who tasted a chocolate like nothing they've had before.
What is your favourite food? Wine? Other chocolate makers?
I have fond memories of having Flambé Chateaubriand steak with stuffed peppers on holiday from many years ago and never forgotten it. So it's not often but definitely one of my favourites.
I enjoy Merlot red wine, although often would have an ale or IPA as first choice. I really like 'Staggeringly Good Brewery' IPA's from my local city of Portsmouth.
I particularly like Dormouse's and pump street bakery's chocolate bars. There's often a distinct flavour, innovation and quality about their chocolate. Pump Streets 'eccles cake' bar will always be an absolute favourite of mine.
JK Fine Chocolates In The Chocolate Library
Discontinued Bars
No products were found matching your selection.