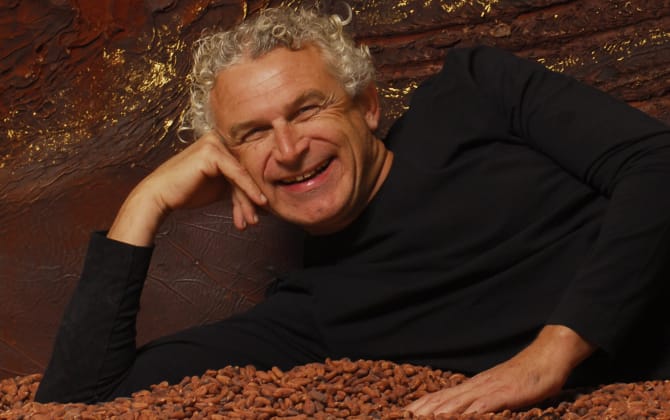 About Pralus
Pralus, founded by Auguste Pralus and his wife Noëlie, have been making their famous Praluline, a stunning brioche with pieces of bright red almonds and hazelnuts coated in rose sugar, since 1948 in the city of Roanne, France. After becoming President of the Pastry Chefs Union, Member of the French Culinary Academy, Chevalier des Arts, des Sciences et des Lettres and honoured with the title of Chevalier de l'Ordre du Mérite National, Auguste left the family patisserie in the hands of his son, François. In 70 years of constant evolution, the Pralus company has grown from a renowned patisserie in Roanne to a chocolate making company with nearly 180 employees, operating both in France and abroad.
How they became makers…
Although François learnt a great deal from his father, he was also a trainee of the great French chocolate maker Bernachon for two years in 1977 – it was during this period of his life that he realised chocolate was his passion, and decided that he wanted to explore making chocolate from the cocoa bean directly. 
Pralus' Sourcing
Since 2000, François has owned his own cacao plantation in Madagascar on the island of Nosy Be, otherwise known as the "isle of perfumes". It's from this plantation that Pralus get the beans fine Criollo for their famous "Le 100%" Madagascar bar. Hailing from the finest Criollo, Trinitario and Forastero, François Pralus imports no less than eighteen different varieties of bean. François personally selects cacao from the finest origins in the world to grow at his plantation – from Central America, South America, Sao Tome and Principe, Madagascar and Indonesia – for his blends. The beans are grown, harvested, fermented and dried with care, before being roasted and transformed into delicious chocolate in his Roanne facility.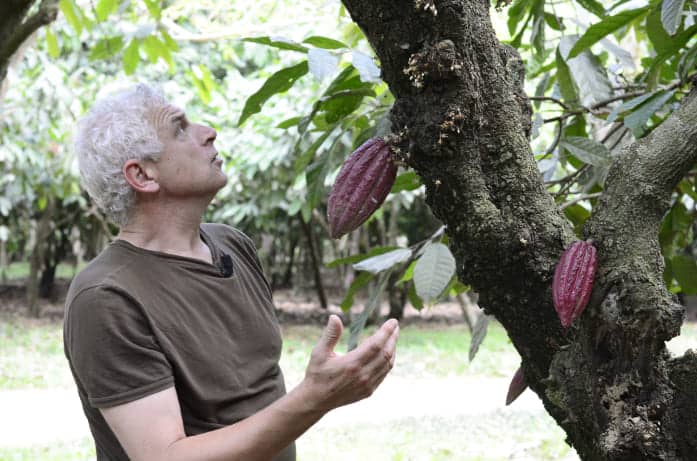 Pralus In The Chocolate Library