This maker is no longer available from Cocoa Runners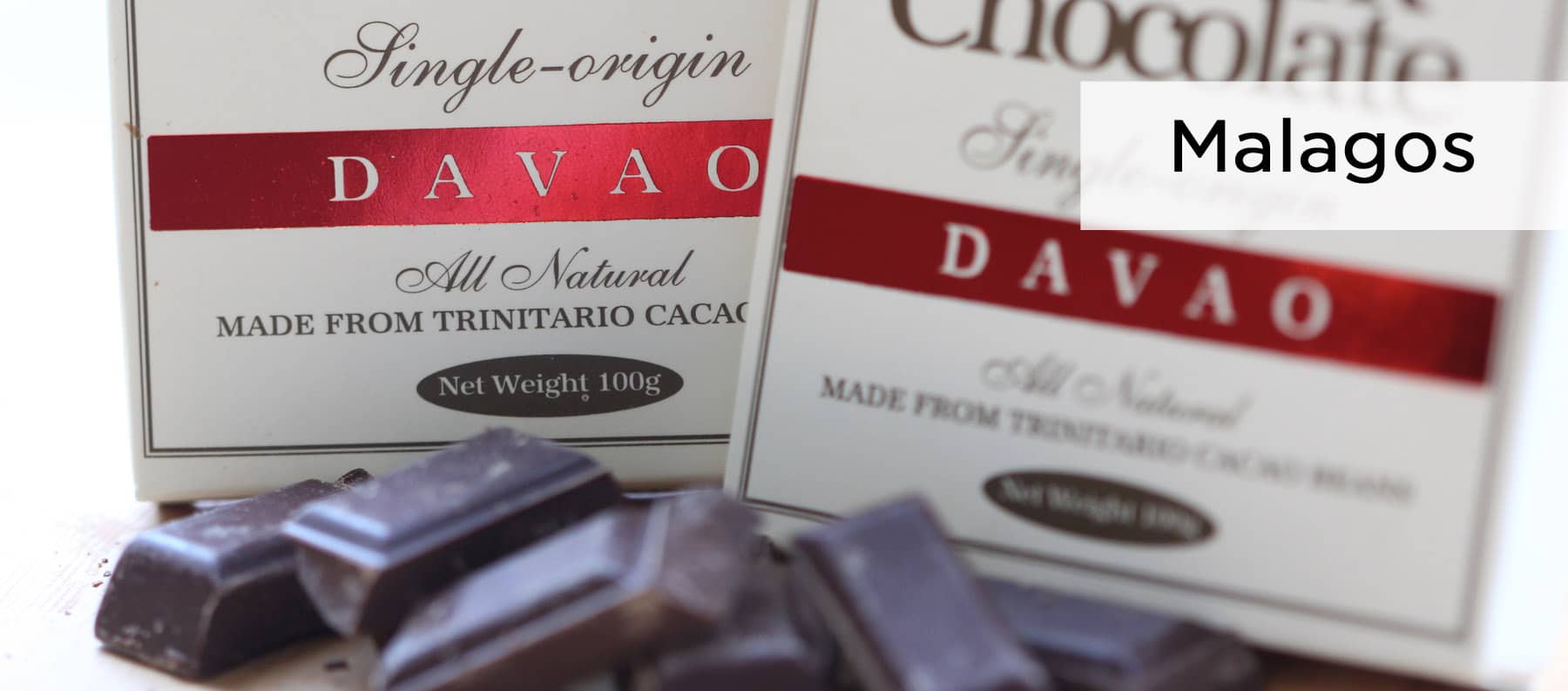 Malagos Chocolate are a maker with a distinct emphasis on ethics.
Making just two varieties of chocolate – premium unsweetened 100% cocoa and 65% dark – means they have the time and space to strive for perfection in taste and texture.
Originally Malagos made chocolate strictly for the domestic market; as drinking chocolate, or to top biscuits. It was only when Sean Askinosie came across them whilst looking to source cocoa beans from Asia, that they started to make chocolate into bars. Since then, Malagos and Askinosie have had a close working relationship; Askinosie even have an image of a local Davao farmer on their wrappers!
All of Malagos' chocolate bars are pure and all-natural. Malagos bars contain no gluten, dairy, nuts, preservatives, artificial colouring and are non-gmo. Malagos also have a focus on health and they champion cocoa consumption as a way to improve your mood and concentration, whilst lowering your blood pressure and risk of heart disease.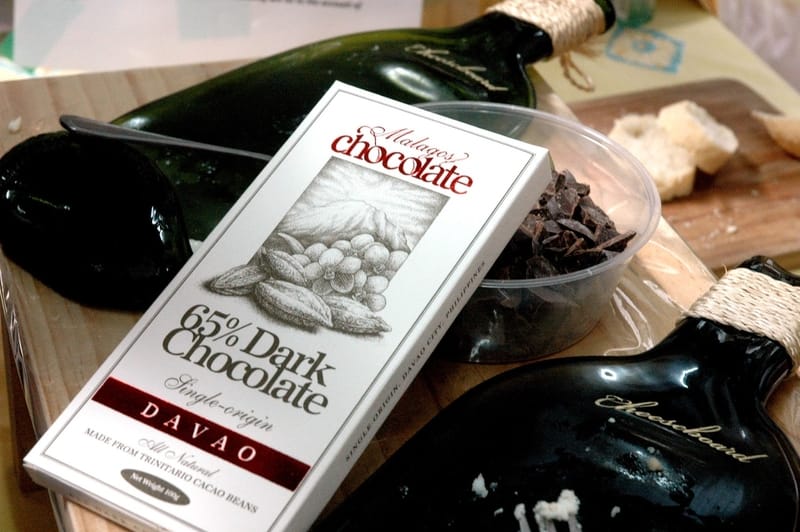 The team behind Malagos source their beans from their farms in the foothills of Mt. Talomo in the Davao region of the Philippines' Mindanao island.  Before selection, the beans are carefully graded according to international standards to ensure the highest quality of chocolate.  The team then process the beans with specialized equipment designed to perfect conditions for roasting, tempering and concheing.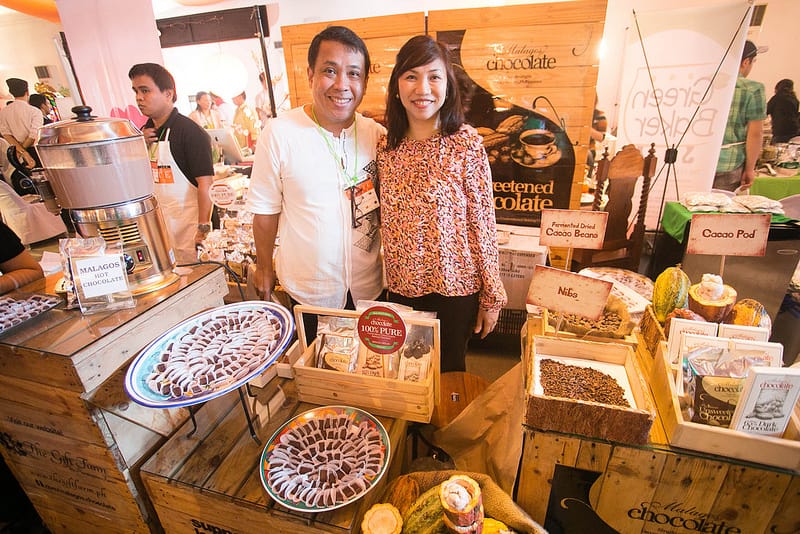 Malagos is working to cement the future of cacao farming in the Philippines for years to come.  Describing themselves as "Sowers of hope", the Malagos team has founded a pioneering cacao nursery at their HQ at Puentespina Orchid Gardensm Davao.  Budding cacao farmers can buy seeds and seedlings, and even attend a courses at their chocolate university to learn about sustainable farming practises.
Malagos Chocolate In The Chocolate Library