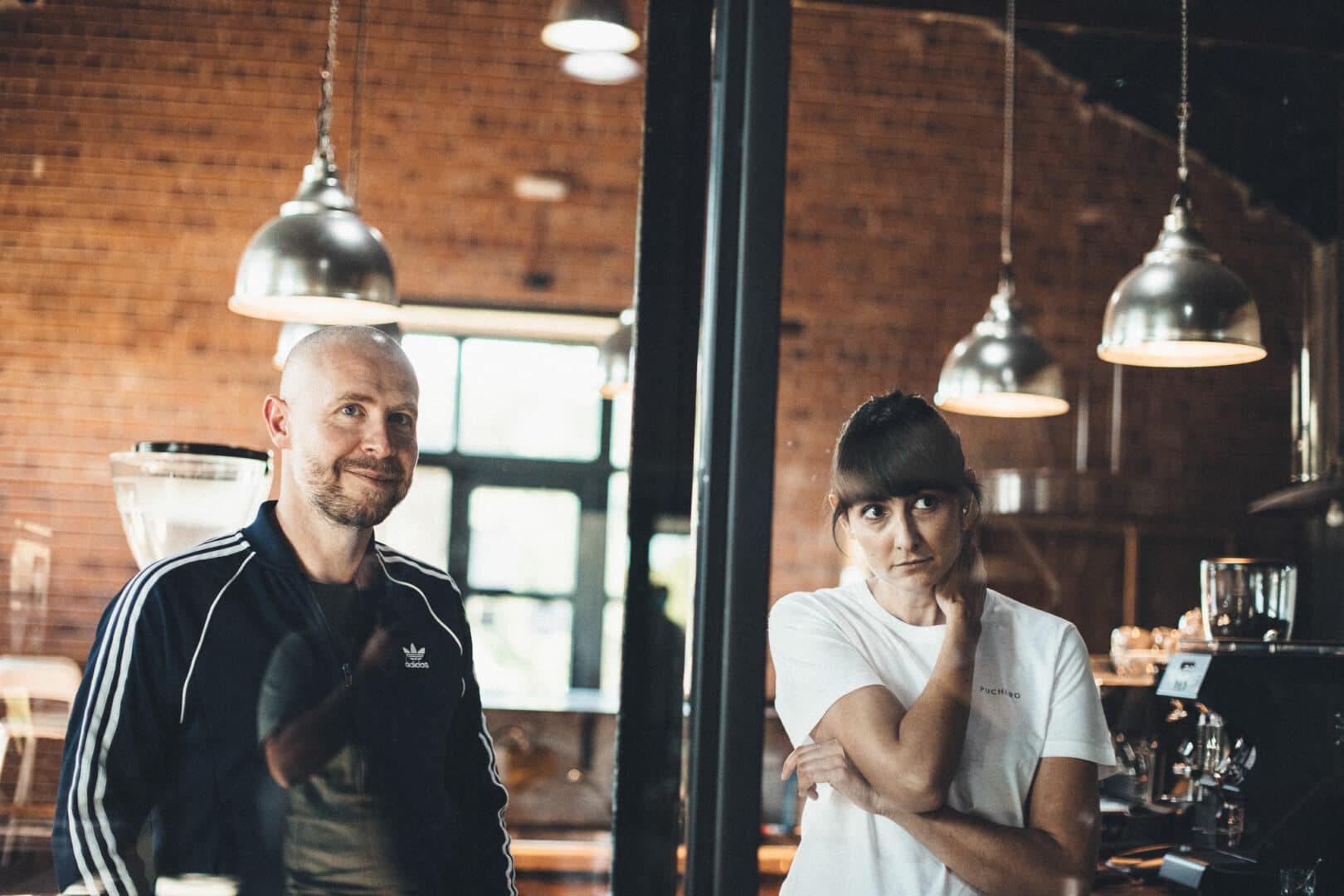 About Puchero
Born in a small town named Susa, not far from the Italian Alps, co-founder of Puchero Marco spent most of his childhood on the ski slopes. As a teenager he spent a year at a US high school in Hopewell Junction, Upstate New York. His desire for international adventures continued, and as part of university studies, Marco won an Erasmus grant to study in Valladolid, Spain. It was here where he met Paloma, his then yet-to-be wife and co-founder of Puchero. Eventually, the pair began making their own specialty coffee, which soon turned into a desire to make craft chocolate.
Despite the similarities of cocoa and coffee (beans, roasting, etc.), Marco discovered a series of new challenges. As he describes it; "[chocolate] has so many variables … it's not just roasting … there are so many variables that can impact flavour … you have to do so many tests". And the changing weather and climate of their operation in Hornillos de Eresma (Valladolid Province) means that tempering is particularly challenging.
How they became makers…
After the intensity of a few years of London's financial services, Marco persuaded Paloma to take a break from her work as a physiotherapist and go travelling in Asia and the Americas. They travelled all over South East Asia; The Philippines, Malaysia, Indonesia, Thailand, Laos, Vietnam, Myanmar and Singapore (they missed out on Cambodia as the Laotian border guards turned them away for trying to cross on a rented Vietnamese motor bike!).
While in Vietnam they met Michael Gomez Wood who introduced them to his work in specialty coffee, finding crops that could be grown by displaced hill tribes in Laos, Indonesia India and Vietnam. As they travelled more in Asia, and then the Americas, Marco and Paloma became more and more enthralled with the idea of running their own small specialty coffee roastery. And when they (eventually) returned to Spain, Marco and Paloma worked with Michael to set one up. Within a year, they were winning awards as well as customers throughout Spain. Two years later they'd decided on a new challenge: Crafting chocolate. Again they were helped by Mike and just as in the coffee world, they've produced some wonderful products.
Puchero's Sourcing
Sourcing beans from single estates in the Phillipines such as Paquibato estate or Kokoa Kamili in Tanzania, their chocolate extracts the exquisite natural flavours of the beans and demonstrates the delights of single origin chocolate.
Puchero In The Chocolate Library