This maker is no longer available from Cocoa Runners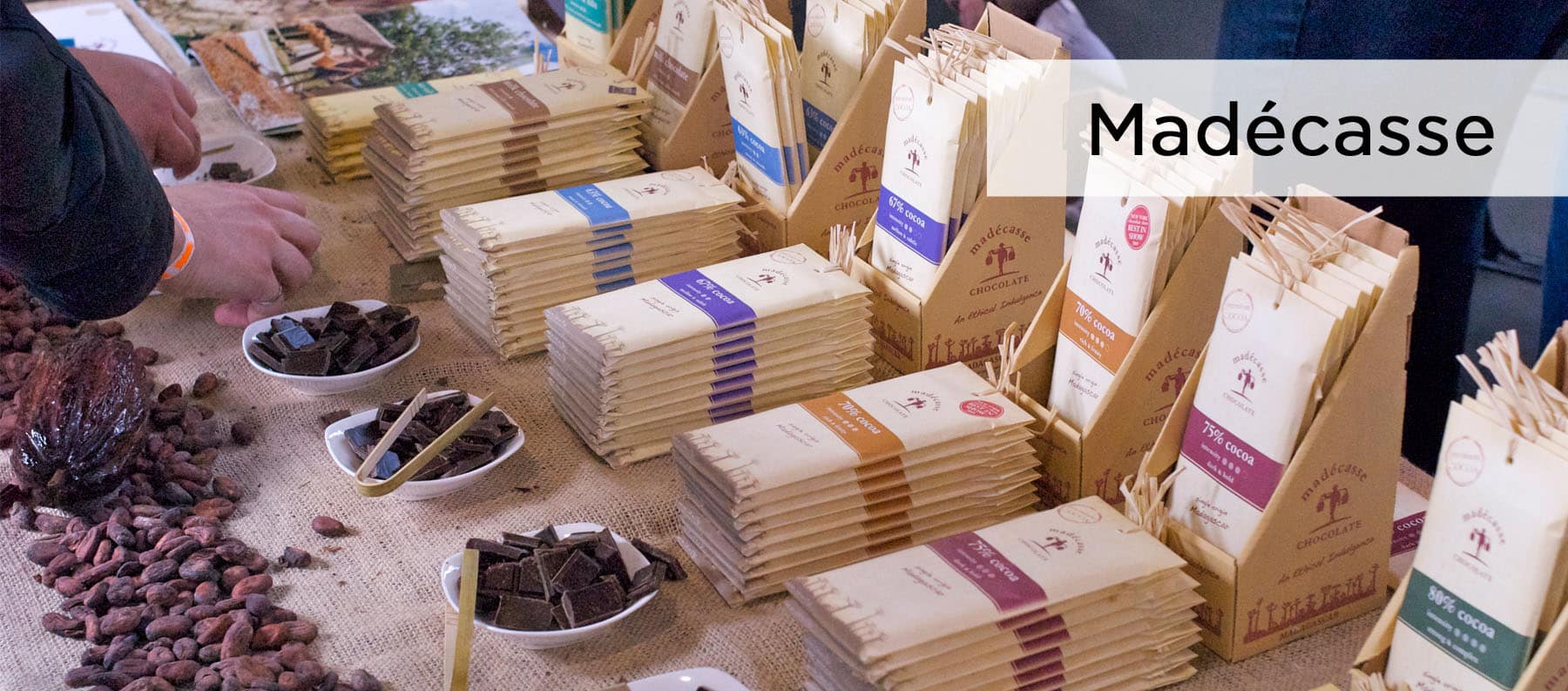 Sadly, Madécasse is currently no longer in our library.
Madécasse is a chocolate company started by Tim McCollum & Brett Beach, two American peace corps workers who had volunteered in Madagascar. The company was set up with the vision of producing chocolate from the bean locally in Madagascar.
Although the majority of the world's cocoa crop is produced in Africa, only a small percentage of chocolate is actually made there. McCollum & Beach wanted to change that and invest more of the money from chocolate making back into the local economy.
The chocolate is made in the Madagascan capital Antananarivo – in the same factory that produces Menakao – and uses many local ingredients including vanilla, coconut and chilli peppers.
We love the beautiful packaging, fruity Madagascan cocoa and wonderful range of flavours Madécasse offers. Best of all, we love the fact that we can eat it guilt-free, knowing that we're giving a little something back with each bite.
Madécasse In The Chocolate Library