This maker is no longer available from Cocoa Runners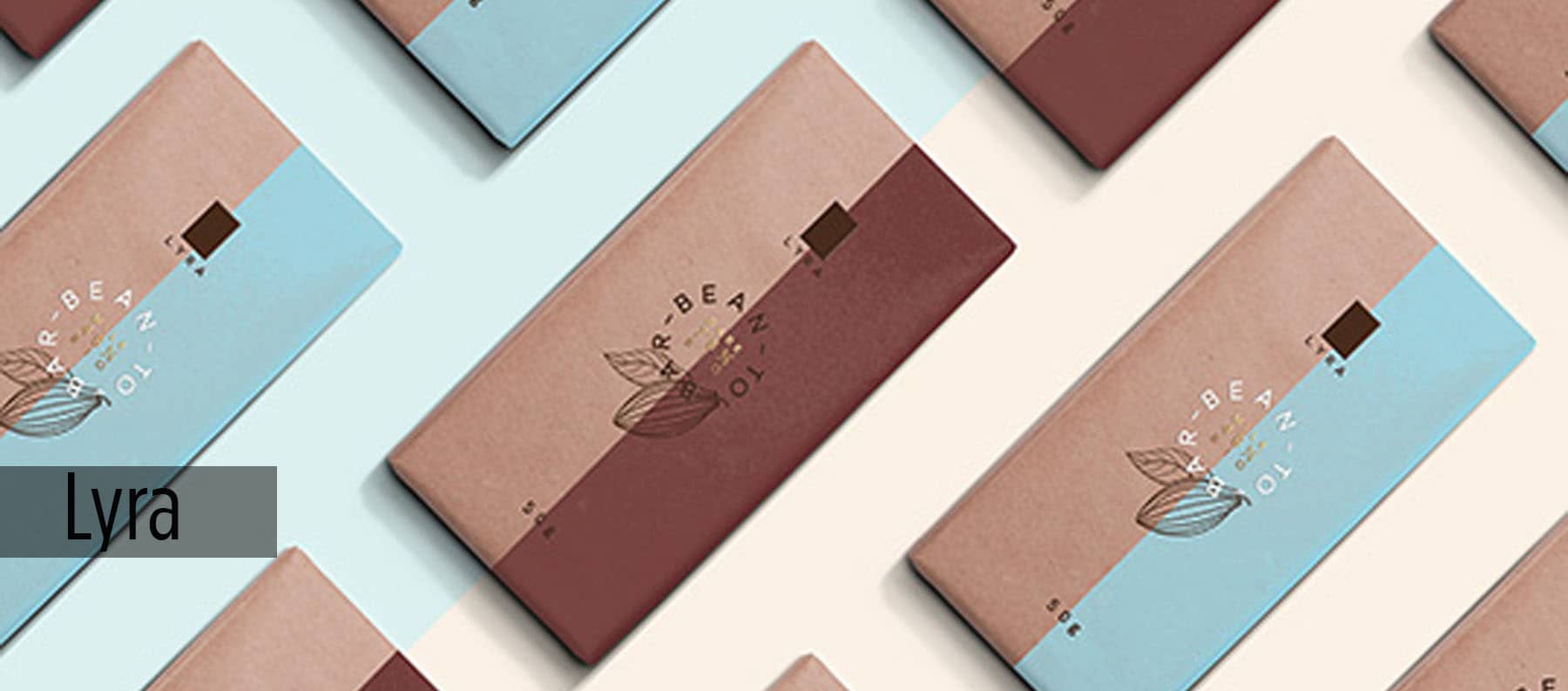 Unfortunately, we have no short-term likelihood of restocking Lyra.
More often than not, we first discover a new chocolate maker through a word of mouth recommendation.  When a friend sends us a bar that they say we simply must try.  Sometimes we seek them out when we're on our travels, having spotted them online beforehand.
But every so often, fate leads us to meet a new maker quite by chance.  It certainly felt that destiny had a hand in our first encounter with Lyra in London in 2015.  Perhaps we ought not to have been so surprised – we were at a fine food event after all.  But it was such a wonderful, unexpected treat to discover this new maker on a strikingly minimalist stall amongst many of our old friends.
Karol Styblo, founder of Lyra, has been on a mission to create wonderful bean to bar chocolate in Slovakia since 2011.  His training has seen him working on cacao plantations in Colombia, and studying under master craftsmen in France and Belgium.
From our first taste of Karol's chocolate, we just knew that we had to find a way to bring Lyra's bars to our members.  Lyra's single origin bars are made solely from Peruvian cacao.  And every stage of production has been carefully managed to ensure that the natural flavours of the beans shine through.  Nothing else is added – no vanilla and no soy lecithin.
The dark chocolate is an interesting bar, but for us, the stand out bar is his milk chocolate.  As ever, members of our Chocolate Tasting Club were the first in the UK to try these wonderful bars in January 2016.  Lyra's bars are also available to browse and buy in our Chocolate Library.
What's your background? Why and how did you get into chocolate?
Eight years ago we started as an importer of Belgian pralines and opened two shops selling pralines in the Slovak Republic. We started to serve hot chocolate not from powder, but from real chocolate and we made product hot chocolate for our customers under the new brand of Lyra. Two years later we closed our praline shops and only distributed hot chocolate and started to produce this for our customers to brand as their own.  In 2014 we made our first bean to bar bio chocolate from Peru beans sweetened with coconut sugar. This was after visiting a farm in Colombia, which led us to produce our own chocolate. In the meantime, I was studying at Callebaut academy, and I had been trained by Emmanuel Hamon – the French chocolatier. I became fino de aroma master chef chocolatier – ambassador for fino de aroma chocolate. In 2014 we started our project in the Dominican Republic – in direct communication with our farmers.
2. What mission have you set for making crafting chocolate?
We want to put our focus to bean to bar chocolates. Next year we are preparing our first bean to bar chocolate from Dominican Republic and Ecuador, which we are very excited about.
3. When did you start your company — and with whom?  How many are there of you?
I started in 2007 with my brother in law. Now there are three owners and we have 12 employees.
4. Where do you want to go next?  New bars?  New beans?  New markets?
Our vision overall is to continue to improve our brand. We are working on a new line "absolute", with the best nuts, gianduja and chocolate. We are also wanting to create new bars, that are single origin and contain organic coconut sugar. We have friends in Dominican Republic, who are helping us prepare, ferment and dry beans for some new bars we hope to create.
5. How did you source your beans?
I find most of our beans and plantations by travelling, through friends and through word of mouth.
6. What is your favourite food and drink?
Normally – I eat 300g chocolate per day – as my wife has noticed! So chocolate is my all time favourite food. Other food and drink I enjoy – fruit, fish and Caribbean rums.
Lyra In The Chocolate Library