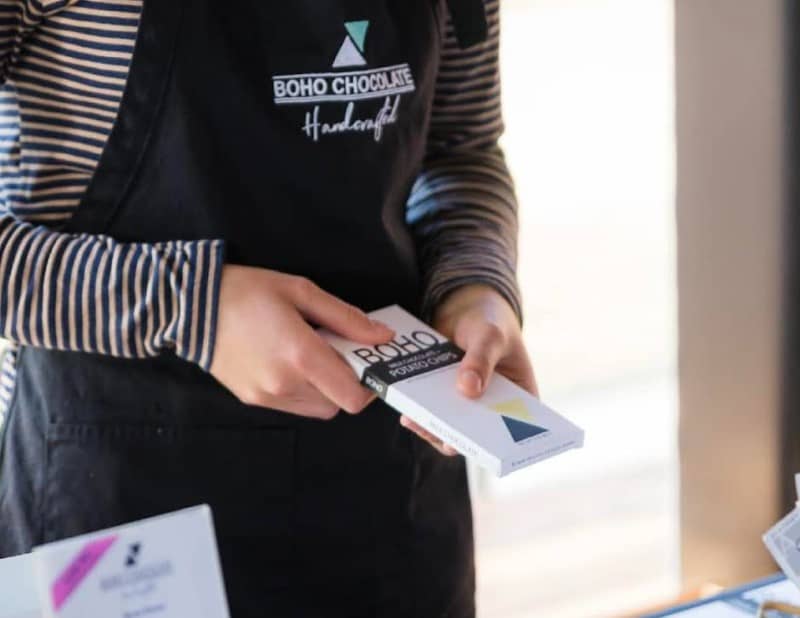 About BOHO
Charlie Burke, founder and chocolate maker, started his chocolate journey in the 80's, with the opening of a small chain of chocolate and confectionery shops in New England, USA. After opening the stores, Charlie wanted to fulfil yet another childhood dream of his: working in feature films. In 1995, Charlie auditioned for his very first film role. Having got the part, Charlie enrolled himself in film school; all the while continuing to manage and expand his small chain of chocolate shops. Charlie delved into working on film projects for the big and alluring names in TV, such of the likes of Dream Works, MTV, The Discovery Channel, ESPN, just to name a few, as well working on film projects for nonprofit and social causes. But with chocolate still very much at the forefront of Charlie's mind, crafting his own chocolate from bean to bar became Charlie's next big challenge.
Today, BOHO's mission is to create award winning chocolate that is socially, environmentally, and economically sustainable with full transparency from farm to table. The name 'BOHO' is short from Bohemian, which means BOHO pride themselves on taking an organic, artistic, and independent approach to making bean-to-bar organic chocolate.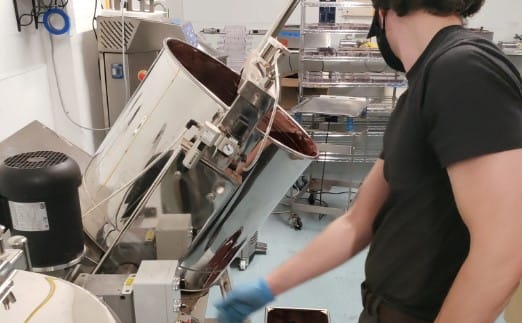 How they became makers…
Charlie's original inspiration for creating bean to bar chocolate sparked in 2013. Charlie's daughter, Sarah Burke, a fashion designer at MassArt in Boston at the time, had just returned to the U.S after living and mentoring with fashion designer Zandra Rhodes in London. Sarah's endless palette of colourful ideas, marketing genius, and positive energy propelled BOHO towards its current journey. From then on followed the trip to Belize, meeting Taza, and eventually crafting chocolate from bean to bar. Today, Sarah has moved on to other creative outlets, with Charlie running BOHO Chocolate.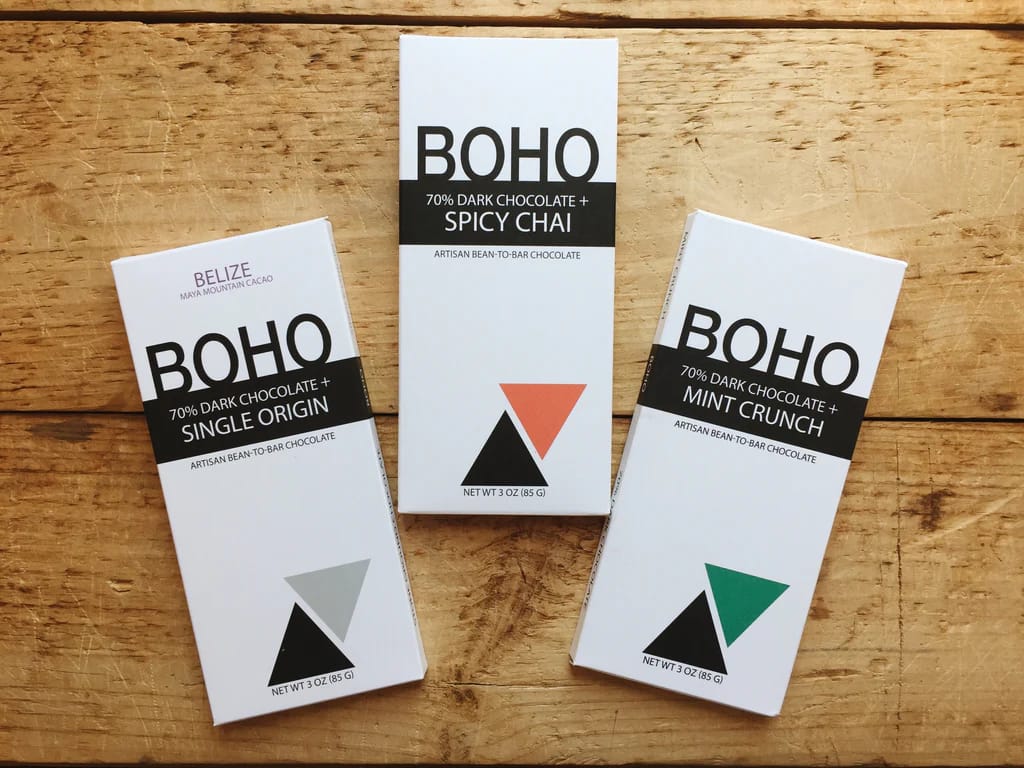 BOHO's Sourcing
BOHO Chocolate only sources organic cacao using social, economic, and environmental practices throughout the entire supply chain. The beans are purchased directly from smallholder farms and cooperatives, and BOHO pays an average of $7500-8000 per metric ton (2022) which is more than three times the current commodity price.** Charlie and Suzanne learned about the farmers' cultural roots to the Mayans, Inca, and Aztecs, discovered the role that cacao plays in the lives of individual growers and their families today, and the pair began to understand that farming practices can either preserve or destroy the rainforests.
An Interview with BOHO
We had a couple of questions we were keen to ask Charlie:
What's your background? Why and how did you get into chocolate?
I've an MBA in business management with a focus on entrepreneurial thinking. I've been involved with chocolate and confections for over twenty-five years. I began my chocolate career in my twenties with three fine chocolate and confection stores. My interest in transparency, the origin of food, and sustainability is how I discovered bean-to-bar chocolate. In 2014 myself and my partner, Suzanne Forman, booked a trip to South America where we visited smallholder farms and cooperatives. There we learned first-hand about the challenges and process of working in cacao as well as the importance of social, economic, and financial sustainability. Full sustainability for all parties involved became the model and core of BOHO Chocolate's business practices.
What is the story behind your company name?
BOHO is short for Bohemian, which means that we take an organic, artistic, and independent approach to making quality chocolate. We derive our ideas and style not from the corporate chocolate industry, but from a broad and diverse group of true artisans whose collective interest in the craft continues to transform how premium chocolate is made.
What is your favourite food?  Wine?  Other chocolate makers?
Favourite food, besides chocolate… anything vegetarian. Favourite chocolate makers – is that a trick question? BOHO Chocolate. Other makers: Taza and Dandelion Chocolate have definitely been inspirations for us. Both makers strongly believe in social, environmental and economic sustainability and have been leading pioneers in direct trade and transparency.
BOHO Chocolate In The Chocolate Library