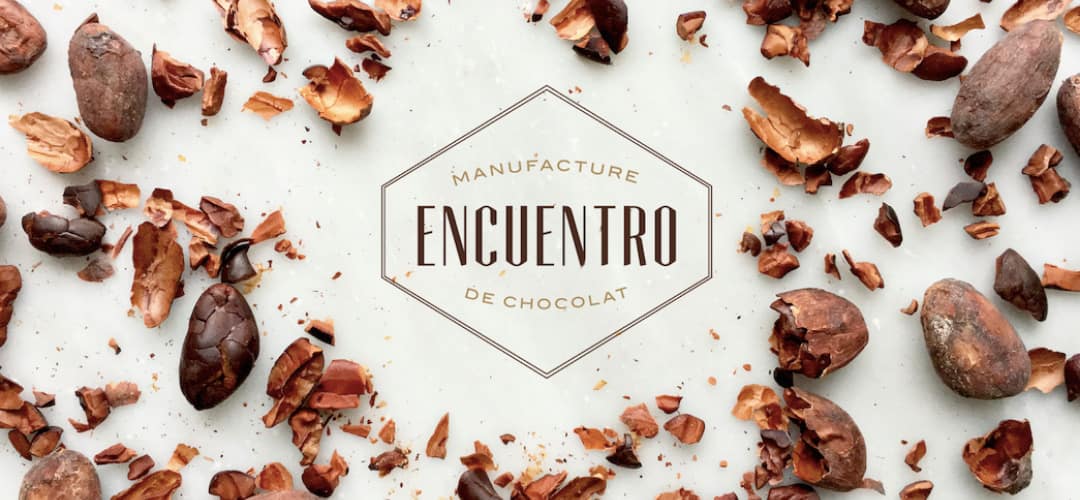 Encuentro is a love story between Candice and Antonie and cocoa. The wonder of Encuentro begins in 2008, when Candice lived in the Dominican Republic for a year, discovering the beautiful country, its treasures and its cocoa.
In 2012, Candice and Antonie set up their first chocolate factory in Punta Cana, Dominican Republic. Being in such close proximity to the cocoa farms, the pair were able to stay in direct contact with local cooperatives of where they sourced their cacao from. The Encuentro chocolate factory was a success, and would often welcome in more than 300 visitors a day. However a year later, Candice and Antonie were forced to abandon the factory under threat and return to their homeland, France.
Tempted to set up factory in Paris from the get go, it wasn't until a couple years later in October 2016 that the pair put their plan and dreams into action. Although this time around with two little boys in the family. Here on in, the Encuentro factory opened up in Montreuil in the suburbs of Paris. This time without a store front.
In 2019, the Encuentro family and factory moved to Lille, the city which Candice and Antonie call the 'city of hearts'. Encuentro's new home city was where the couple met, and is close to both their families.
Upon first taste we fell in love with Encuentro chocolate, and a year later we welcome Candice and Antonie to Cocoa Runners! We caught up with the couple and had a few questions to ask them…
What's your background? Why and how did you get into chocolate?
We both graduated from an engineer school in France and quickly drifted to entrepreneurship and then specifically in chocolate area in 2012. We are self taught chocolate makers. We learned every thing on the field, building and running our first chocolate factory in DR. A beautiful adventure that also ended up violently as we abandoned the factory overnight. After a few years back in France, we decided to create Encuentro in 2016.
When did you start your company — and with whom?  How many are there of you?
We started Encuentro in late 2016, Candice and I only, with a 20m2 workshop in the suburbs of Paris. We are know settled in Lille (north of France) in a 150m2 workshop with a 5 people team.
What is the story behind your company name?
Encuentro means "gathering" in Spanish. This meaning is very important for us as it symbolize our will to go meet extraordinary producers, passionate people. It also symbolizes our will to be close to the people that like our chocolate.
The name Encuentro was inspired to us by this small hidden beach in northern Dominican Republic called "El Encuentro" where we used to go surfing after visiting the cocoa plantations!
What is your favourite food?  Wine?  Other chocolate makers?
We like to pair chocolate with good wines which sound very French ! but we have to admit that with our DR experience we tend to prefer to pair our chocolate with rum ! At room temperature (and with moderation of course 😉 rum is a perfect match with chocolate and really release all the aroma.
What chocolate achievement are you most proud of to date?
We are working closely with an association in La Réunion (French Island next to Madagascar) on relaunching a cocoa production over there. This is a very complex but amazing project! The production was abandoned 200 years ago and the criollo trees imported here have been preserved from hybridation since then. The cocoa harvest on the few wild trees discovered as an amazing taste and we are the only chocolate producer to have the few kilos of this cacao that is produced every year. 
Encuentro In The Chocolate Library