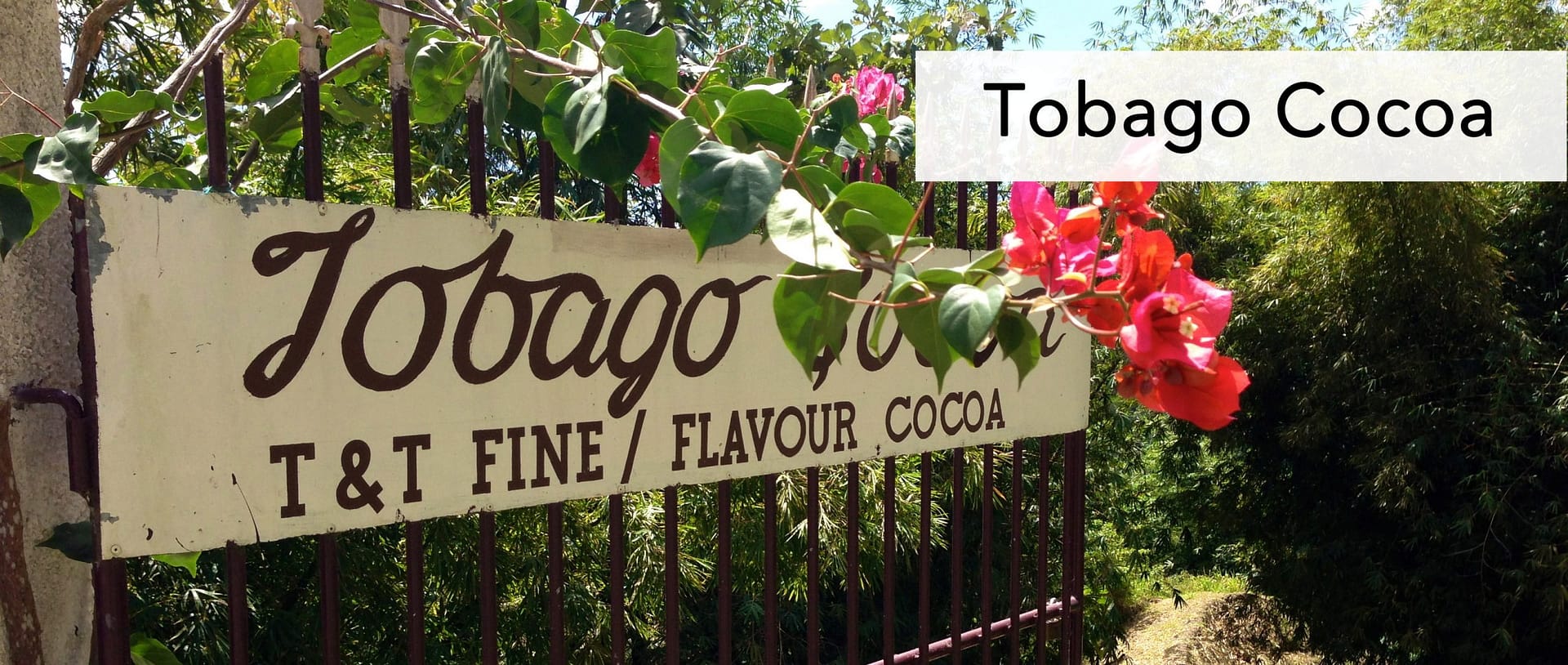 Having grown up on the island of Tobago where his family had a small cocoa estate, Duane Dove always aspired to extend his family's enterprise one step further and make his own chocolate from the cocoa beans he helped grow. Growing up, he went on to study Culinary Arts in Canada, then Wine and Spirits in Stockholm where he graduated as a Sommelier.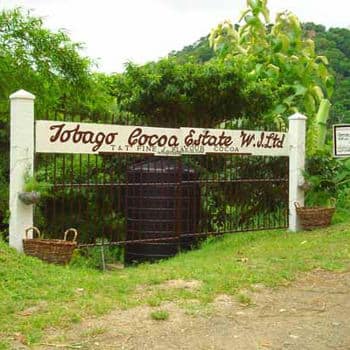 His culinary passions translate into his chocolate too. He's written a book on chocolate and rum that comes out in November 2014, and whilst being no food snob, loves pairing his chocolate with a glass of Australian Shiraz or other full-bodied wines from Northern Italy.
Duane got the idea of establishing his own cocoa estate in 2003 and consequentially returned to Tobago to find the land he would need. But the process of producing a chocolate bar from the beans he found – what he endearingly calls getting from 'bean to belly' – was harder than expected. Waging a war on a bamboo forest, Duane led an army of 'cocoa soldiers' to transform the land into a three star cocoa estate. Staggeringly, it then took '5 years, 150people, 1600 days and 56000 hours' to make his very first chocolate bar.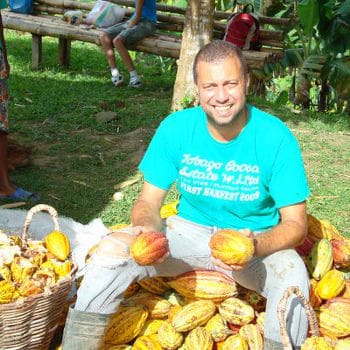 For Duane, quality is the very top of his priorities. After deciding from day one that he wanted to create the very best artisan chocolate, he collaborated with friend and chocolatier Francois Pralus who is not only a chocolate expert, but understood the hard work needed to
Tobago's bars really are single origin; in fact, they're even single estate. All the beans used for Tobago's bars are sourced from Duane's own cocoa estate in Roxborough, Tobago and aren't blended with those from any otherfarms. What results is chocolate made only from the best Trinitario beans.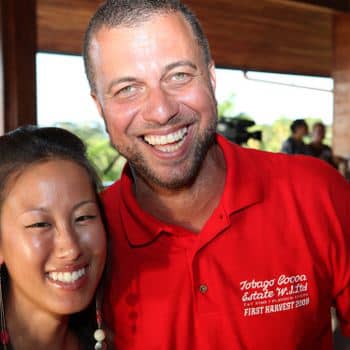 For Duane, the future is bright. He's got big plans but is determined not to forget the emphasis on quality that is at the heart of his business. Delivering to his customers delicious chocolate made from the best raw materials, free from chemicals and exploited labour, will always be his upmost priority; and quite rightly so.
Tobago Cocoa In The Chocolate Library