This maker is no longer available from Cocoa Runners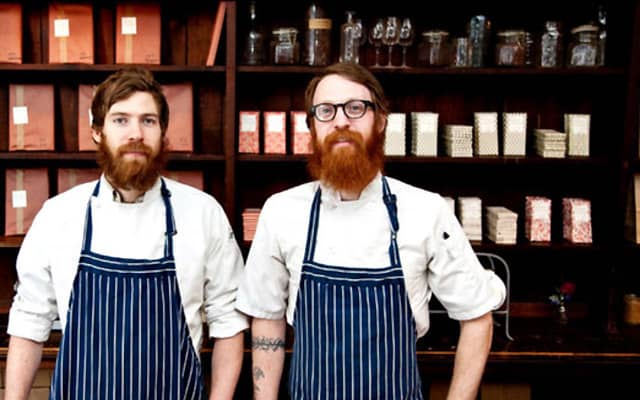 Sadly, we no longer stock Mast (Brothers) in our Library.
In the last few years, Brooklyn, New York has become a centre of the artisan chocolate making world. Already a mecca for foodies, it was the Mast Brothers, who really put it on the chocolate map.
Rick and Michael Mast see themselves as traditional craftsmen with an insatiable curiosity. They handcraft their chocolate from the bean and collaborate with several artisan food producers on their flavoured bars.
What really makes Mast Brothers stand out (apart from the beards) is the beautiful but simple wallpaper-like packaging. The brothers see chocolate making as an art form, and that extends to the way it's presented.
They were pioneers of the bean-to-bar movement, not just in North America, but in the world. Slightly eccentric, but with a passion for quality, there's really no-one quite like them.
Mast Brothers In The Chocolate Library