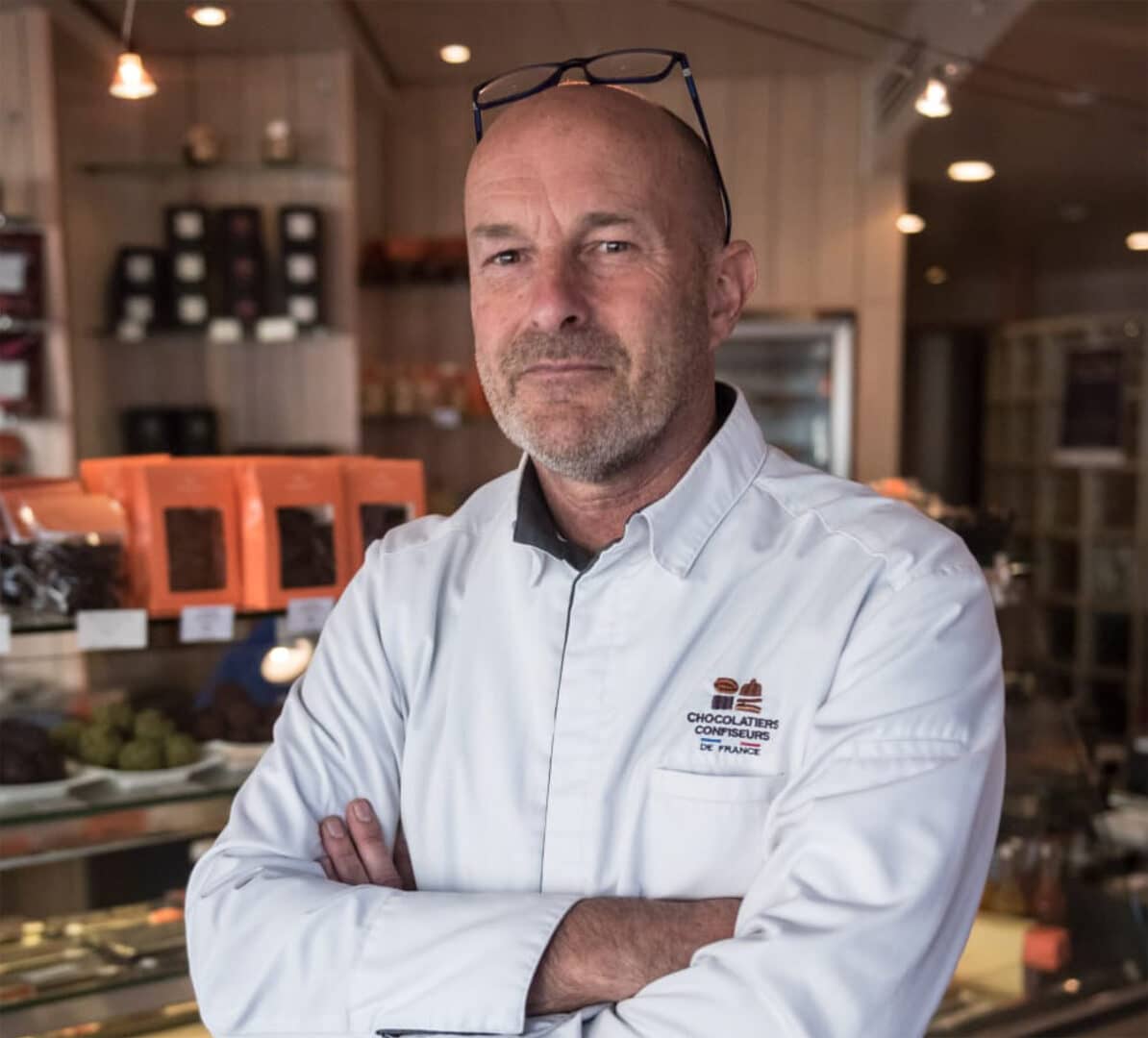 Reine Astrid is named after the beloved Queen Astrid, Swedish princess and wife of King Leopold of Belgium, who died in a tragic car accident in 1935. In the same year, Fernande Gobert, daughter of a master chocolatier from Lille, established a store in Paris to sell her father's chocolates. Fernande was so moved by the death of Queen Astrid that she applied to the Belgian court to rename her chocolate enterprise in honour of the young princess: A La Reine Astrid was born.
Fernande Gobert retired in 1975 after a hugely successful 40 years, having opened a second shop shortly after her first. She passed the reins to Miss Granjean, who expanded the brand's international reputation before handing over the shops to Geneviève Salmon in 1998. Geneviève opened stores in Tokyo, Bucharest, Moscow, and Hong Kong, then sold the brand and its stores to the current owner, Christophe Bertrand.
Christophe started his career in event management, then turned to chocolate and worked for La Maison de Chocolat for eight years. He acquired Reine Astrid in 2012, making it his mission to develop further the company's high-quality, fine-flavour, and ethical chocolate while supporting cocoa bean producers and increasing their local revenue.
Cameroon and Haiti
With this in mind, Christophe has established farmer cooperatives in both Cameroon and Haiti.
The cooperative in Haiti was established in 2010 with the help of Hauts de Seine, and after significant investment in equipment and education, the farmers have tripled their cocoa income – in part by dealing directly with chocolate makers instead of the larger cocoa supply chains.
And in 2017, Christophe built on this success by establishing a cooperative in N'Kog Ekogo, a 75-family village in Cameroon. The farmers' growth has been immense: from 2 tons of beans in 2018 to 40 tons in 2020. Reine Astrid has also helped to organise the rebuilding of the village school and the building of a warehouse, and funded Covid-19 masks and PPE during the pandemic.
For his Peruvian beans, Christophe sources directly from a cooperative that he has known for a number of years and meets with regularly.
Christophe's Bars
Christophe's range of bars come in newly redesigned 1920s-inspired packaging intended to honour Reine Astrid's unique story. He tends to stick to 75% cocoa percentage as the ideal ratio for enhancing the beans' natural flavours.
Reine Astrid In The Chocolate Library