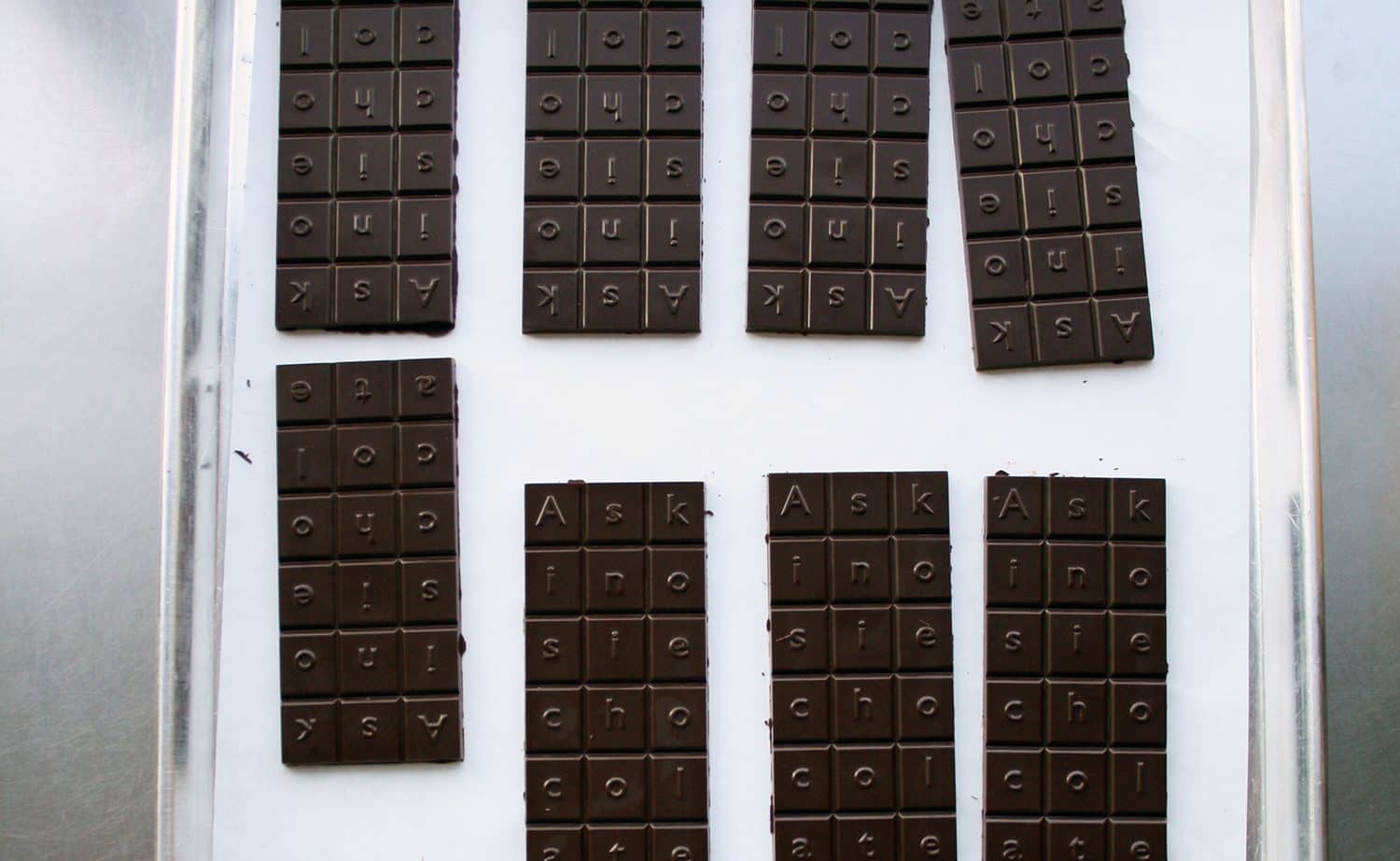 Who are Askinosie Chocolate?
After 20 years as a highly successful criminal defence lawyer in Springfield, Missouri, Shawn Askinosie began creating chocolate. 11 years later, in 2016, Askinosie was listed as one of Forbes' 25 Best Small Companies in America. In Tanzania, where his farmers have made up to 48% more money selling their cocoa beans to Shawn than any other company, not one had ever tasted chocolate before. According to both bean-grower and bar-lover, Askinosie chocolate is award-winningly delicious.
Shawn turned to chocolate after a period of soul-searching, having recognised that the values with which he succeeded as a barrister were not those he wanted to apply to his next venture. A pioneer of bean-to-bear chocolate in America, Shawn's focus is on transparency and fairness in his dealings with farmers. In his own words, "The success of this business is not going to be reflected in a balance sheet… but when other companies say to me, 'how can we implement a stake in the outcome programme? What can we do?'"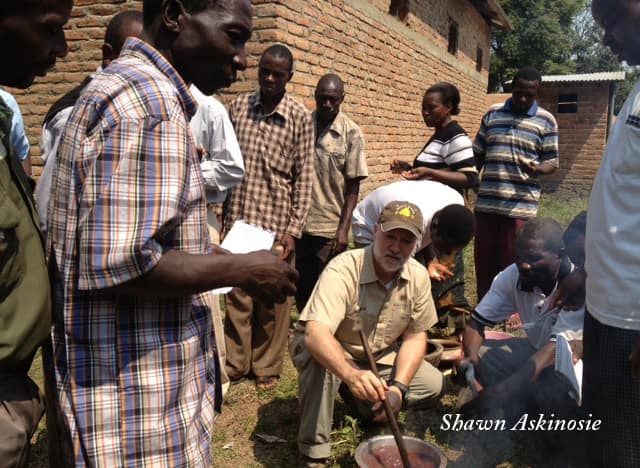 How do Askinosie Help their Farmers?
Askinosie prides itself on pioneering Direct Trade with farmers. In other words, rather than listing commodity prices per tonne, each farmer has a direct contract with Askinosie – a level of communicative transparency unprecedented in the cocoa supply chain, a social stratum stricken with poverty. Askinosie release their bean purchase history on their website. Recent analysis has found that Askinosie on average pays farmers 46% above market price, and startlingly, 36% above fair trade price.
This sort of relationship is mutually beneficial. Farmers adhere to Askinosie's own detailed specifications, rather than that of a broker. The beans are thus pesticide-free, chemical-free and entirely traceable. Askinosie share profit with the farmers by directly handing over wages, rather than going through a middleman. This way a personal sort of relationship is formed and it is ensured that the farmers receive their dues. Indeed, a percentage of all profits is additionally given to the workers, only encouraging their loyalty and efforts to grow the best quality beans.
An open book management policy is implemented in all the plantations. This means that financial statements are shared with the local farmers whom they concern in their own language, and the method of profit share calculation is explained.
How do Askinosie Help Local Communities? 
Many cocoa-growing communities are severely underprivileged. In the case of two communities – Davao, the Philippines and Kyela, Tanzania – Askinosie has concocted a Sustainable Lunch Programme. Since 2011, 315 000 Askinosie have provided meals to every student in each school, many of whom have suffered from malnutrition. This has been funded entirely sustainably –  Askinosie simply sells products harvested by the community in America, and returns 100% of profits.
Locally, Askinosie provide hands-on opportunities for high school children in an experimental learning programme teasingly named Chocolate University. These students travel with Askinosie to the plantations, see the benefits of Direct Trade and even meet students their own age of those communities. They partake in projects and are, for a short time, immersed in a wholly new culture. Children at Springfield's elementary and middle schools are also invited on an exchange programme, whereby they are assigned young pairs from cocoa-growing communities.
Shawn and his team's vision for a fairer future and bringing about change is outlined in his book, Meaningful Work, released 2017. His very story is a testament to his hypothesis that it is more than possible to carve for oneself an innovative and adventurous career whilst helping those who need it the most.
Where is the Cocoa Sourced?
Shawn first visited Davao, the Philippines, in 2008 during a worldwide chocolate shortage. He left the first entrepreneur to create and export a single bar of chocolate using beans from Davao since the 1980s. Askinosie's team of farmers are leaders in disease-resistant and yield-increasing technology, both economically beneficial and efficient.
Since the introduction of the sustainable Lunch Programme in communities here, levels of malnutrition have dramatically fallen. Attendance is consistently higher, and test scores have risen by 25%.
Tanzania's Mbeya region is home to one of Africa's greatest cocoa bean cooperatives. Between 2010 and 2014, Askinosie harvested Trinitario beans supplied by a group of female farmers in Tenende and now works with another, 10 miles away, led by Mama Rahabu. The flavour of the beans in unique to this district – fruity at first but when tempered, distinctively creamy.
In recent years, Askinosie have funded the first textbooks at the school and a new water-well for the village, providing for 2000 residents. A generous donation to the Chocolate University allowed for the implementation of video-learning programmes on laptops and projectors.
Askinosie works with a small group of family farmers in San Jose Del Tambo, Equador who harvest the rare and highly coveted Arriba Nacional cocoa beans. Such beans are considered to be some of the best in the world, evoking, in Askinosie's own words, "the unbelievably rich, earthy soil" of the region.
Travelling to Zamora, Amazonia involves a plane, car and boat, making their Direct Trade policy quite the feat for Askinose. The indigenous Shuar tribe have been working with cocoa for generations. Indeed, archaeologists have discovered a Shuar vessel containing shreds of cocoa molecules dating back to 3300BC. The Shuar were drinking hot chocolate (or a primitive form of it). Today their cocoa beans are harvested for a much wider range of chocolate products, nor must the consumer live on the edge of the Amazon rainforest to have access. The group of farmers worked with here is female-led, a cornerstone of the Askinosie model for bringing about social development. The Askinosie bar created is reminiscent of fudge and coffee, and is Kosher, vegan and gluten-free.
Askinosie Chocolate In The Chocolate Library