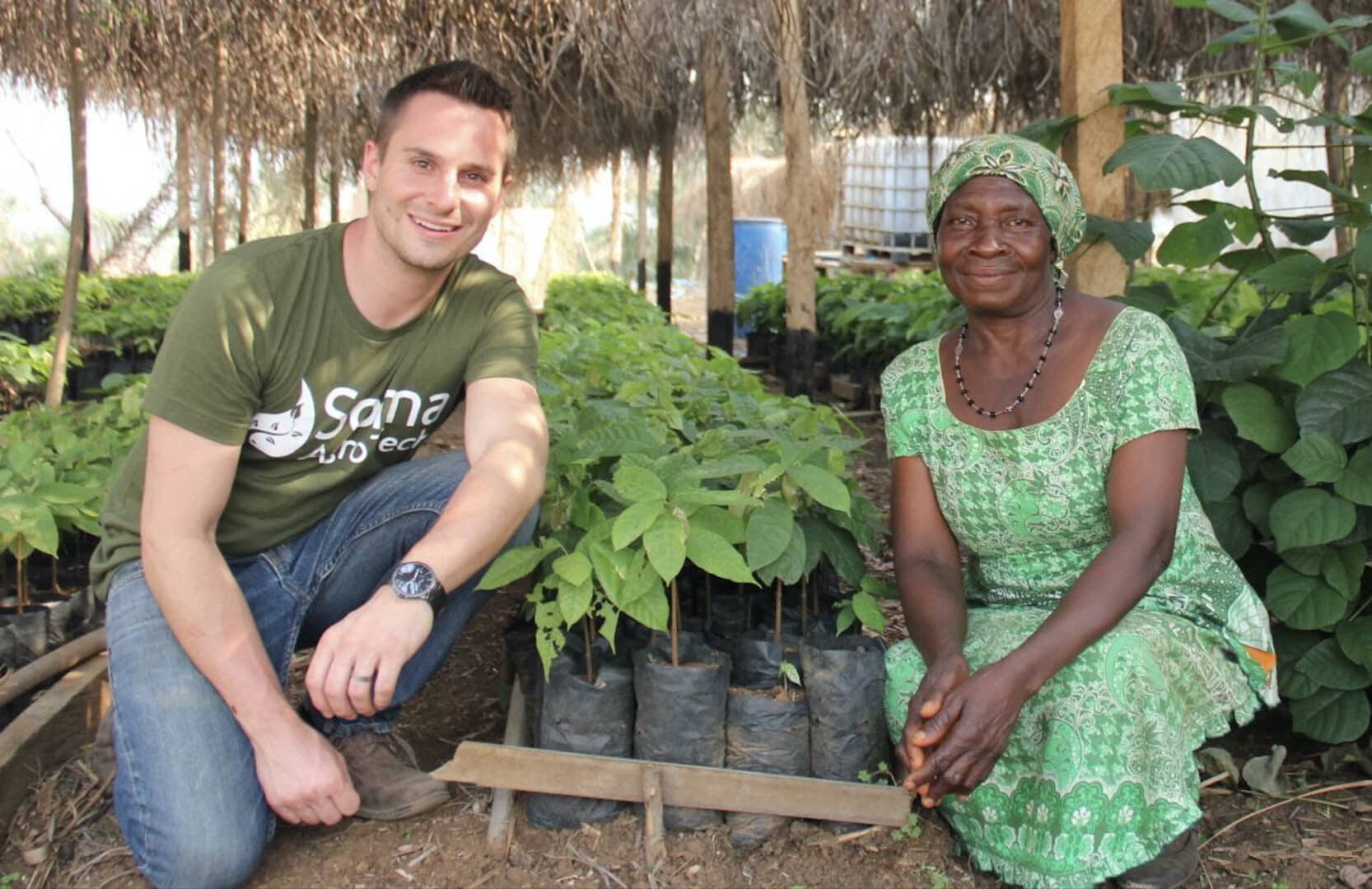 MOKA
MOKA's Origins
MOKA is a tree-to-bar chocolate company. Their name comes from the two types of bean they grow, source and sell: Cocoa and coffee, a play on the word "mocha". MOKA is a socially responsible business which is able to make profits whilst feeding them back into the supply chain and ensuring that farmers are paid properly. Here's how they achieved it:
MOKA's journey started in 2007, when co-founders Jeff and Ishan were working on humanitarian community development at the Himalayan Institute in Cameroon, they noticed the centrality of cacao and agriculture to the country. Cameroon is the 4th largest exporter of cacao in the world. They also noticed the cracks in the industry, there was a lack of investment, farmers weren't being fairly paid and the cacao being produced was low quality –  each factor playing into each other in this broken system.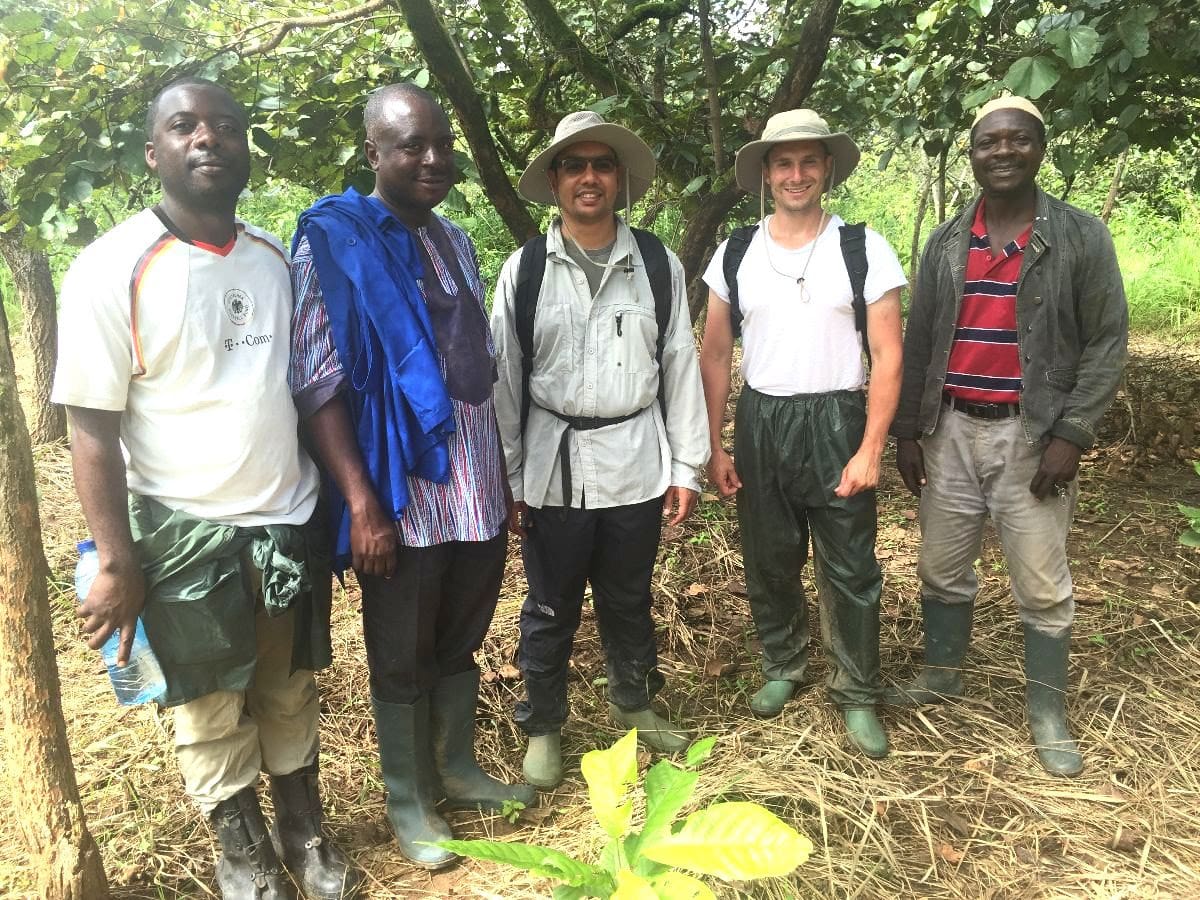 Growing Cacao
Witnessing the negative impact the chocolate industry was having on so many lives, Jeff and Ishan set out to change this. They spent the next 7 years learning more about the industry and the problems it faces. By 2014, they had brought together a group of experienced farmers from the Kumbo region, and in 2015 they were granted 1200 acres of land by the government to start a socially conscious cacao project.
Turning this patch of land into a fully functioning coffee and cacao farm was no mean feat. The land they'd been granted had no running water, no roads and no electricity. This set forth a task of monumental development – the team had to build the infrastructure needed for the farm to function successfully. They built wells, an internal road network, solar power, an irrigation system and established a tree nursery, all whilst considering where the best spots for growing cacao were. 
Making Their Own Bars
In 2017 they started making their own bars, using the cacao produced on their land, and sourcing from other ethical cooperatives and farms.
Their central mission is to "use chocolate and coffee as a vehicle for social change, [they're] working to break the poverty cycle for farmers while restoring the environment by planting trees, investing in farming communities, and sourcing ethically".
Their chocolate factory was built in Honesdale, Pennsylvania and has been successfully producing incredible bean-to-bar chocolate since 2017 – 117,000 bars  to be precise – they are open to factory tours, which you can find out more about here. 
To produce their chocolate, they use coffee roasters – slowing it down to gently roast the cacao. Tuning the hot air flow, the MOKA team have mastered roasting cacao to enhance the flavour of the beans. Roasting in batched of 18KG, they have complete control over the hands-on process. They also take a lot of care over the other ingredients they use, for example choosing an organic whole milk powder to add to their ABOCFA Ghana cacao, they creaminess really complements the mild nutty notes of the cacao. To try their Ghana dark milk – click here.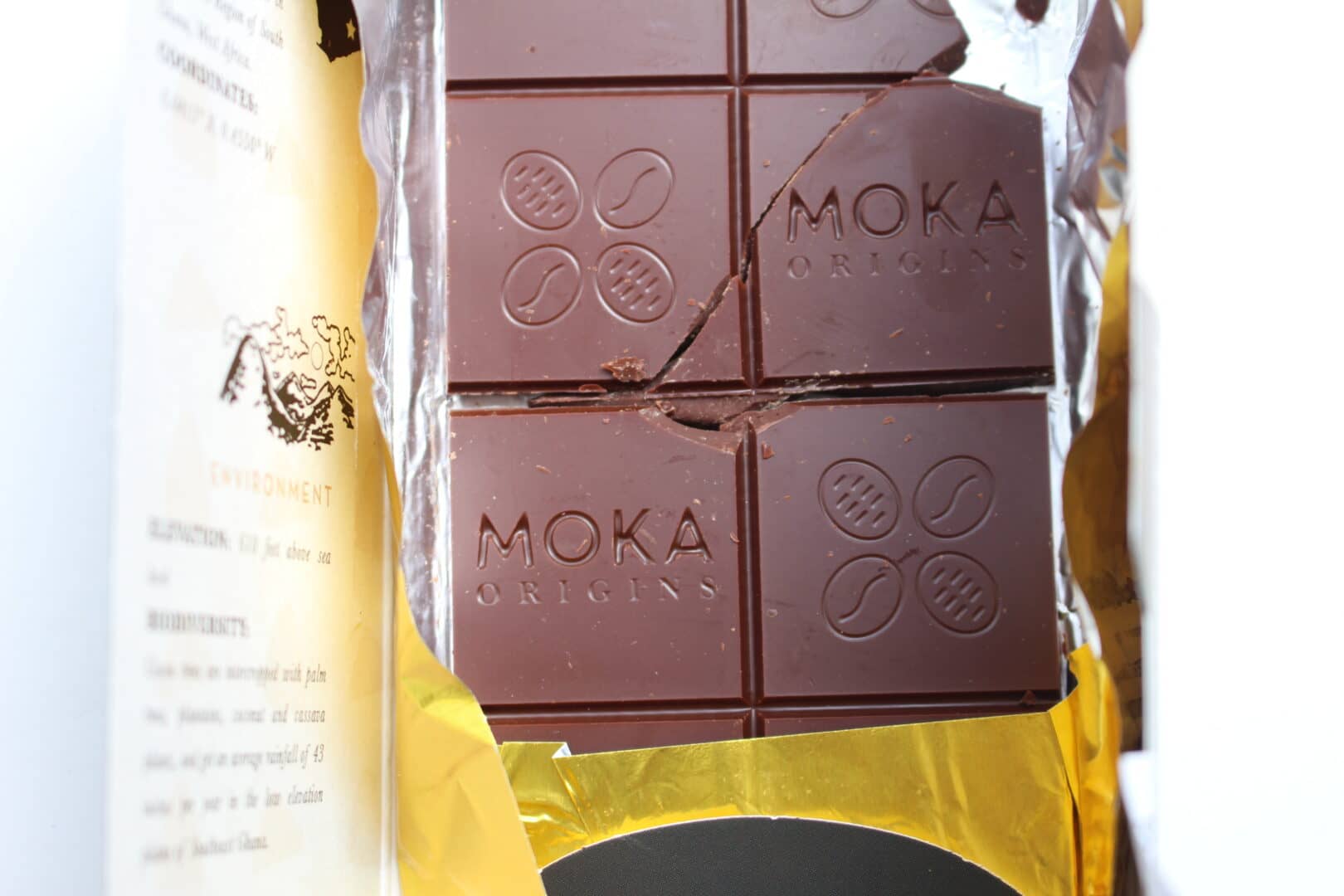 In their first 5 years, not only have they produced wonderfully tasty chocolate and developed more and more recipes, they have made a huge positive impact on the environment and people where their beans are grown. In this time period, they planted a total of 230,727 trees, including banana, avocado, cacao and mango. Planting trees, especially in tropical environments helps to reduce carbon levels in the atmosphere. Additionally, the fruit produced from these trees offers the local farmers a further source of income. 
MOKA has over 10,000 farmers in their supply chain, receiving a sustainable living wage. Not only do they ensure the beans they use are high quality, they make sure the farmers producing them are being paid fairly.
MOKA In The Chocolate Library