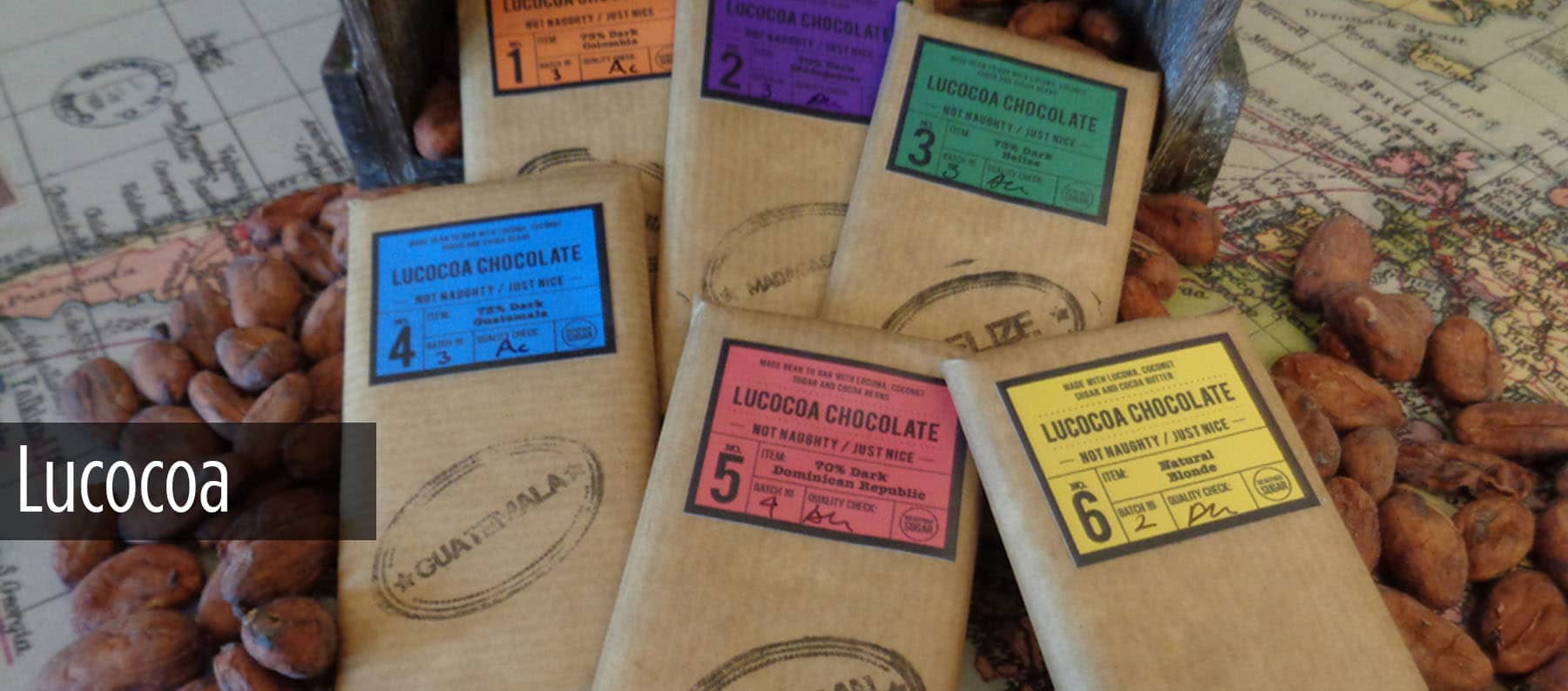 Created in December 2014, Lucocoa are one of the newest makers we have here at Cocoa Runners, and have certainly made an impression on us already. Based in North London, Lucocoa is Londons first bean to bar maker, and prides itself on the mission to transform chocolate from a guilty pleasure into a guilt-free experience.
Lucocoa has developed its range of chocolate, over much trial and error, by replacing refined sugar and artificial sweeteners with the healthier options of coconut sugar and lucuma. The name was formed by the principal ingredients of Lucuma, coconut sugar and cocoa beans sourced from Africa as well as Central and South America.
Creators of Lucocoa, Amarachi Uzowuru and boyfriend Andy Clarke, came up with the idea and concept of the company from combining Ama's love of chocolate and exercise, and hating how they did not go hand in hand. Determined to create a chocolate that was healthy without compromising on taste and their dream focussing on making chocolate that is kinder to the body than any other brands, she created their tagline; Not Naughty/ Just Nice. Here at Cocoa Runners we certainly think this shines through in Lucocoas creations.
Lucocoa In The Chocolate Library