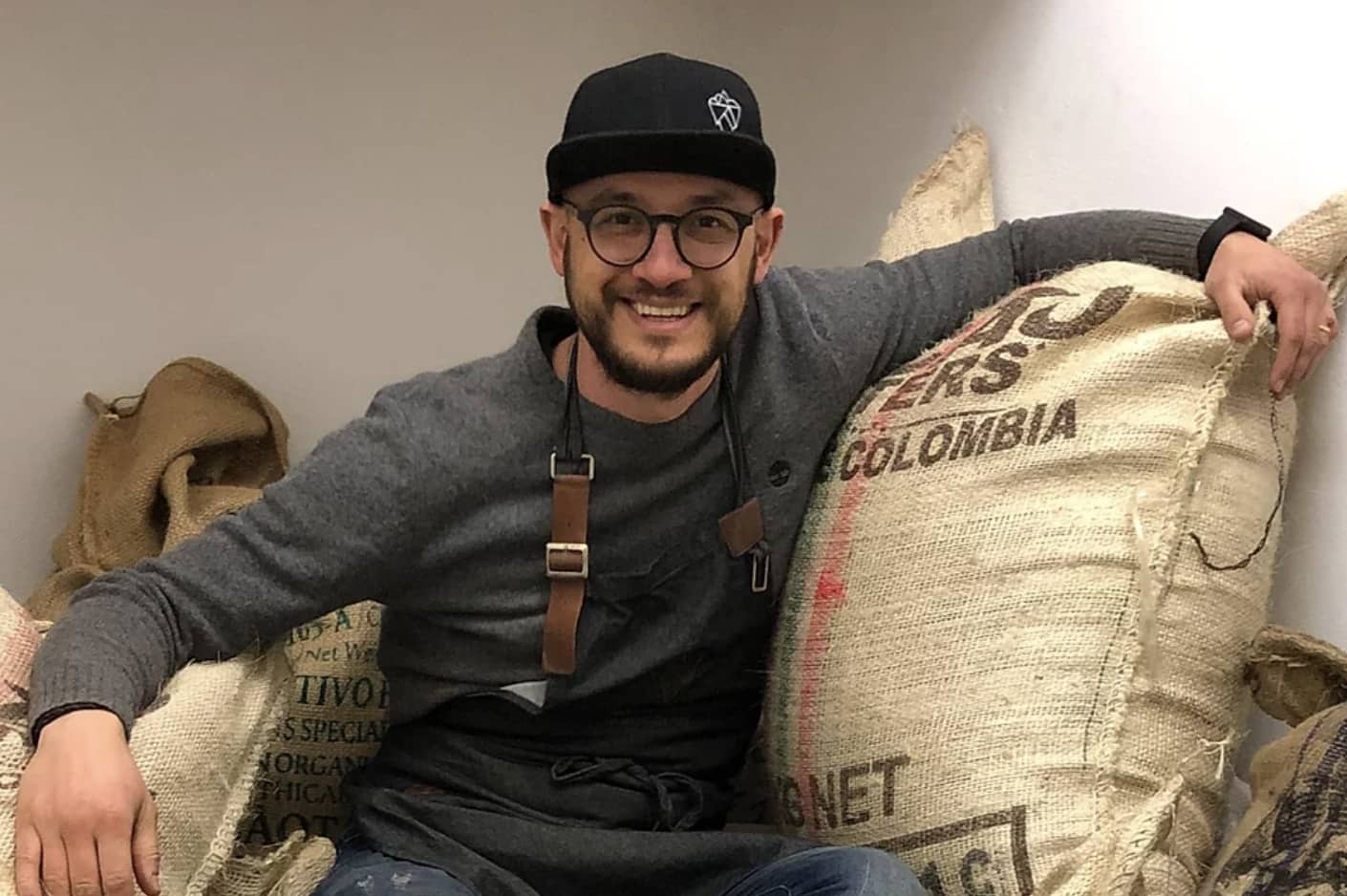 LIM chocolate are an Italian bean to bar chocolate maker, founded by Federico Dutto. Federico decided to create LIM because he wanted to create a sincere, clean, ethical, and unique product. They use quality raw materials that, when treated with patience and respect, yield complex aromas and fragrances. The product gives way to a unique sensory experience.
They select the highest quality beans from South America, Africa, and Asia and combine them with the flavours from their own region: the Langhe. For example, they use locally grown hazelnuts, which are recognised as the best in the world.
We had the pleasure of speaking with Federico, discussing his journey into chocolate and his future plans.
What's your background?
I worked in different pharmaceutical companies for 10+ years, starting my career as a marketer and then as a commercial manager in the food industry. Now I'm working part time in a small BIO diary industry located in Cuneo, born as an agricultural and social cooperative, with more than 50% of the employee having mental or physical problems. I started to study about craft chocolate 5 years ago, because I read an article about child exploitation in the cacao industry. I then tried to discover how chocolate was made and I found the bean to bar movement. The first blog article I read discussed chocolate alchemy and dandelion chocolate's origin stories.
When did you start your company — and with whom?
I officially started in October 2020. I started alone, but I couldn't make anything without my wife's help. Francesca supports me every day (with shipment, packaging etc.) She also makes up for my lack of time with our daughters, Ludovica (3yo) and Matilde (9 months).
What mission have you set yourselves for making chocolate?
Our mission is to demonstrate that is possible to make an ethical and sustainable business. The goal is to create a job that allowed me and my wife to have a good balance between family life and professional satisfaction.
Where do you want to go next?
I have 2 goals. The first one is to create a great place to work, with loyal employees. I want to set up a rural factory, which, alongside producing chocolate, allows people to relax, work, read, chat, and reconnect with nature. The second goal is to create connections around the world, especially with partners (suppliers, customers, chocolate makers). I want to form partnerships with people who support a completely ethical business model.
What is the story behind your company name?
LIM means Less Is More. I want to tell myself (and others) that we can find happiness and satisfaction in minimalism. That's not easy, all of us are living in a world where commercial and social rules dominate. But, I believe, we can find a compromise. With my chocolate I want to guide consumers on a flavour journey. With just 2 ingredients (cacao beans and cane sugar) we can experience the very best that chocolate can offer.
What chocolate achievement are you most proud of to date?
To be honest, I started following a dream and now I'm fighting to make that dream true. And I'm proud that I started alone and now a lot of people know me and love my chocolate. This is incredible!
LIM In The Chocolate Library